5 Things to Know About Alexander Wang's Latest Collection
His designs were commentaries on life as a first-generation American.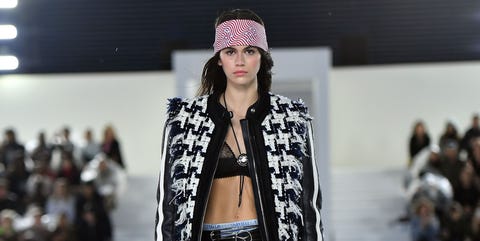 Breaking away from the traditional fashion week schedule, Alexander Wang debuted his latest designs, titled "Collection 1," on Sunday. The show marked a move to a June/December schedule and the rejection of seasonal collection names like "Spring 2019." The powerful theme for Wang's newest collection centered on his parents' immigration journey and his own upbringing as a first-generation American. The designer cohesively depicted the two parts of his life through outfits that paid tribute to both American and Chinese culture. The result was a deeply personal and politically-infused runway show. Ahead, talking points for when this inevitably comes up in conversation with your most stylish friend.
1
The Show Took Place at South Street Seaport in NYC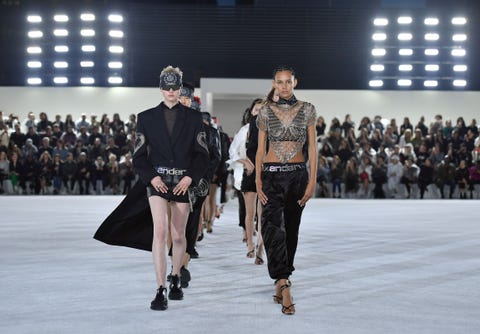 2
The Front Row Was Packed With Celebs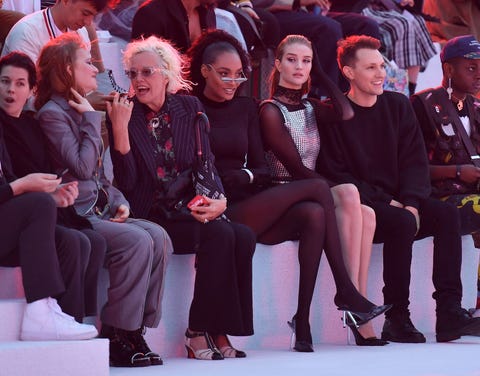 We spied Jourdan Dunn and Rosie Huntington-Whiteley.
3
Collection 1 Reflected Wang's Experience as a First-Generation American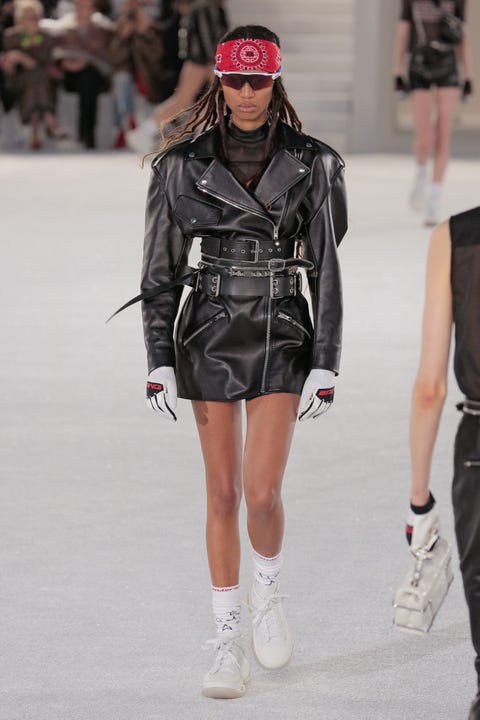 Models debuted outfits that incorporated classic American iconography, such as football jerseys and bandanas, mixed with "thank you" shopping bags and "Chinatown" printed pants.
4
His Clothes Incorporated Special Nods to His Chinese Heritage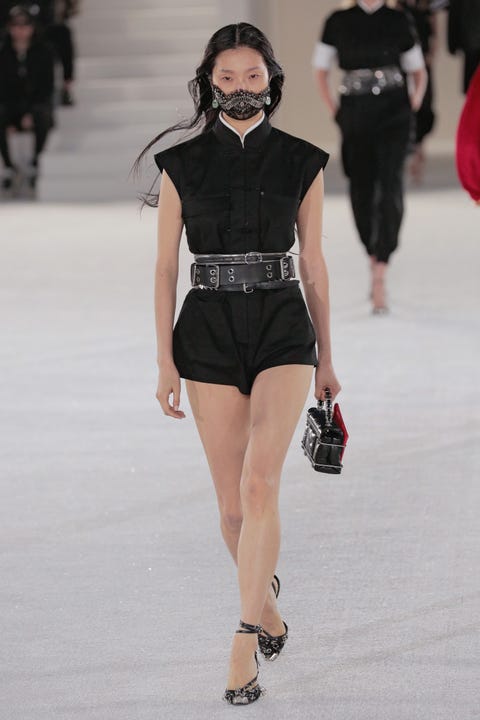 This look referenced the surgical face masks worn in Asian culture.
5
Wang's Model Crew Walked the Show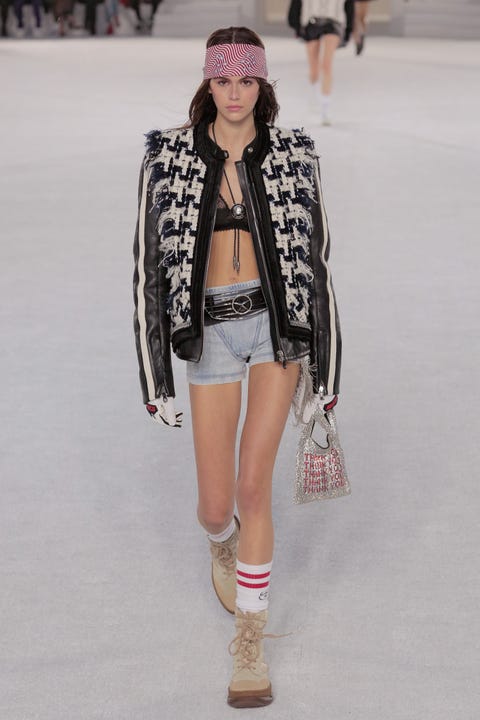 This content is created and maintained by a third party, and imported onto this page to help users provide their email addresses. You may be able to find more information about this and similar content at piano.io