15 Fall Outfit Ideas You Should Steal from the Runway
The season where layering becomes a work of art.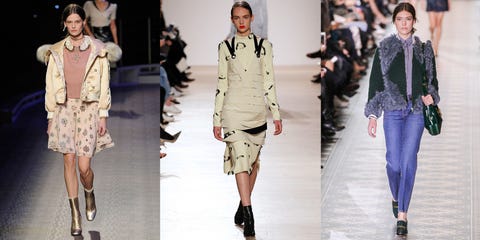 Design by Dana Tepper
Getty Images
Because there's no better way to toast the first few days of fall than coveting every conceivable fuzzy sweater, jacket, and cocoon coat combination on record, we looked to the source of all the fast-fashion style out there—the runways—for the freshest ways to layer this season.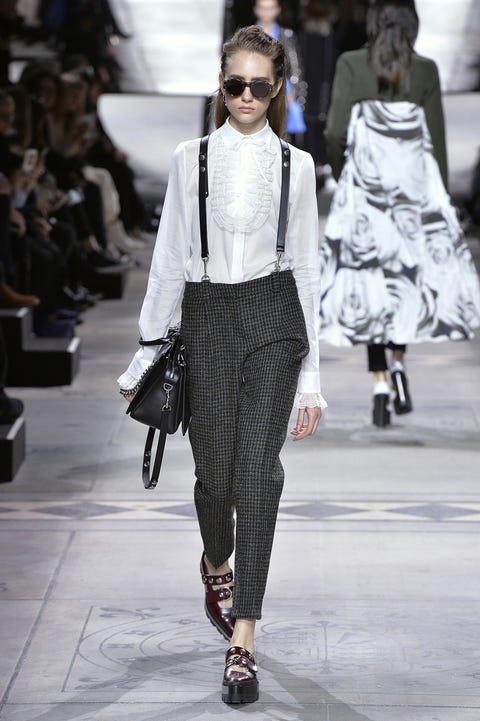 Charlie Chaplin Chill
One way to take the stuffy air out of a frilly white shirt: pair it with some masculine tweeds and some platforms made for stomping à la Mulberry.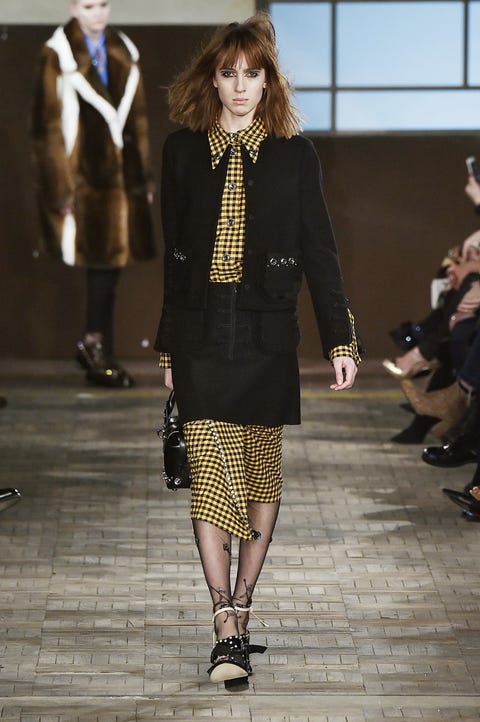 Don't Choose One, Wear Both
Naysayers who consider dresses and skirts mutually exclusive have never pondered the wonders of wearing both simultaneously. A length of dress peeking out underneath a dark black work skirt keeps the office dress code from looking too square.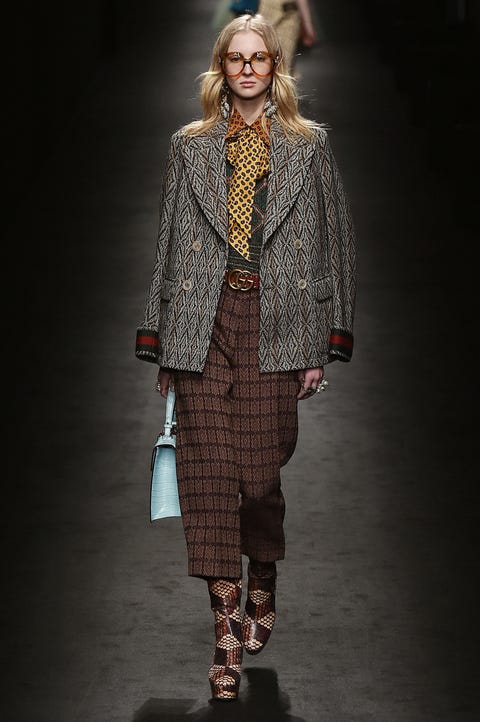 Borrowed from the Boys
Even if you're not the typical Annie Hall androgynous type, the Gucci aesthetic is kind of inescapable at the moment, from loose-legged trousers, Grandma glasses, and '70s pussy bow blouses.
Recycling That Summer Slip
Add this one to your ever-growing list of ways to style a slip dress. You may skip over a sheer button-up in store ("Too NSFW"), but give it a second look as a grounded way to get some more wear out of a summer slip.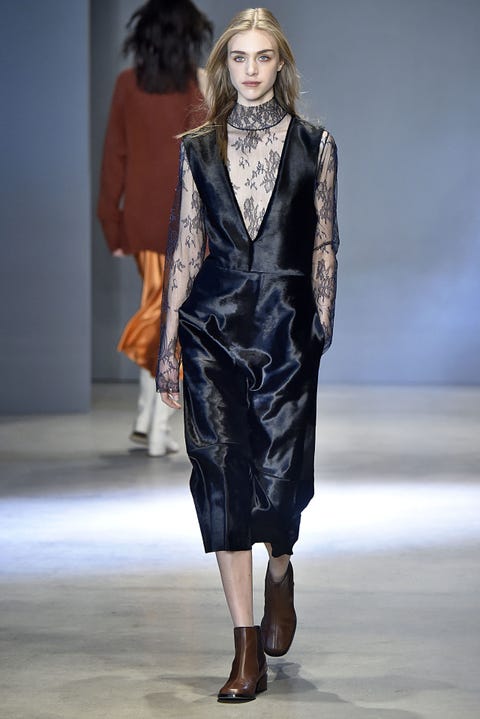 Sheer Genius
Turtlenecks under a v-neck dress = elementary, Watson. But *sheer* turtlenecks layered with a very opaque down-to-there number? Add it to your list of not-so-demure fall date night options.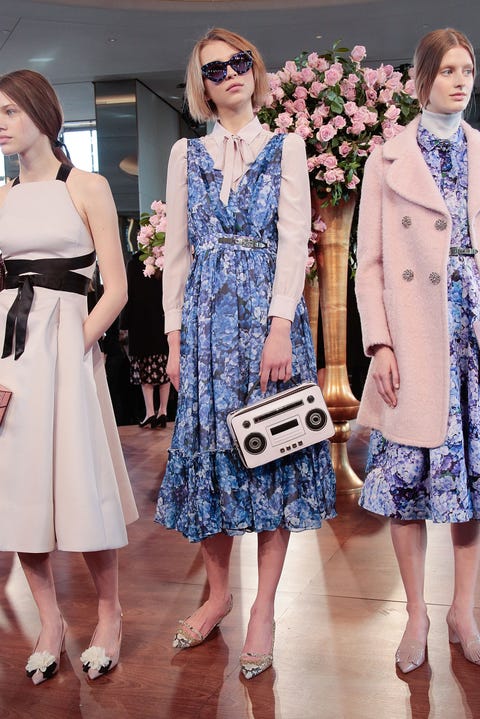 Ladylike Layers
The sartorial opposite of the sheer turtleneck is the romantic pussy-bow blouse. Layer it under a dress and you're the picture of ladylike, Audrey Hepburn-esque perfection.
Bringing School-Girl Socks Back
The calf-length socks you may have once styled with patent mary janes still have legs this year. They can lend some prep-girl charm to a uniform: blazer, skirt, and all.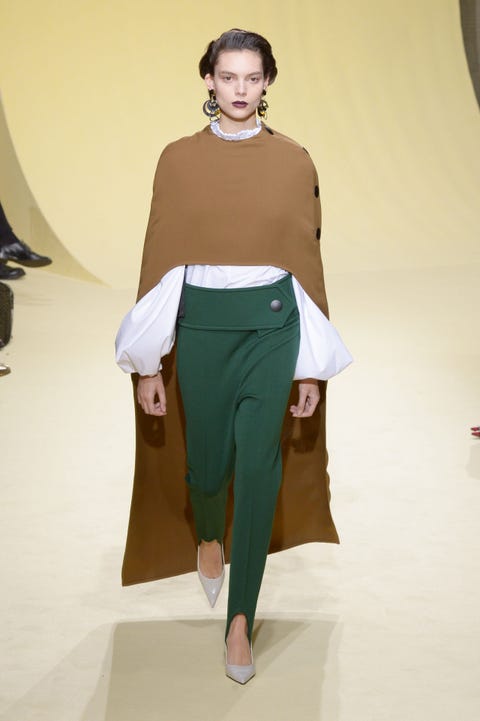 Capes and Cigarette Pants
If you have cold feet about trying one of fall's most intimidating trends, the swooping cape, consider the merits of layering loose poncho-like layers with billowy-blouses and streamlined pants.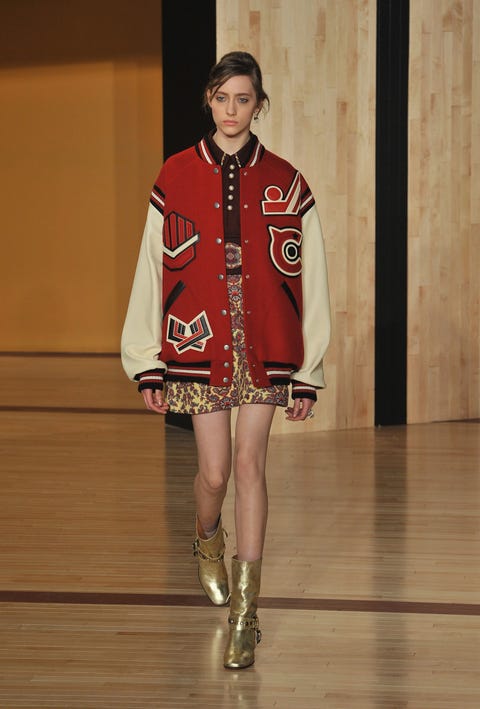 Athletic Accents
"Kick it high school" with the athletic jackets of your (or someone else's—we can't all be athletes) youth by adding a preppy top and a printed skirt for contrast.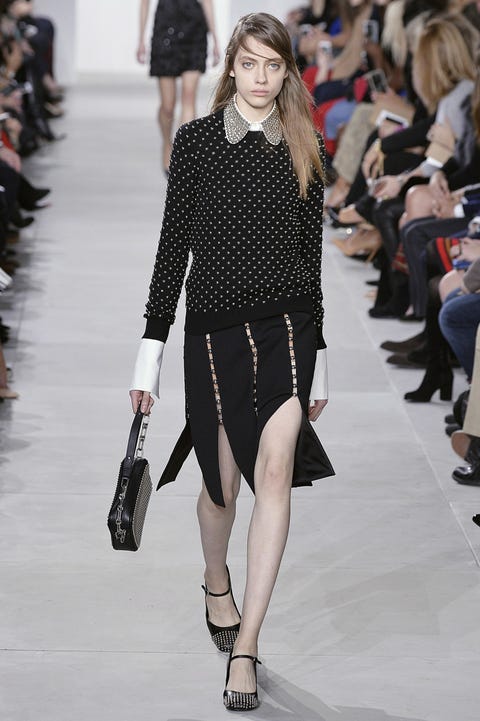 Prep-School Chic
Don't be bothered to roll up your sleeves this fall.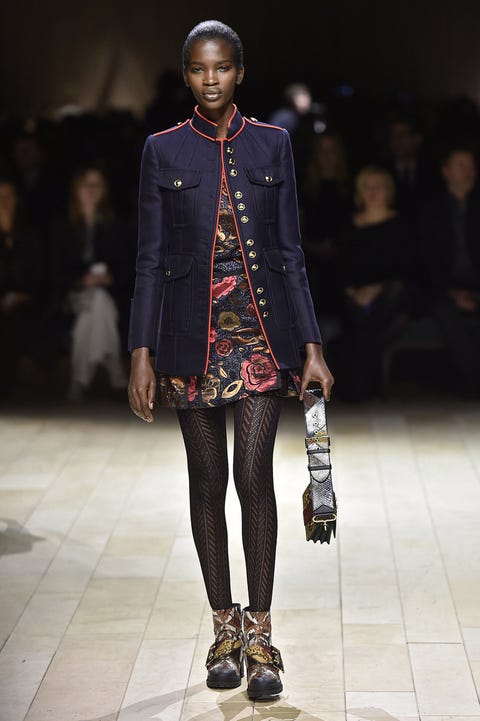 The New Bomber Jacket
As much as we love the street style chic bomber jacket, we're here for the streamlined military styles that are taking over the runways.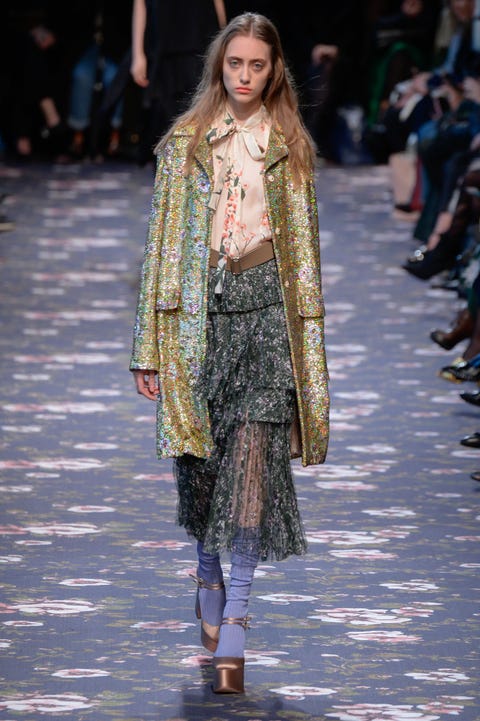 Platforms + Socks
Proverbial wisdom says that sandals and socks don't mix, unleeeeess they're *sky high* disco platforms.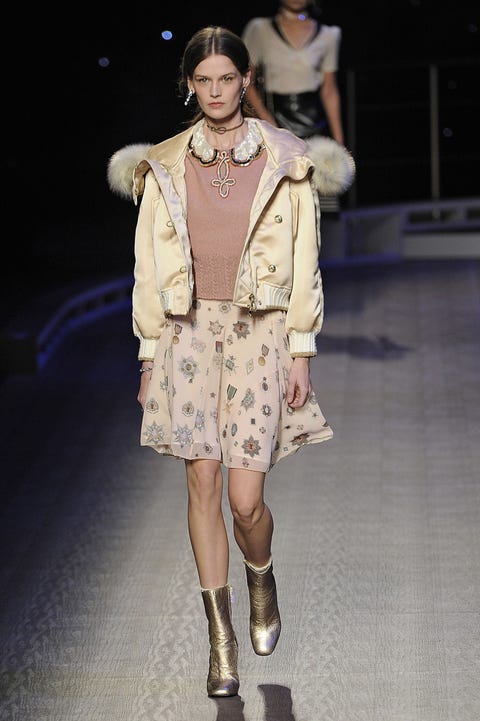 Happy, Shiny Things
All about the metallic midi boots, whimsical prints, and furry jackets.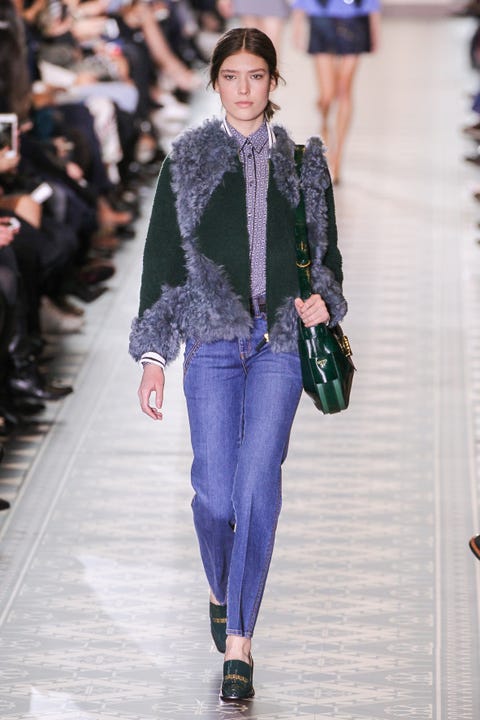 Oh So Shearling
Tackle the shearling mania this season with a fluffy jacket that doesn't look straight from the thrift store. A modern take on the '70s style makes the perfect topper to add to your closet this fall.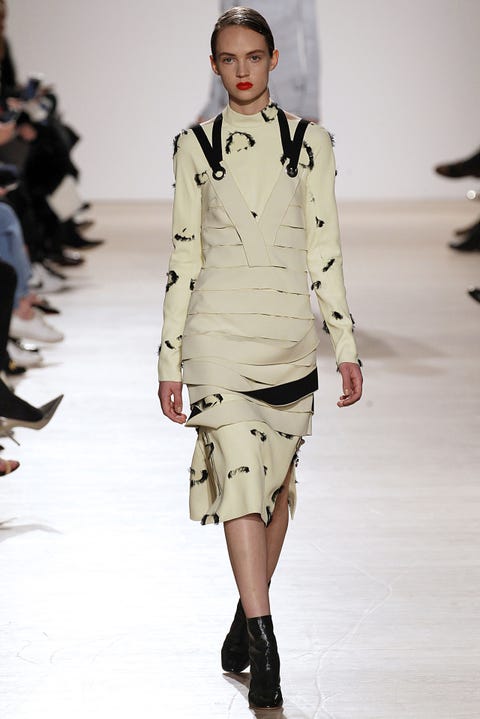 Clashing in the Best of Ways
A not-so-conventional turtleneck under a summer-y dress = not for the faint of heart, but so worth it.
This content is created and maintained by a third party, and imported onto this page to help users provide their email addresses. You may be able to find more information about this and similar content at piano.io