What I Wear to Work: Jacqueline Durran
The Oscar-winning costume designer keeps things simple with thrifted basics.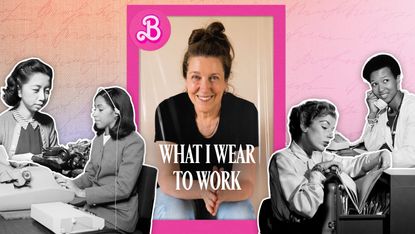 (Image credit: Courtesy of Jacqueline Durran )
In our bi-weekly series, we highlight dynamic women—from entrepreneurs and small business founders to CEOs and celebrities—discussing their style ethos, the pieces that empower them, and how they balance life alongside whirlwind careers.
---
As a college graduate, costume designer Jacqueline Durran had no idea her love of clothes could lead to a lifelong career. Like many recent graduates, Durran was at a loss of what to do, so she and a friend would go "secondhand shopping," as she used to call it in the '80s, and resell their finds at the Camden and Portobello Road Markets in London. "You just spent all your time thrifting and looking at stuff, which obviously I loved," she recalls to Marie Claire. But after a few years of selling in markets, Durran saw that her thrifty business was never going to scale up and it was time for a career pivot. "I kind of realized one day that the job of costume designer existed and I thought, oh, wow. I wonder how to get into that."
Through a connection, Durran learned that the way into costumes was through where they sell costumes: a costume house. So what did she do? She cold-called all of the costume houses in London until one, Angels (which is still around today), agreed to hire her—and it was all thanks to her years spent thrifting. "The reason I got the job was because I could identify different periods of clothing because I sold them so I obviously kind of had that expertise," she explains. At Angels and under the mentorship of costume designer Lindy Hemming, who she worked under for five years as an assistant, Durran learned the in and outs of designing for the screen from fittings to working with directors and costume requirements. From there, as they say, the rest is history.
Now as an eight-time Oscar-nominated costume designer (she won for her work in 2020's Little Women and 2013's Anna Karenina), Durran is still turning to decades-old styles in her work but doesn't leave out modernity, either. In fact, mixing the old with the new is "fundamental" in her designs. "What you can gain if you mix periods is that you can give something that the audience can understand better," she explains. "If you make a look that is partly certain, partly modern it gives the audience a way into understanding what you're trying to say, and in the end, the most important thing is the work and the message."
You can see for yourself Durran's mastery of mixing period dress throughout her films—Anna's 1950s-inspired gown in Anna Karenina, the iconic green backless gown in Atonement (undeniably Durran's most famous design), and now, most recently, Margot Robbie's retro wardrobe in Greta Gerwig's Barbie.
As someone with a career so deeply rooted in vintage fashion, a collaboration with ThredUp sounds more like a passion project than anything. Durran teamed up with the online thrift store to create the #Barbiecore Dream Shop, a curation of pieces inspired by the movie, and of course, we had to know more. Ahead, we caught up with the designer to chat her best thrifting tips, personal style, and how to build a Barbiecore look.
On Getting Dressed:
What I've done over the past years is I've kind of honed it down and down and down so that I wear almost predictably the same thing every day, but in different color ways. So I've got about three trouser shapes, which are all variations on a kind of Japanese trouser that I wear pretty much all the time. I pretty much keep to the same trouser shapes and I have them made unfortunately, which is another thing which is not available to most people, but I have them made in different colors in different fabrics for different seasons.
So I just repeat the same thing. And I think after a while sometimes you just don't wanna think too much about what you wear. You just wanna put something on that you know is comfortable, you know it works and you just go for it.
On Her Workwear Uniform:
I often wear a tunic over the T-shirt, like a v-neck tunic over the T-shirts, but it is all very work wear. In London, we've had recently a whole load of fabric that was vintage Chinese workwear fabric, which is very narrow. It's about, I think maybe 20 inches wide. And so I've made lots of things out of that so that they'll have different shades of blue, gray, black.
On Her Shopping Philosophy:
I tend to wear either vintage or things I've made, but I think if I were to go shopping, I would buy standout pieces that I could then combine with the basics that I always wear. They would really be like a strong design statement from someone.
A brand that I like, it's like French sister: Soeur, a new brand I've recently discovered. That's my new favorite go-to brand. I do think they're really good. I think they make great clothes.
---
---
On Her Thrifting Strategy:
I mean mostly now I think that the best thrifting is online, unfortunately, so then you just have to work out what your searches are, and I always think that's a really tricky thing to work out. You have to try working out what someone might have listed something as, and then what you are searching for. So I think that things have changed a lot because if I'm online, and it again would be the same with thredUp, what search do you put in and how specific are you? And do you search by brand or by color? You can get completely different results.
But also I love looking. I try to find thrift stores that come both ways that aren't curated. So for me, you are more likely to find the most amazing things unexpectedly in things that aren't over-curated. But then again, you are more likely to find brilliant things in a curated shop because someone spent the time doing it themselves. So it's a bit both ways. If you've got a lot of time and you want to find things cheaply, the scrappiest places are the best to go, but it takes a lot more time and you may find nothing.
---
---
On Building a Barbiecore Look:
I fundamentally believe that everything you need to make a Barbie look already exists. You definitely don't need to go out and buy a whole outfit from a new fast fashion shop because there's so much available already that you can pull on. And especially because there really is a retro feel for much of the Barbie-moody styling. That means that it just feeds straight into the vintage market. And you can be unique. You can find pieces that nobody else is gonna have and you can combine them in different ways. And you don't have to follow somebody else's style suggestion and combine things this way or that way. You can just make your own. And that's so much better and so much more creative and so much more fun.
The block color dress or a dress with a graphic pattern is just such a great Barbie starting point. And anyone could take a dress all different people, all different shapes, and sizes. You could start with a block color dress and then you could accessorize and build it in all different directions. And everyone would come up with a different look, but all based on a dress. And I think that would be my recommendation because you can use it in so many different ways.
Celebrity news, beauty, fashion advice, and fascinating features, delivered straight to your inbox!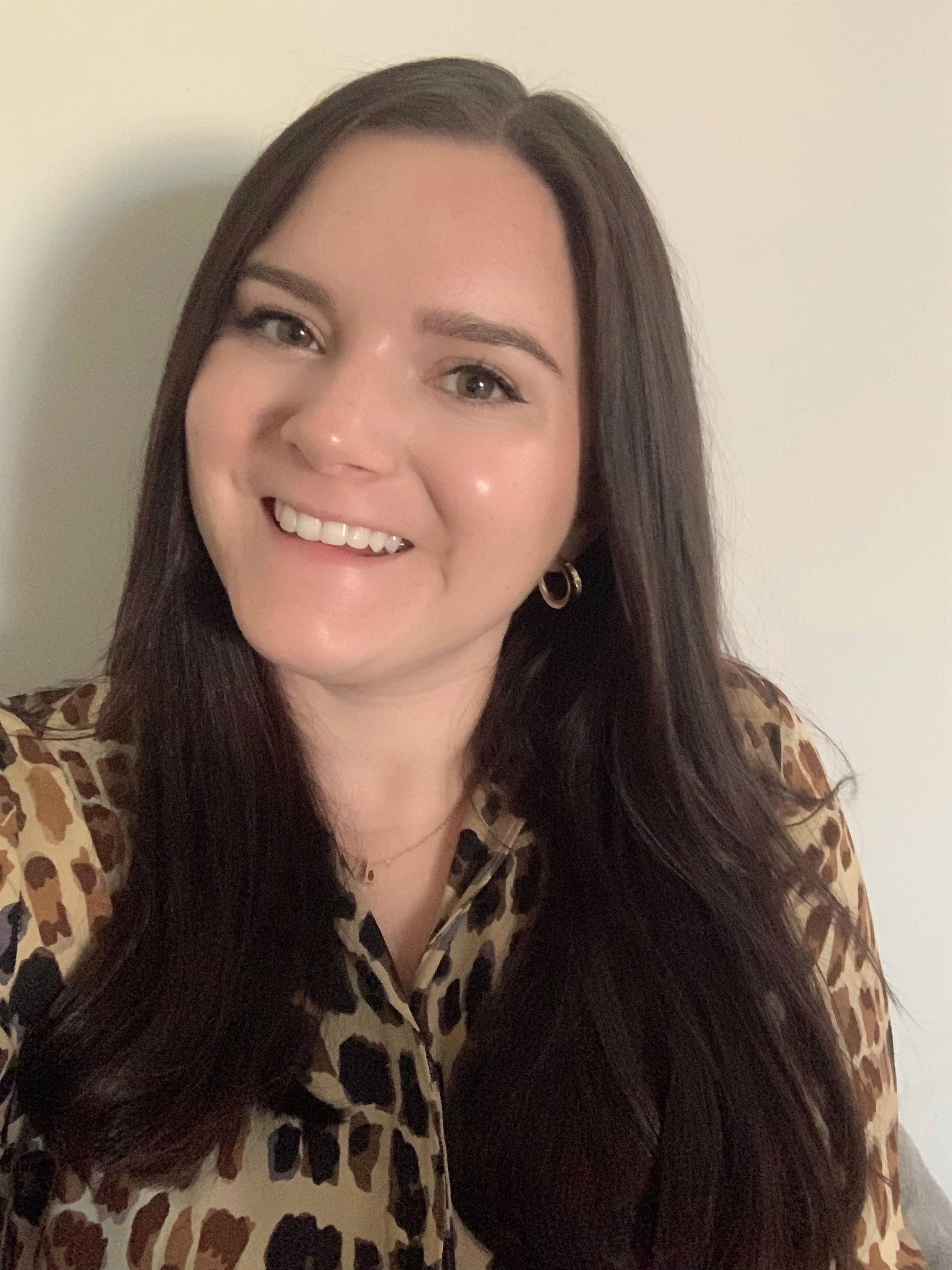 Associate Commerce Editor
Brooke Knappenberger is the Associate Commerce Editor at Marie Claire, where she writes across the board from fashion and beauty to books and celebrities. As a pop culture junkie, Brooke obsessively consumes and writes about the latest movie releases, streaming TV shows, and celebrity scandals. She has over three years of experience writing on fashion, beauty, and entertainment and her work has appeared on Looper, NickiSwift, The Sun US, and Vox Magazine of Columbia, Missouri. Brooke obtained her Bachelor's Degree in Journalism from the University of Missouri's School of Journalism with an emphasis on Magazine Editing and has a minor in Textile and Apparel Management.