Kanye West's Fashion Show Was Full of Basically Naked People
Again.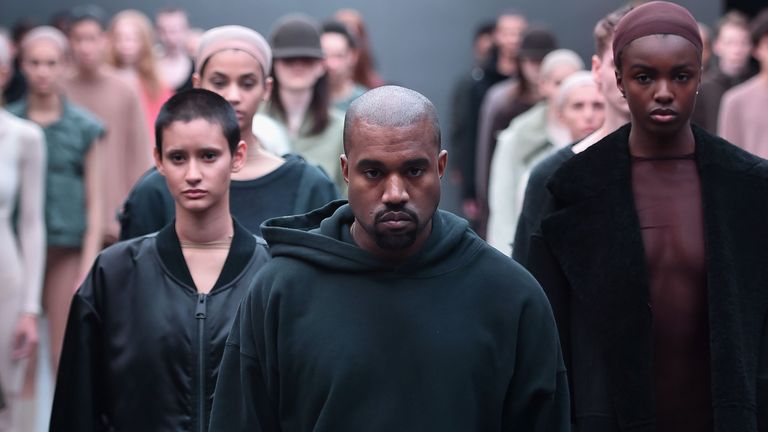 (Image credit: Getty)
With the debut of his Yeezy line last season, Kanye West, designer, made a fashion-world splash. There was a bevy of nude body suits made of pantyhose and Anna Wintour in the front row and a vaguely post-apocalyptic vibe. It was different. It was cool.
And with the presentation of his second collection today—which almost didn't happen but then at the last minute did—we saw...exactly the same thing.
For comparison, here's his previous effort: