Editors handpick every product that we feature. We may earn commission from the links on this page.
14 Fall Outfit Ideas Brought to You by Celebs Who Can't Wait Either
Layering! Jackets! Why won't it get chilly already!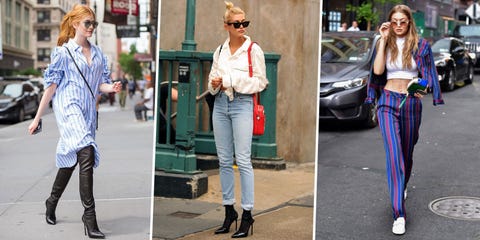 Summer is arguably the fourth best season for dressing—especially if you foolishly schedule a fashion experiment that requires you to wear latex in 90-degree weather—so even if it's still too early, it *is* nice to see that some celebrities have fall on their minds too. You could call the following fall outfits "transitional," but we call them a sign of better things to come.
This content is created and maintained by a third party, and imported onto this page to help users provide their email addresses. You may be able to find more information about this and similar content at piano.io