12 Hot-Weather Outfit Ideas That Aren't a Sundress + Sandals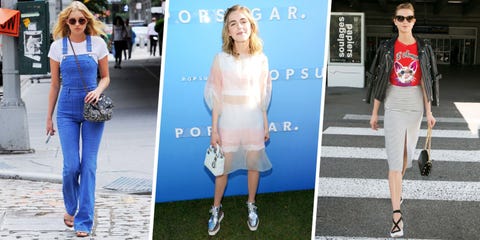 Getty, design by Katja Cho
There's wearing clothes and then there's putting thought into how you present yourself to the world (and having fun with it). Playing an endless game of sundress musical chairs in the summer is A-okay, but tell the truth—don't you want more? Look no further than these 12 outfit ideas, which take hot-weather dressing up *just* a notch.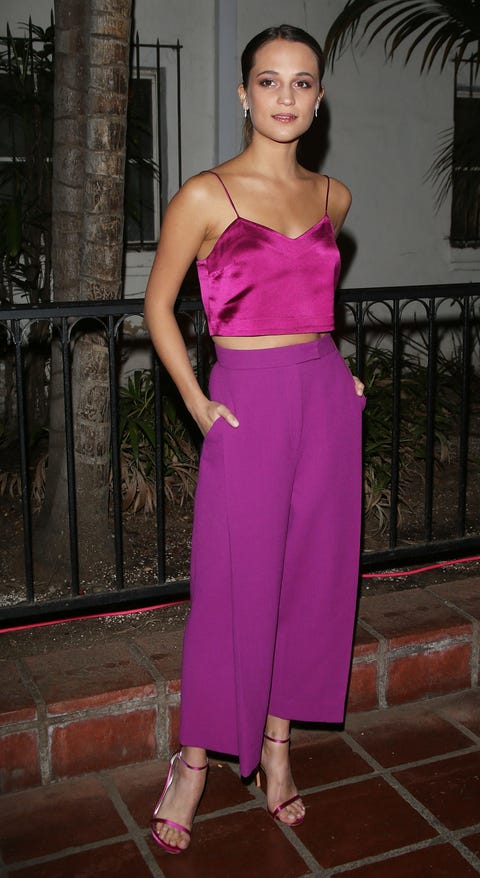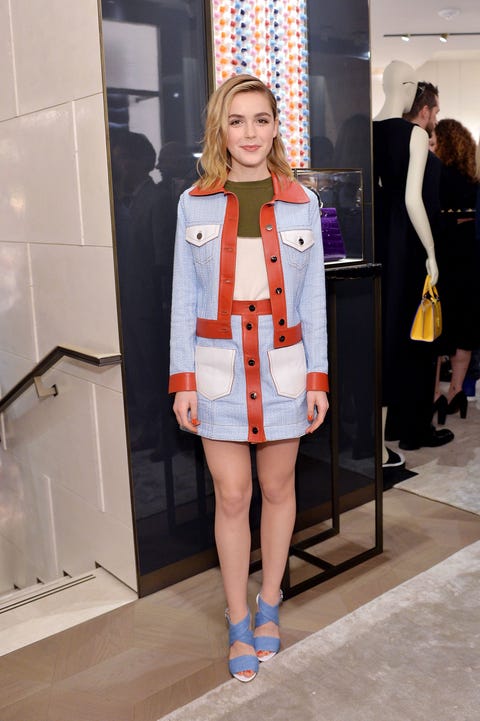 The New Skirt Suit
Dream scenario: me in Courregès. But for now, it'll probably have to be denim on denim—not that there's anything wrong with that.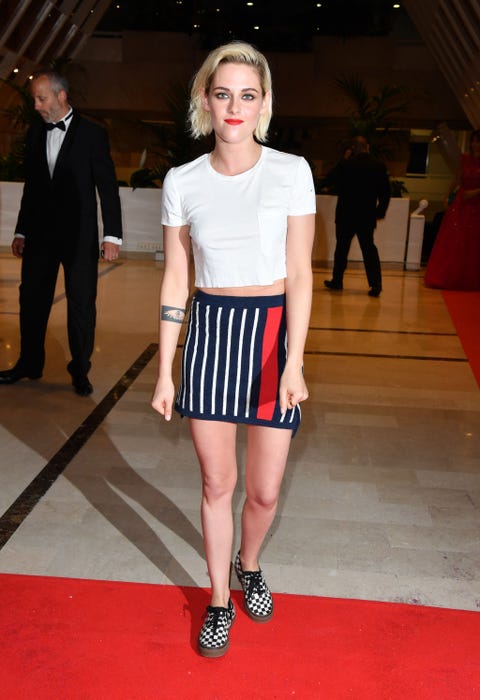 Boxy Crop Top + Miniskirt
Yeah, kind of regular, but the clever bit is that you don't have to tuck anything in to carve out a waist, thus maximizing airflow. #summerfashionscience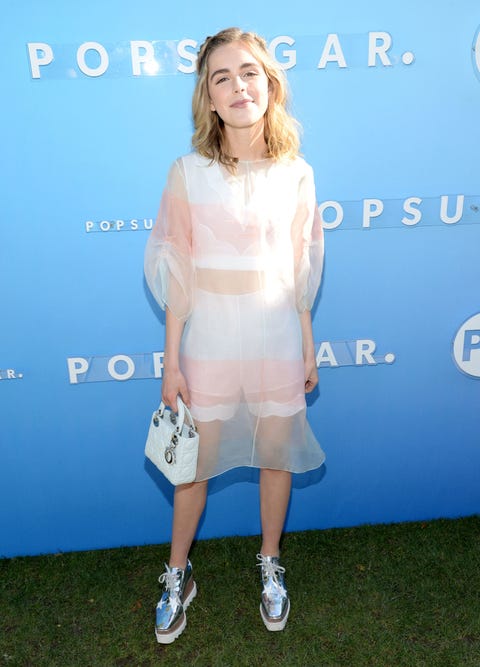 Alt Co-Ords
A sheer layer disrupts the ol' crop-top-and-shorts combo.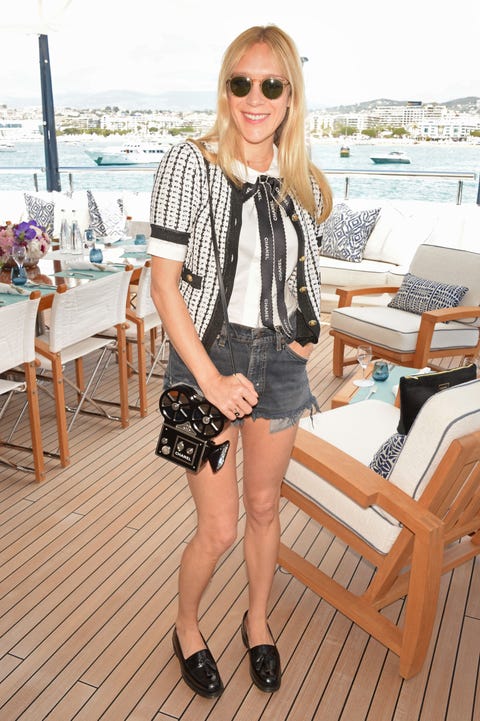 Cutoffs + Something Ladylike
How do you make a denim diaper not festival-y? Pair it with a cute, high-neck top and short-sleeve jacket.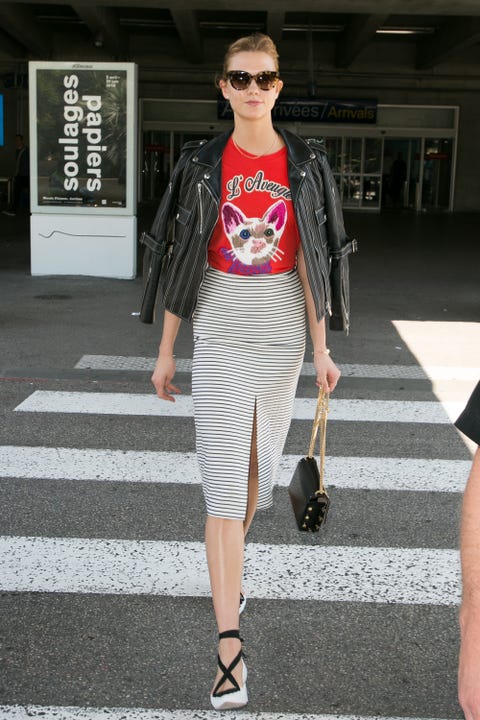 Pencil Skirt + Espadrilles
Breezy Shirt + Cropped Jeans
No promises you'll look as cool as Liu Wen, but the tuck and mirrored lenses help.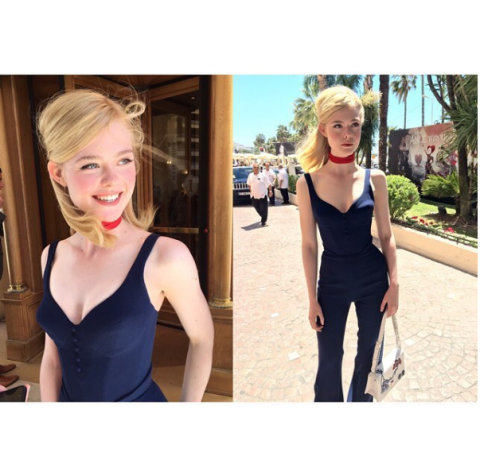 Bombshell Jumpsuit + Neckerchief
ELLE FANNING. There's nothing to say here, except I hope all of us someday find jumpsuits this well-fitting.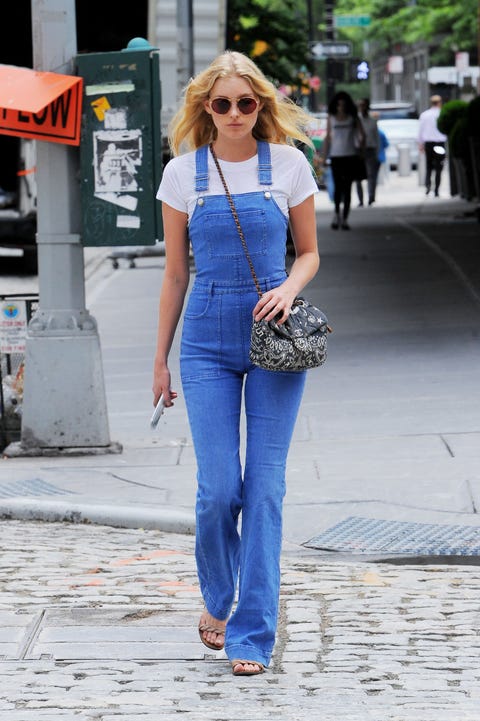 Bombshell Jumpsuit, Pt. II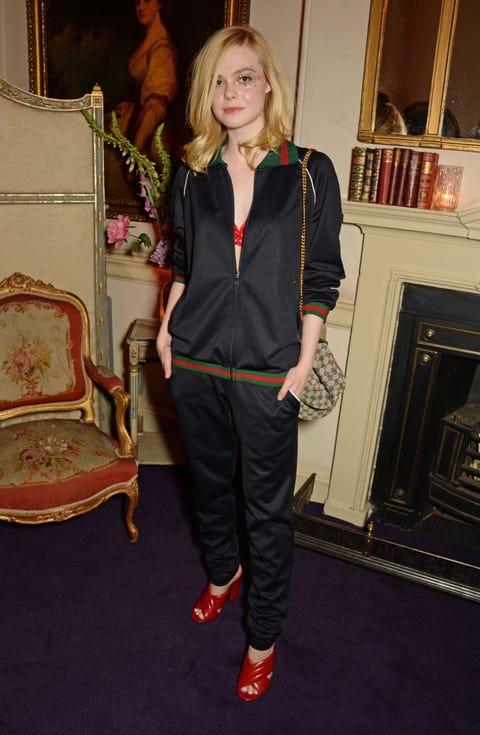 Tracksuit + Exposed Bra
Generally, wearing little to nothing underneath is *the* secret to repurposing all your long jackets and pants for summer. Do it with an of-the-moment-tracksuit, and it's even cooler.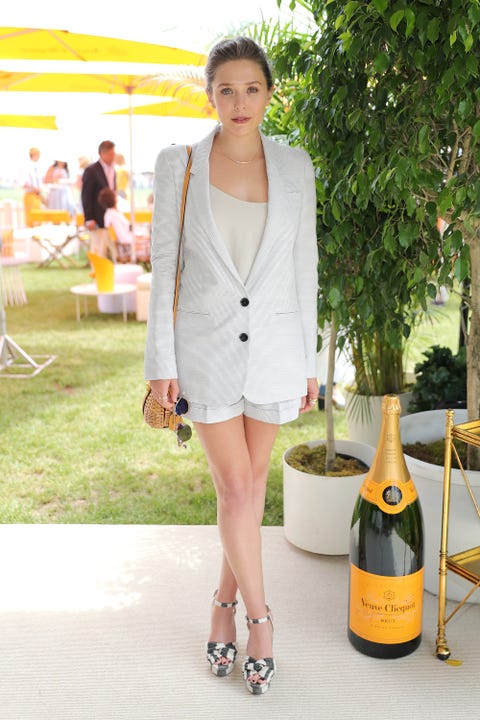 The Short Suit
Again, you definitely could sub out Elizabeth Olsen's tank here for bare sternum (and fashion tape).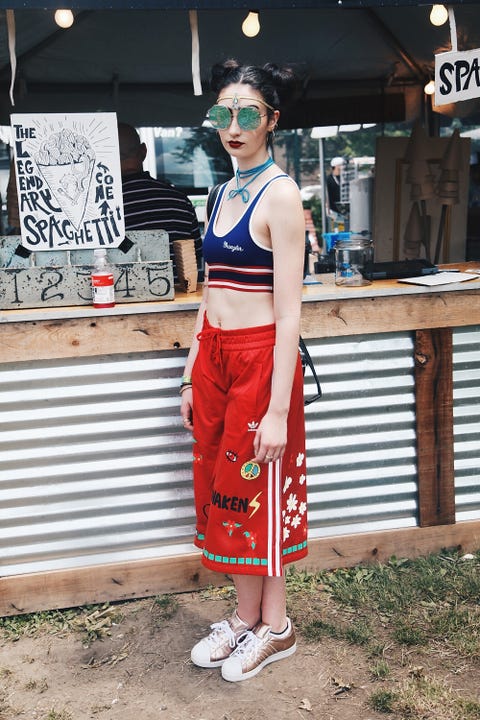 Sports Bra + Board Shorts
Steal your brother or man friend's swim trunks, and you've got readymade Rosie Assoulin.
This content is created and maintained by a third party, and imported onto this page to help users provide their email addresses. You may be able to find more information about this and similar content at piano.io