Your Complete Guide to Fall's Biggest Fashion Trends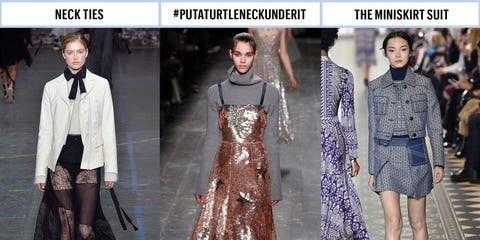 Getty, design by Dana Tepper
It's cold enough now to warrant moving one of your legs under covers, so you know what that means: asking yourself what you're going to wear this fall. The perennial answer is "anything," but if you want to align yourself with the season's standout trends, say no more—just keep clicking.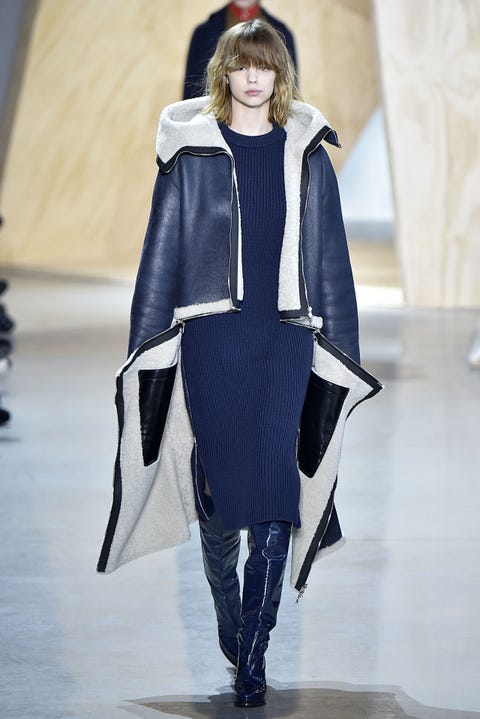 So Much Shearling
This ain't the oversize lined-denim number your hoodlum friend gives you after your other friend shanks a Soc in self-defense. (Yes, that was an Outsiders reference.) This is the culmination of seasons of buildup of shearling mania, and it's bigger, fluffier, and more creative—the wind flaps on this Lacoste look!—than ever.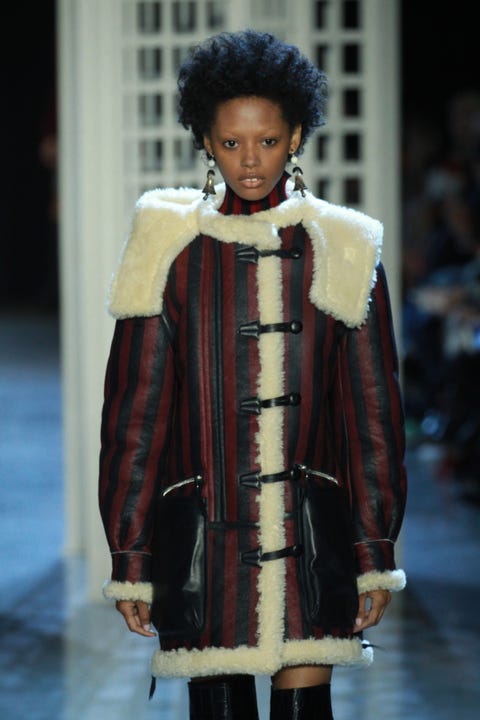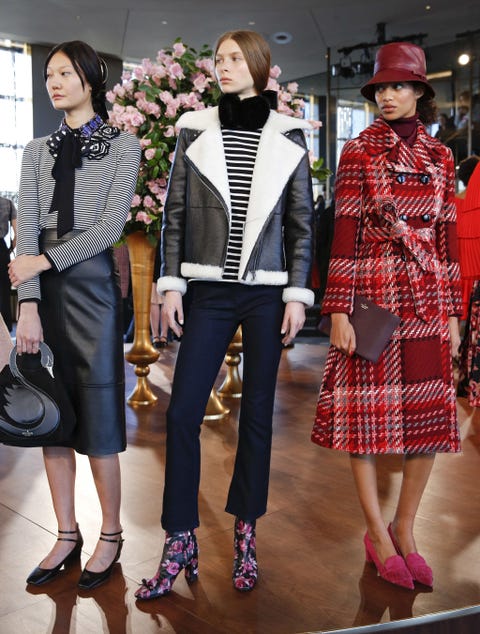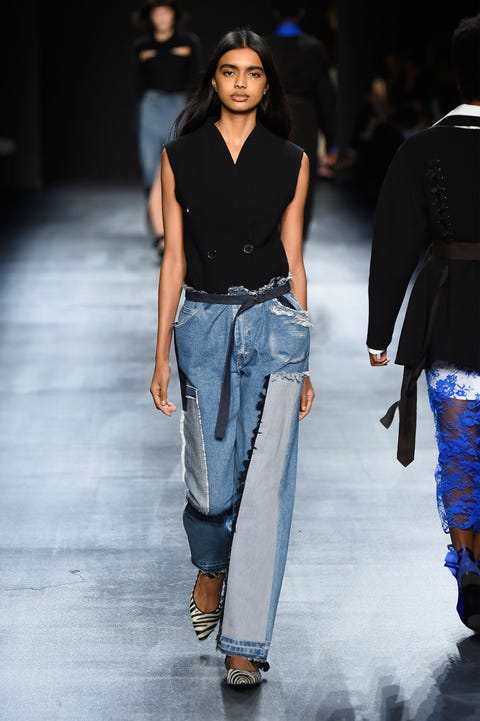 Broken-Down Denim
Just like all of us at 8 p.m. on a Sunday. The jeans you'll soon start wearing (these are Tome) fulfill any number of the following criteria: are so full-legged they near JNCO territory; have racing stripes; are more distressed than Ryan Lochte would be at this moment if he cared.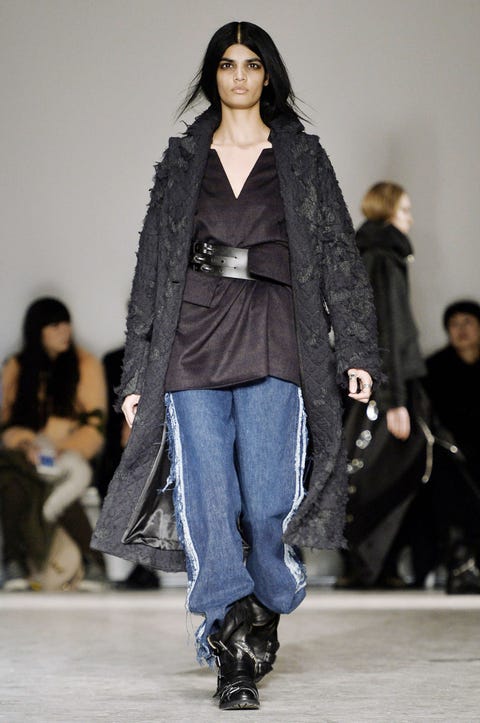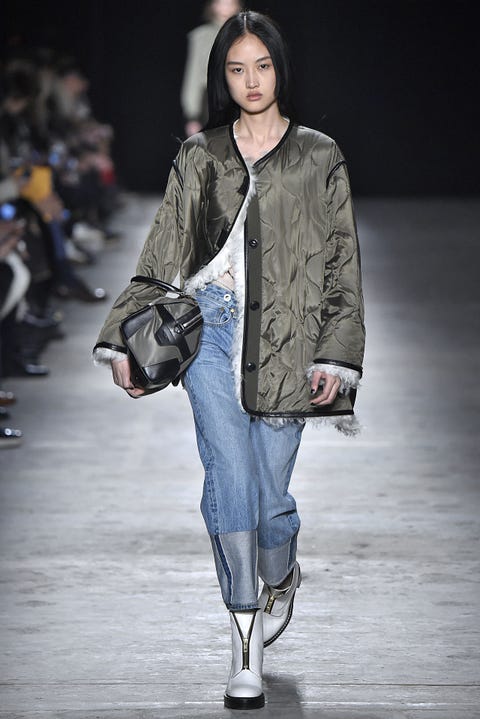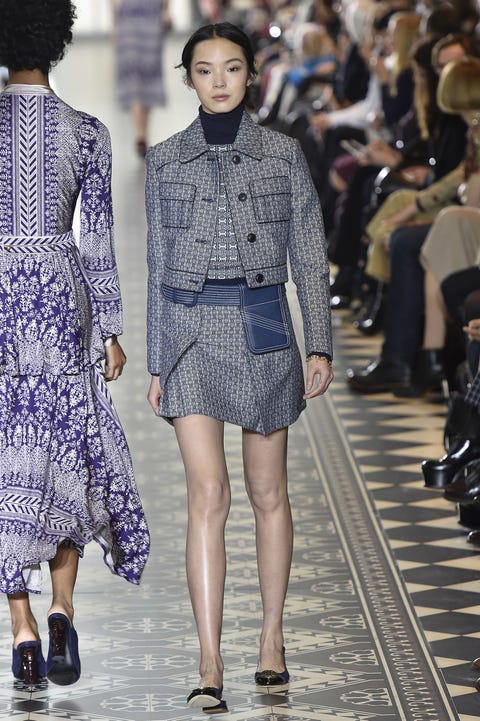 The Miniskirt Suit
Told you they were coming. Now they're firmly *here,* and they're shorter and more streamlined than ever. Think more chic '60s boarding-school student than stewardess.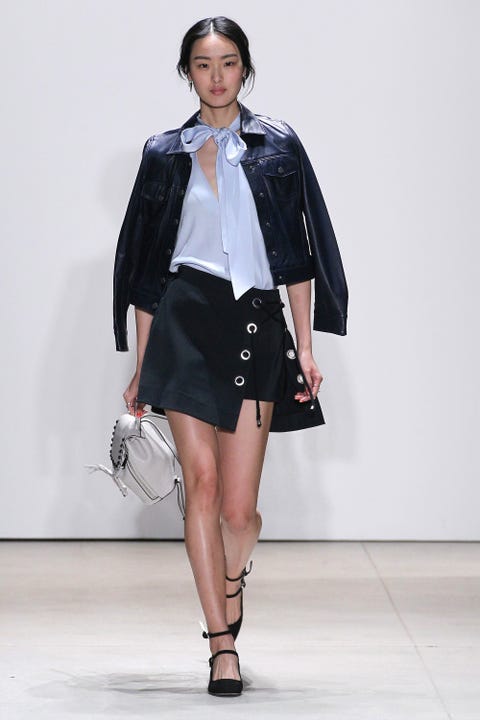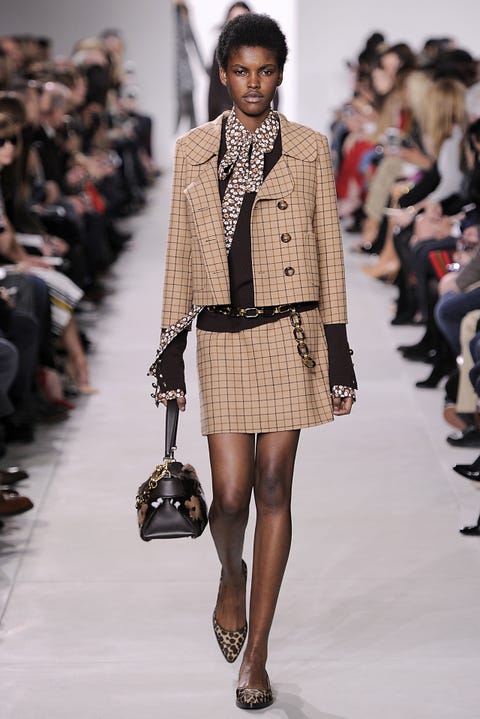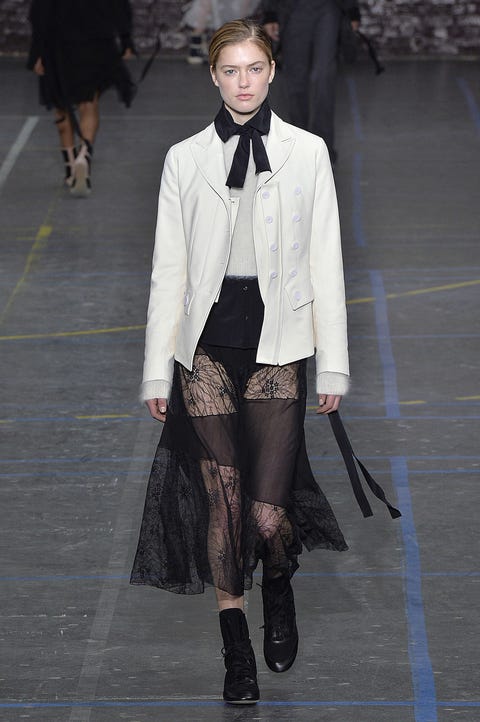 The Neck Tie
I feel like it went away for a second then came back? Regardless, the thick ribbon edges out the summer's thinner foulard to make a triumphant return, most recently around the necks of Cara Delevingne and, before that, this Galliano model.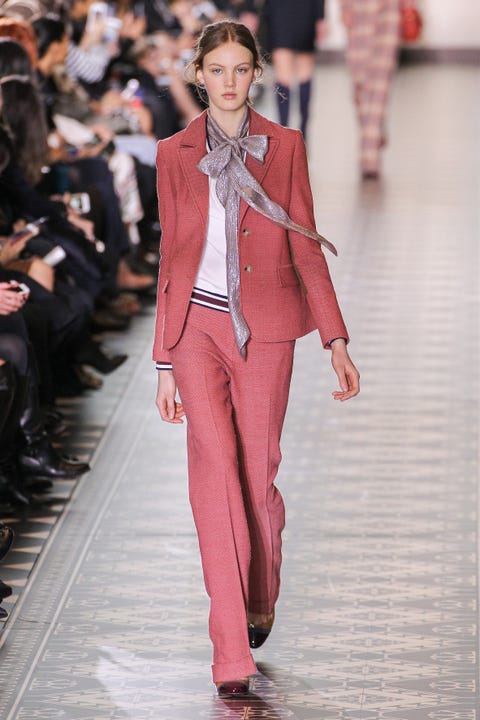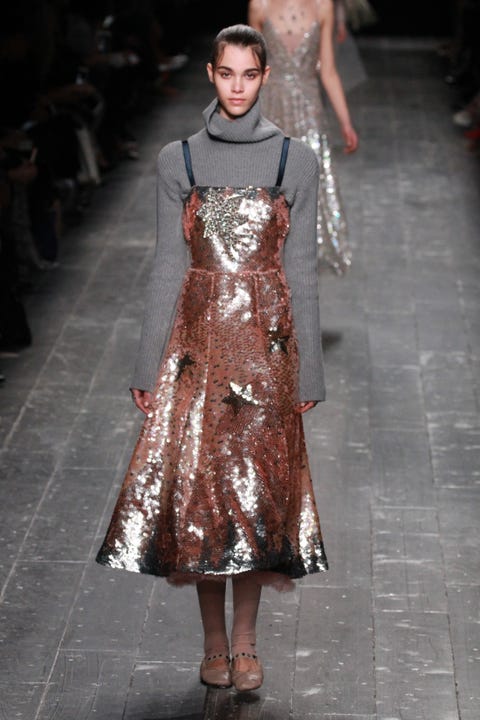 #PutaTurtleneckUnderIt
"It" being literally anything, including an all-sequin Valentino cocktail dress. Don't limit yourself to plain black or gray, either—this is one of the lowest-risk ways of trying out an unfamiliar print combo.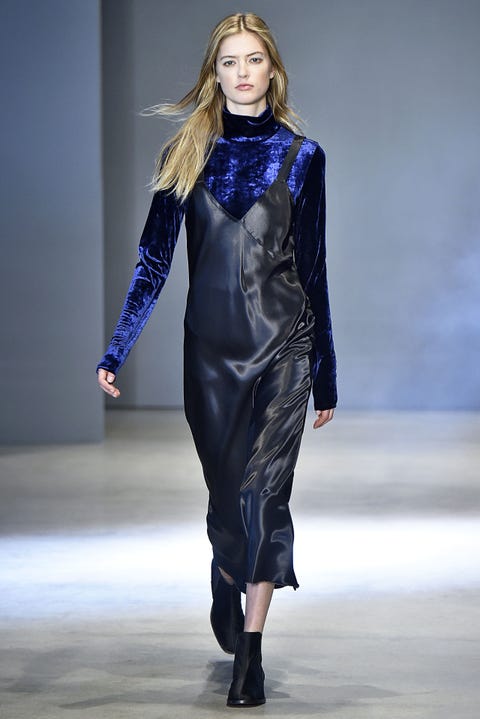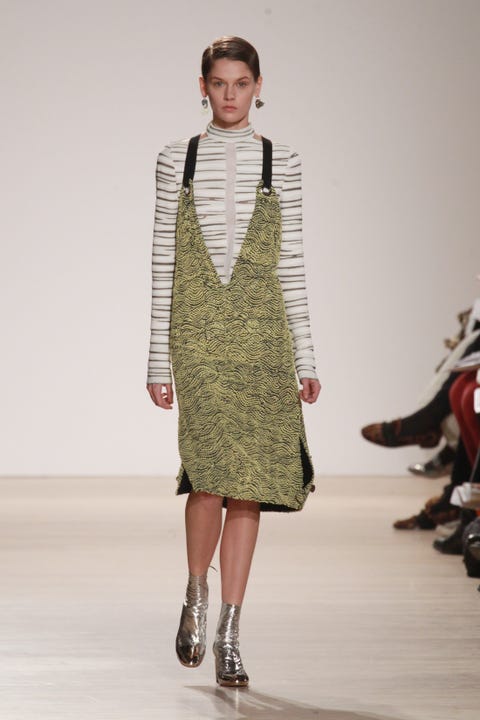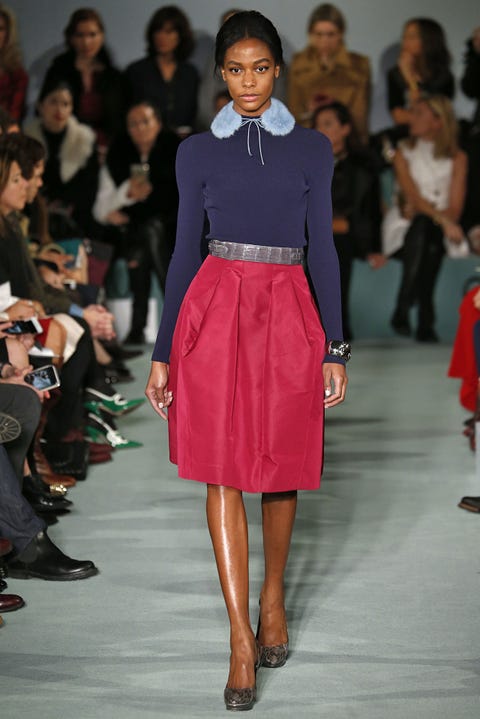 The Fur Collar
Doesn't have to be built-in. Does have to be round and in a contrasting color, seen here at Oscar de la Renta.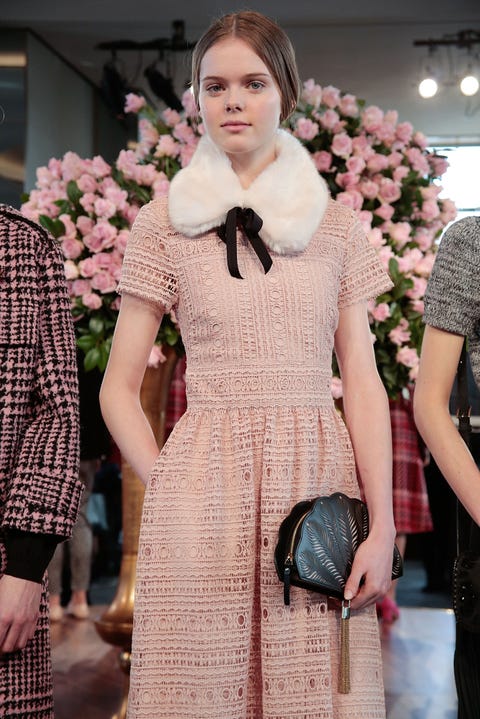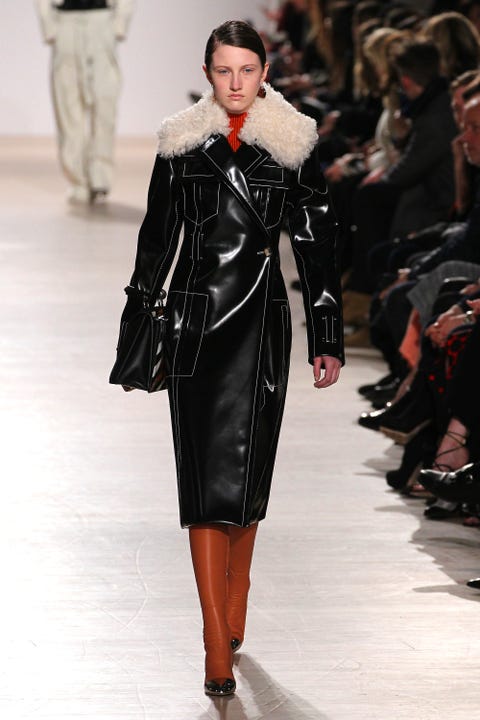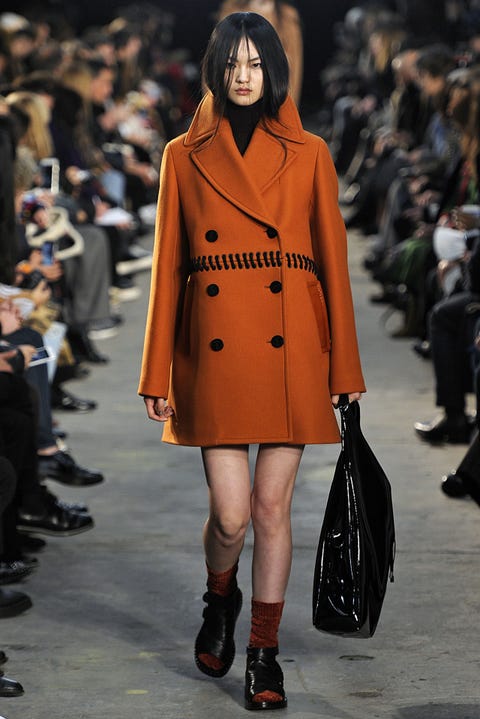 Stitch, No Lilo
The Frankenstein-ing of fashion isn't a bad thing—in this (3.1 Phillip Lim) instance, revealing how a garment was pieced together is a great way to show some skin/break up an otherwise blocky silhouette.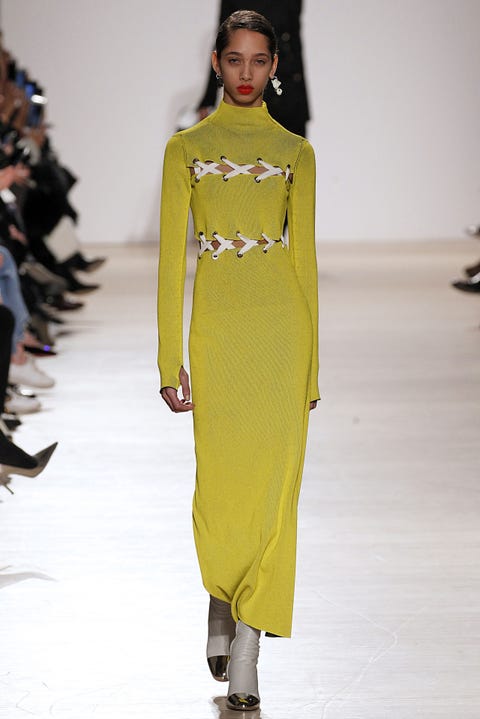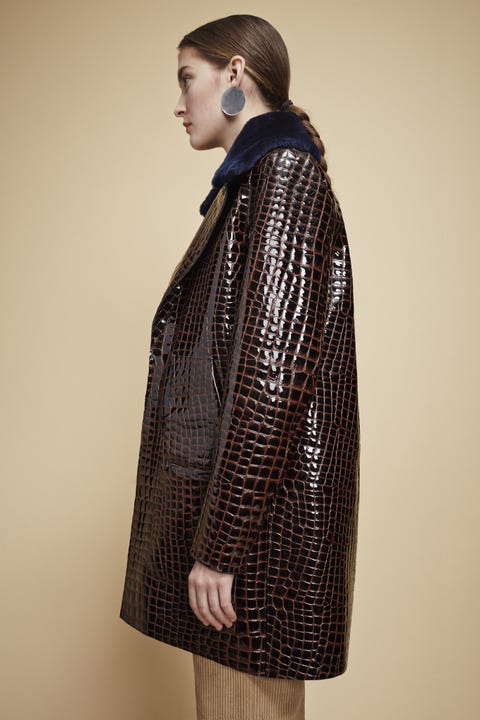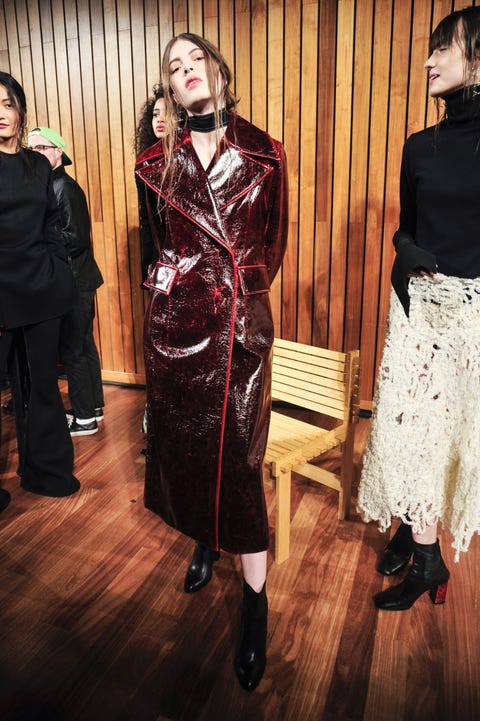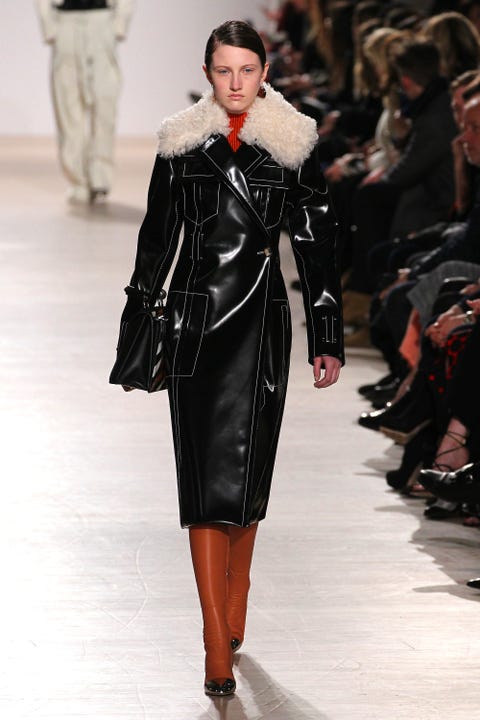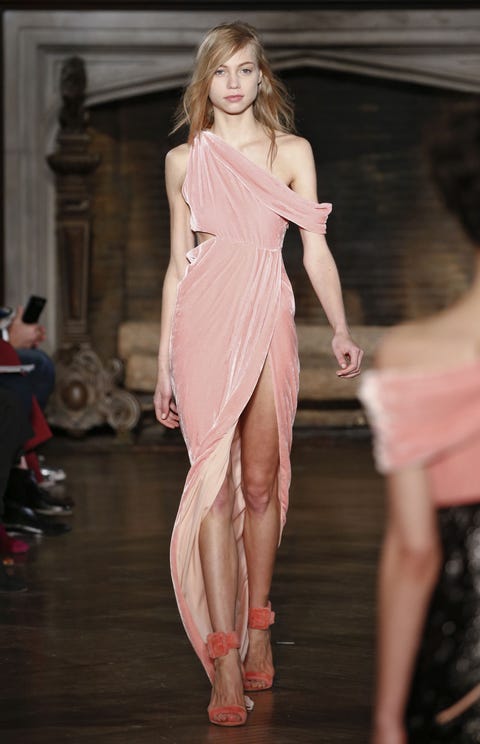 National Velvet
Back in the day (last year), it was all about the short, black velvet dress. Now, like this Monse look, it's all about color and separates, if you dare.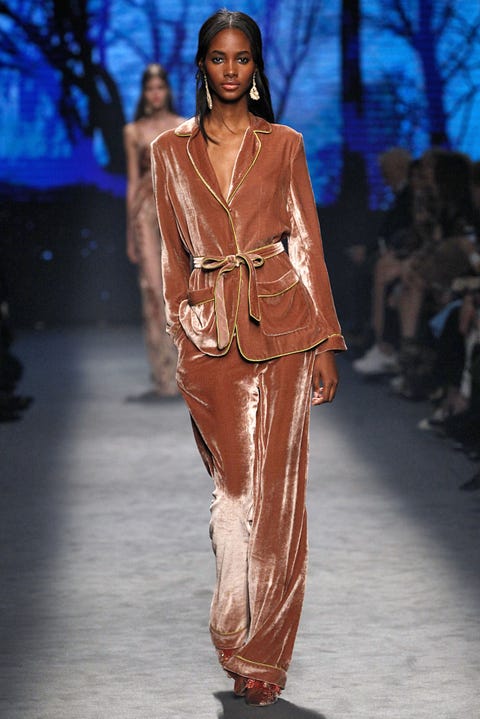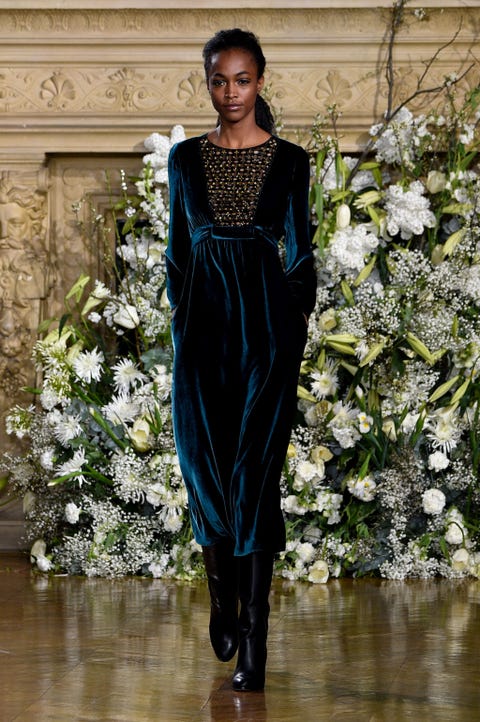 This content is created and maintained by a third party, and imported onto this page to help users provide their email addresses. You may be able to find more information about this and similar content at piano.io