12 Ideal Outfits for Navigating That Tricky Summer-Fall Period
Sumtumn? Fall...er? Whatever it's called, it's handled.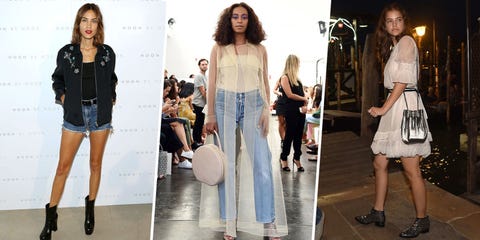 Getty, design by Dana Tepper
Fashion is known for doing the most, but in recent times, it's embracing the maxim "Refusal is elegance." No more genders. No more waiting. No more seasons, because with global warming, who even knows anymore? Here, we offer 12 celebrity outfit ideas for riding out the end of summer/beginning of fall not just satisfactorily, but really freaking well.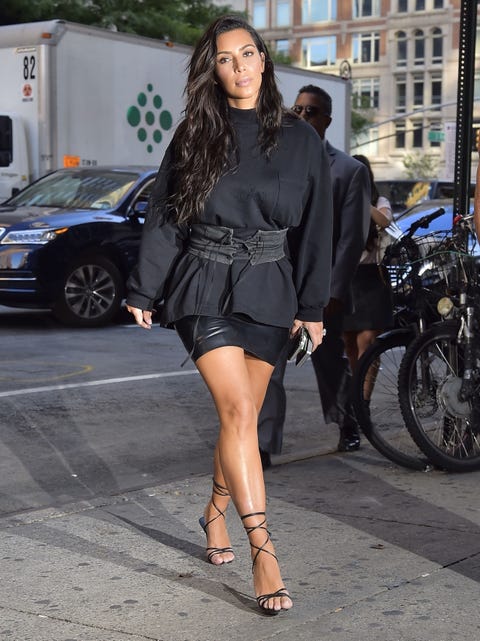 Kim Kardashian
Did you score some tour merch but don't want to just wear it with jeans? Put a corset on it! Heels optional.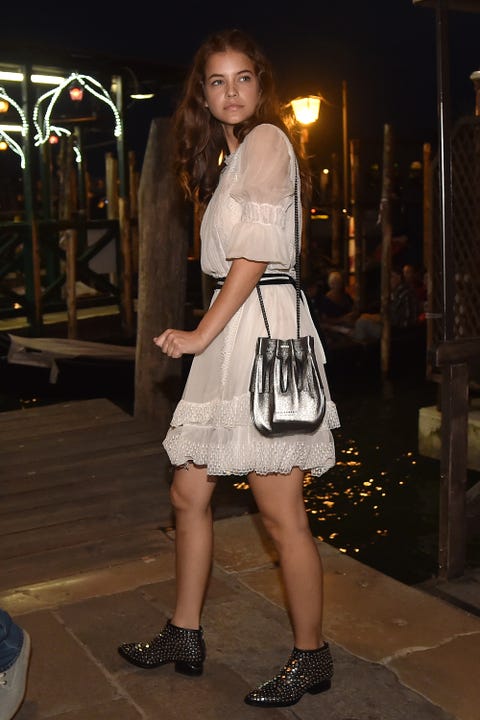 Barbara Palvin
Yours doesn't have to be Alberta Ferretti, but a ruffly, puff-sleeve dress always looks good against something hard. (The studded boots, in this case.)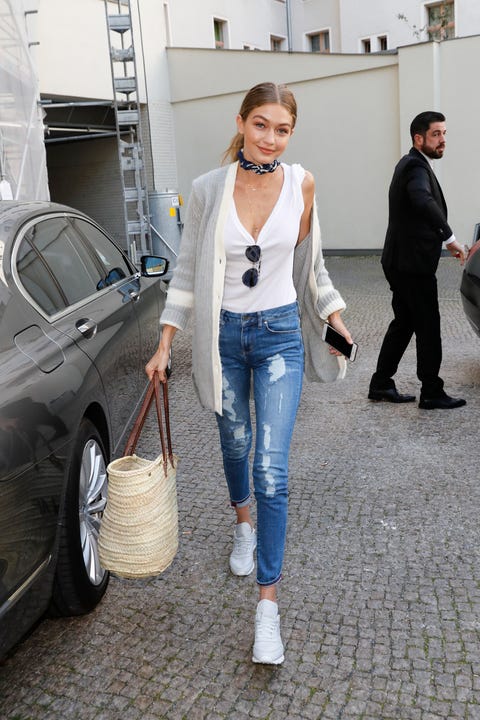 Gigi Hadid
Will a T-shirt and jeans never *not* be an ideal outfit? Here, she's added a cardigan and neckerchief—and a straw bag, because ~summer vibes~ are infinite. (And straw bags are still very, very hot at the moment.)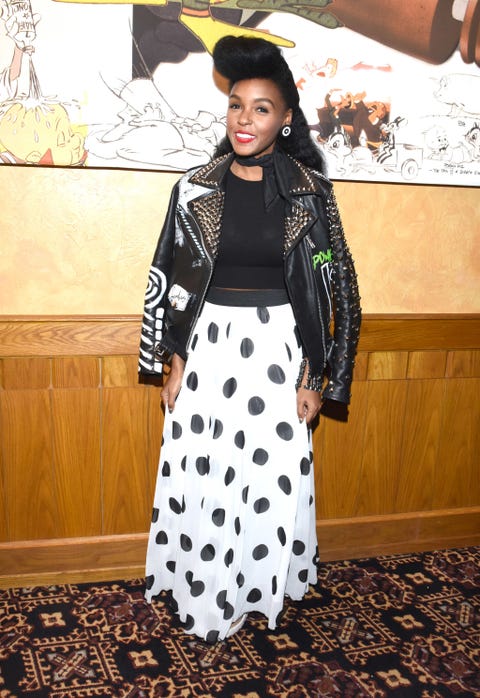 Janelle Monáe
You'll have to sort out eating and drinking and holding things, but aren't dinosaur arms worth it when you've bought a killer jacket but it's still too hot out?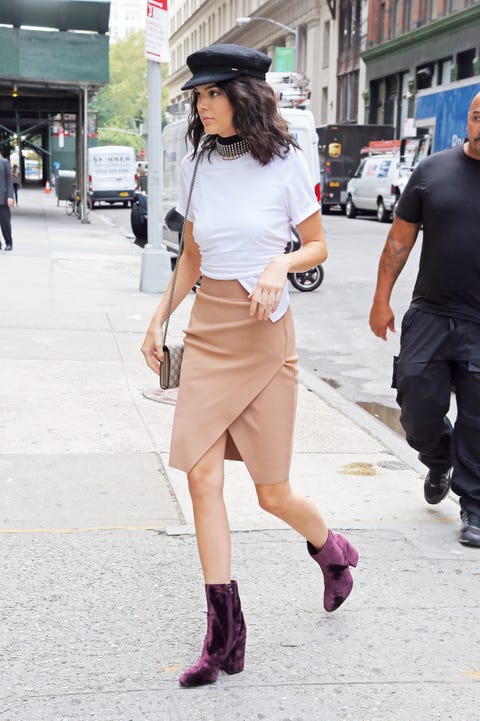 Kendall Jenner
Another way to wear a fall purchase you're really jazzed about: with bare arms and legs. Otherwise, you'd roast.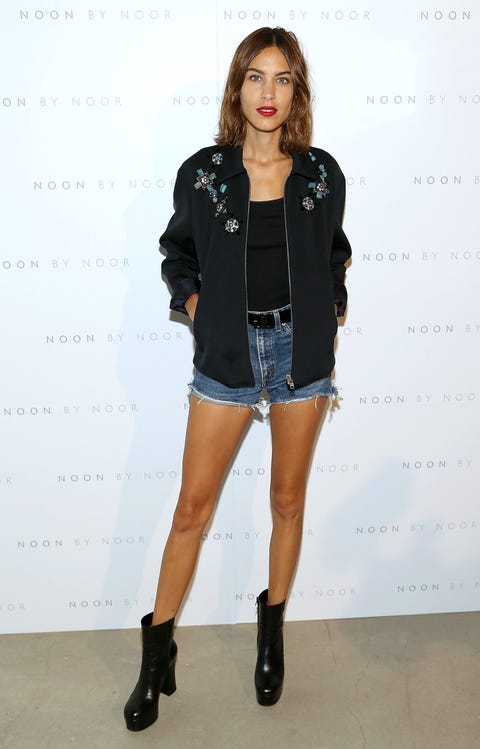 Alexa Chung
Addendum: You can also adjust the skin-to-covered-up ratio to get away with a bomber.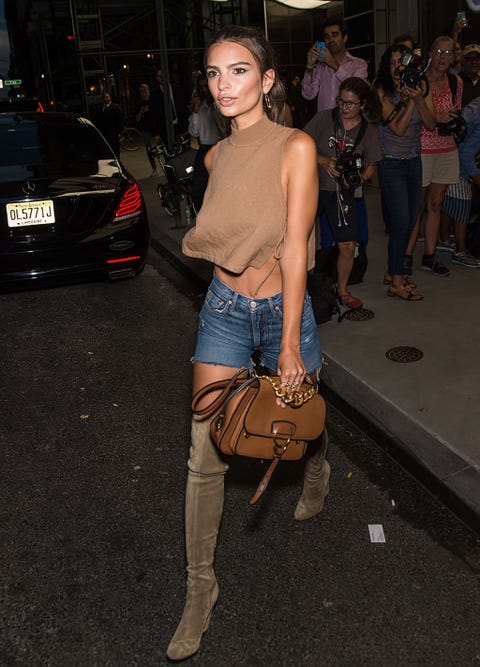 Emily Ratajkowski
Another shifting of the SCU ratio with over-the-knee boots and more arm. (And ab.)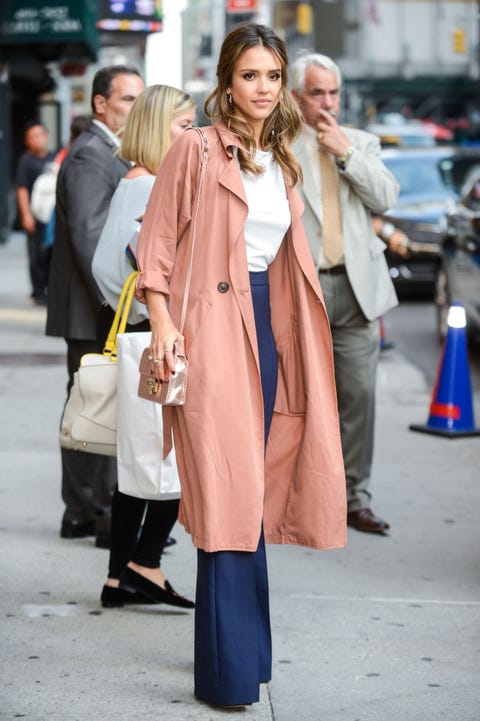 Jessica Alba
Looks warmish, is actually pretty breezy, given the lightweight fabric choice.
Solange Knowles
Even lighter weight outerwear—so lightweight that it's sheer.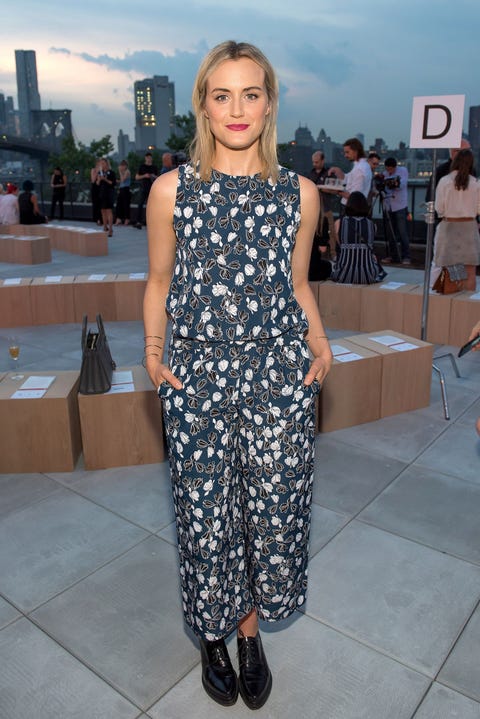 Taylor Schilling
If you change one thing now to coincide with the official arrival of fall, make it your footwear. Sandals, out. Brogues, in.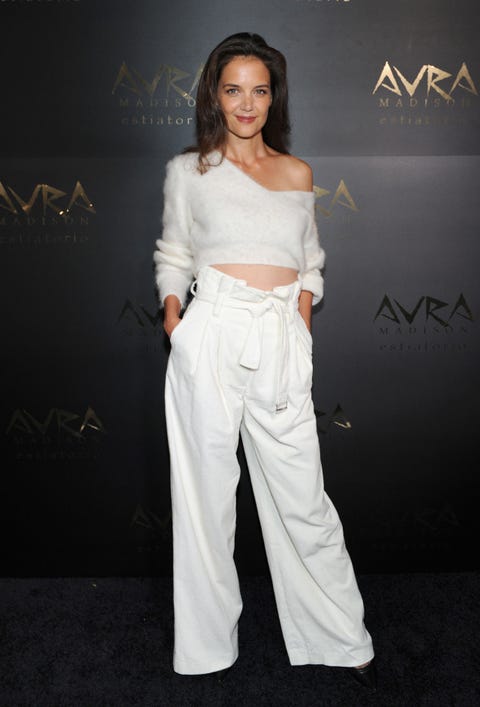 Katie Holmes
Personally would not attempt a knit quite yet, but Katie Holmes' off-the-shoulder styling—and outdated-rule flouting—might have just changed our minds.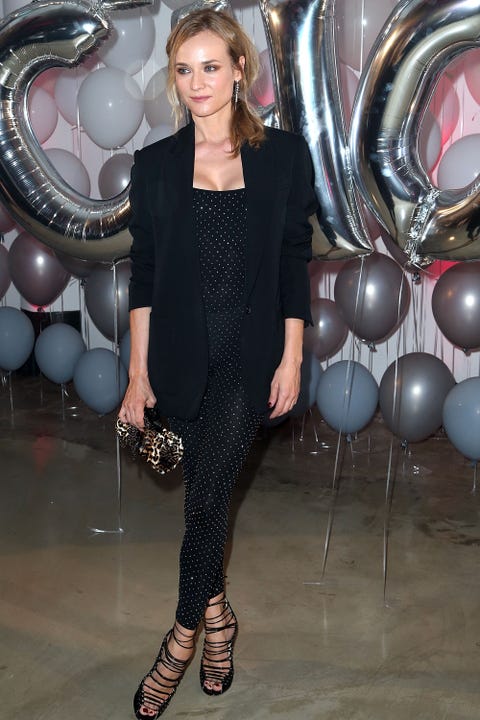 Diane Kruger
Mark my words: Slowly but surely, the early-aughts blazer-over-everything thing is on its way back. Embrace it.
This content is created and maintained by a third party, and imported onto this page to help users provide their email addresses. You may be able to find more information about this and similar content at piano.io