13 of the Most Girl-Hot/Man-Repelling Shoes You Could Possibly Buy for Fall
"Boy, bye"—you to anyone who doesn't like your fur loafers.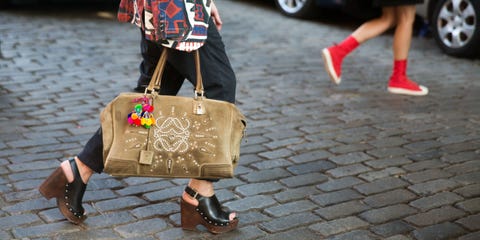 Even though the official party line is to dress for no one but yourself, there's also something to be said for knowing your audience. In this instance, we're playing only *one* side of the fence, precisely the bejeweled grandma-slide-wearing one. Shop 13 of the season's wackiest, sparkliest, girl-friendly styles.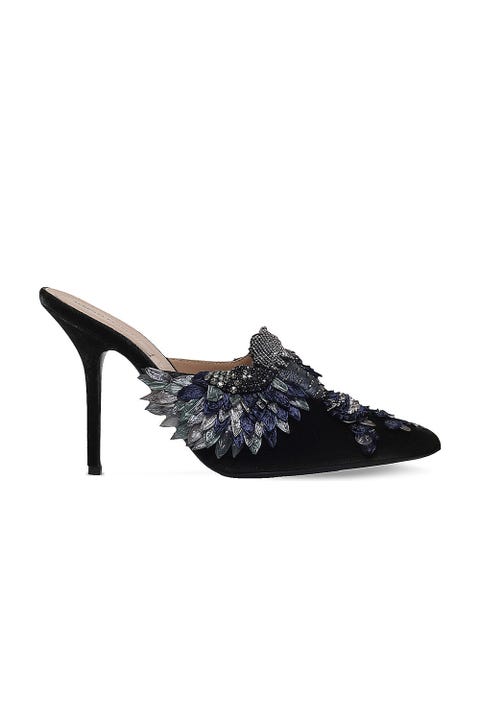 Alberta Ferretti
Party shoes if you're the fourth Olsen twin (the most fun one) versus...
$920, selfridges.com.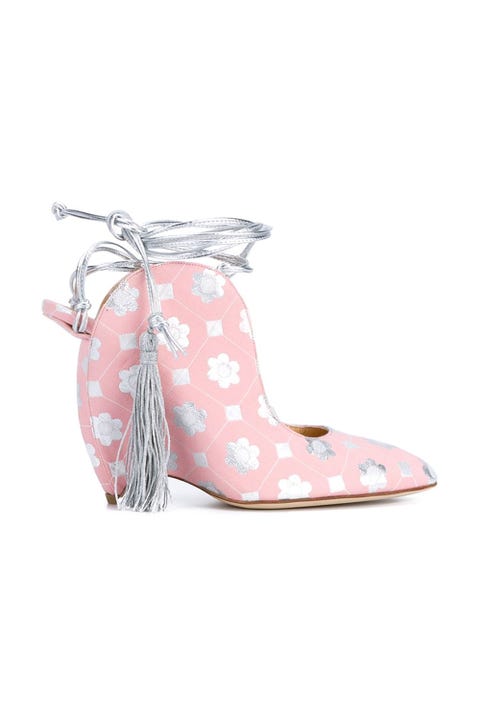 Liudmila
Party shoes if you're a regular at Sketch who wears Sandy Liang and AWAKE exclusively. But get you a girl who can do both, TBH.
$180, matchesfashion.com.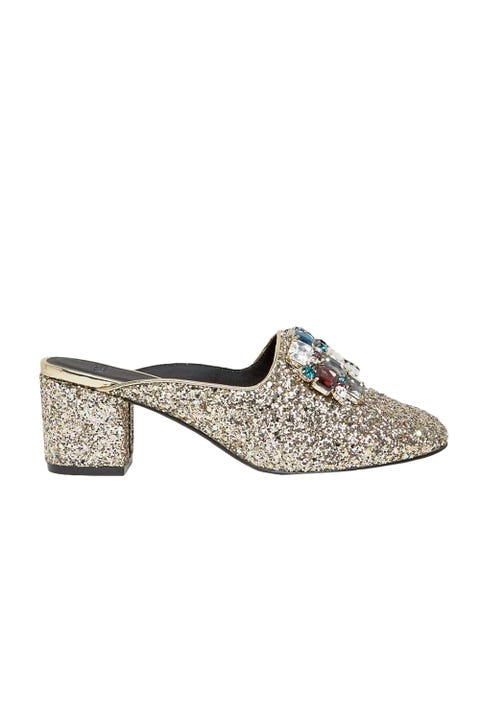 ASOS
There's no such thing as too much sparkle, even though this is like Bernini would wear if he'd been around when they invented glitter.
$65, asos.com.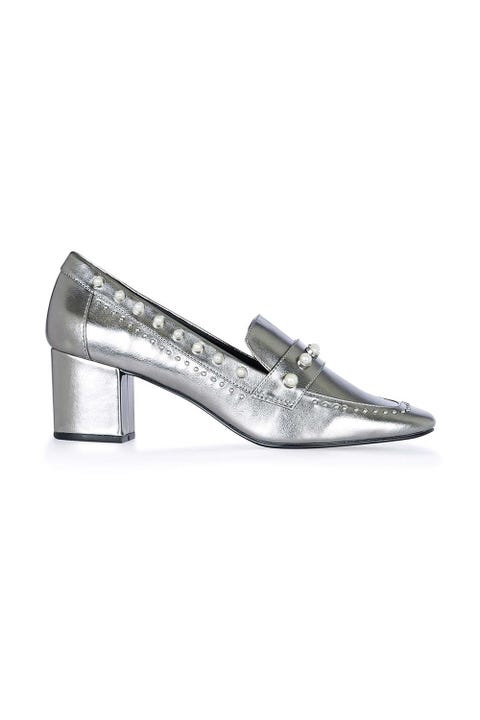 Topshop
Already imagining the ankle-bone scabs you'd earn wearing these, but soooo worth it.
$100, topshop.com.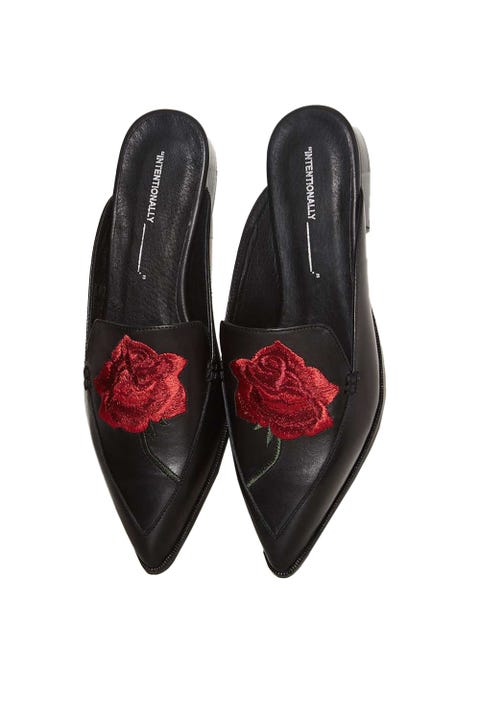 Intentionally Blank
The only way these could get more man-repellant is if you wore them with socks.
$188, nastygal.com.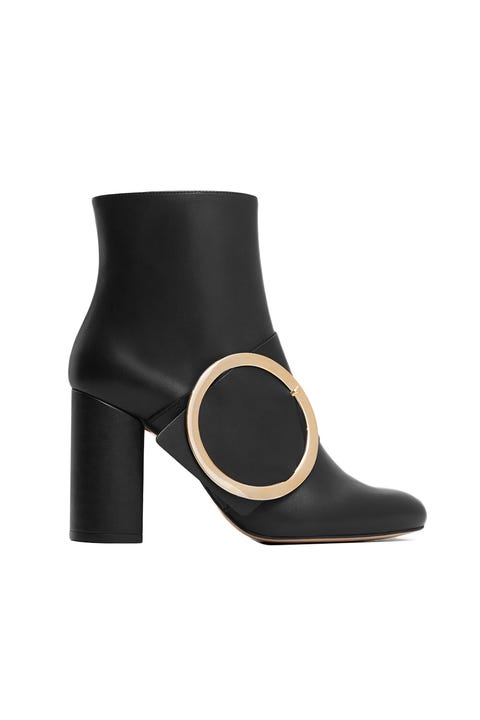 Mango
Party like it's 1620 and you've just landed on Plymouth Rock (minus the starvation and fighting for control of trade routes).
$150, shop.mango.com.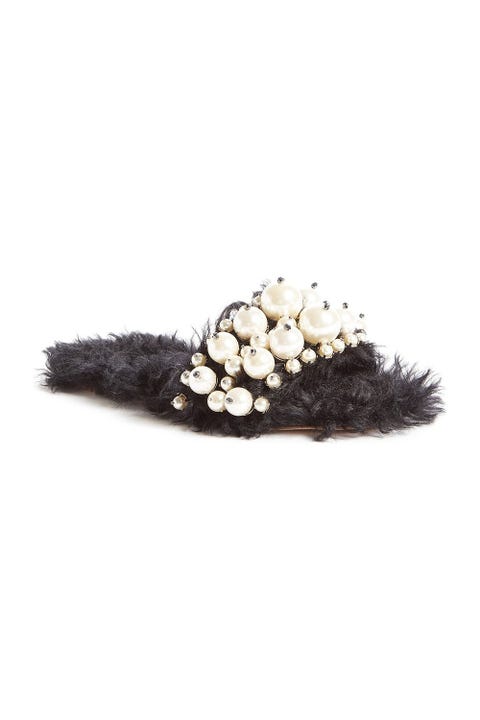 Miu Miu
If you've got the wherewithal, why not? If anything, these will at least become a collector's item.
$950, shop.nordstrom.com.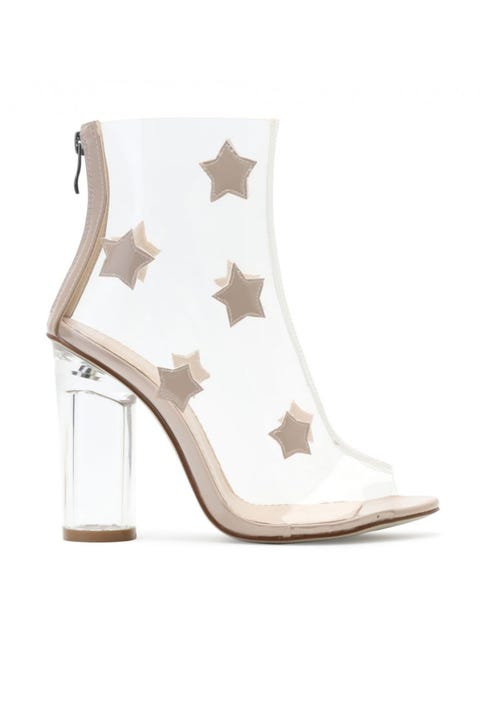 Public Desire
Wincing but in a good way?? Just make sure you get a pedicure, yeah?
$60, publicdesire.com.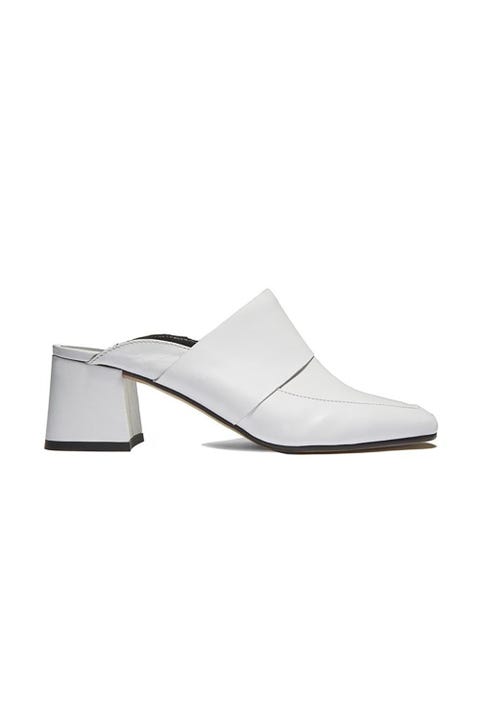 ASKA Collection
They're just so pretty that you'd walk carefully to avoid scuffs. But then, after two weeks, you'd be like "Whatever, they look better that way."
$395, askacollection.com.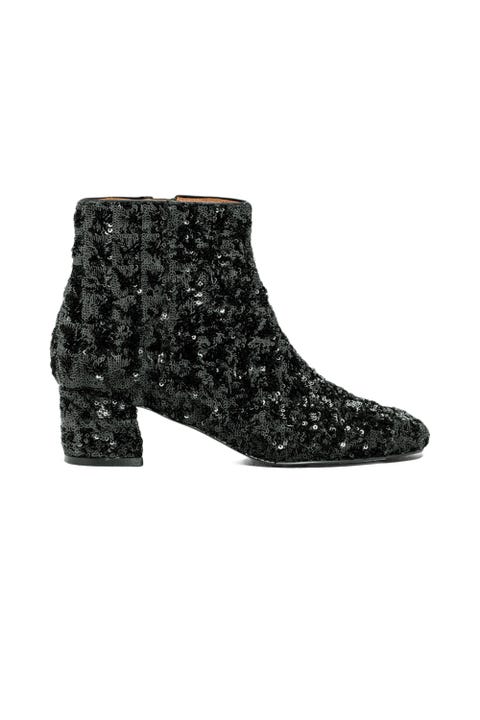 & Other Stories
Sequins so you can feel extra extra, a block heel so you can get down extra hard.
$195, stories.com.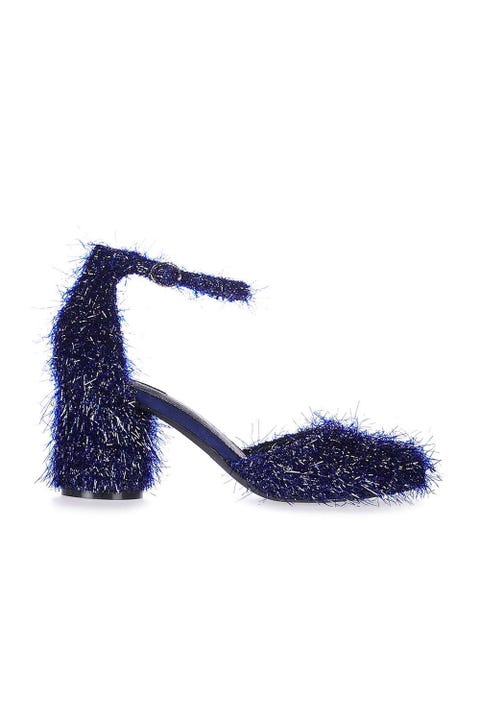 Topshop
All your holiday-party looks sorted—in September. ::does the hula::
$80, topshop.com.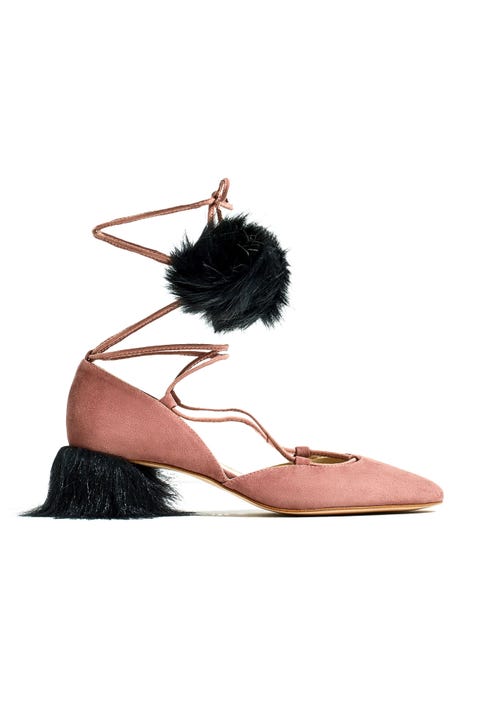 Zara
Do not even want to think about what kinds of substances the heel fur would pick up, but still want.
$90, zara.com.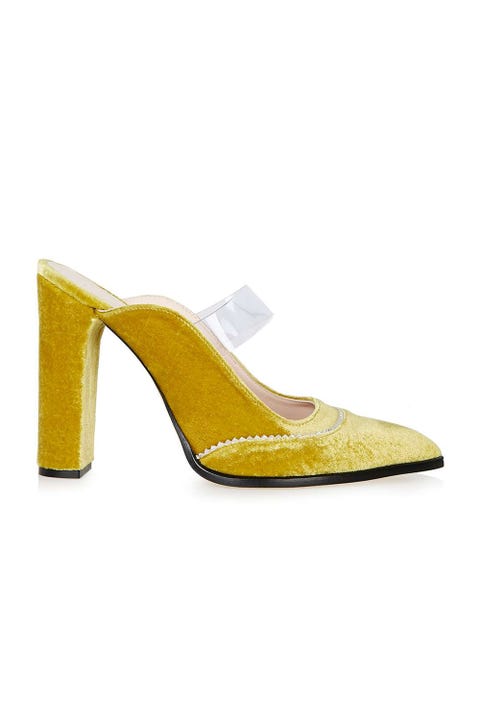 Topshop
Velvet and the shoe equivalent of illusion netting. You will be mine.
$280, topshop.com.
This content is created and maintained by a third party, and imported onto this page to help users provide their email addresses. You may be able to find more information about this and similar content at piano.io