10 Very Important Outfit Ideas from Pre-Fall You Will Be Sorry to Miss
Don't say we didn't warn you.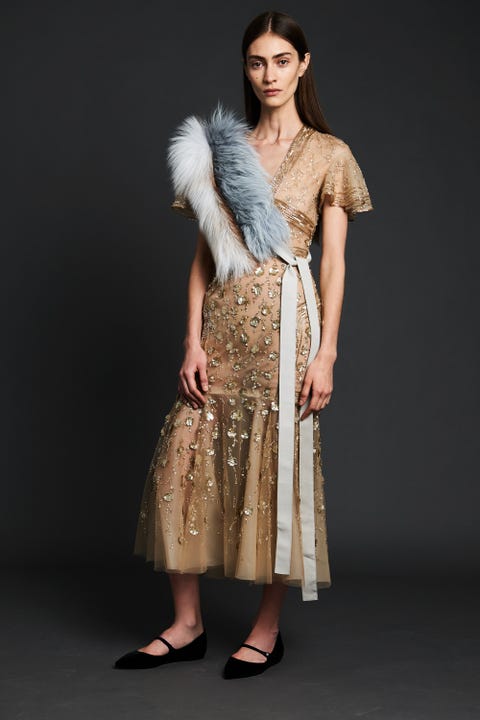 J. Mendel
Just in time for this season, which we suppose could also fall under the city-block-size umbrella that is "pre-fall," here is an extremely pretty dress made even prettier with a fur scarf tied cross-body. Look at the flats too. Delicious.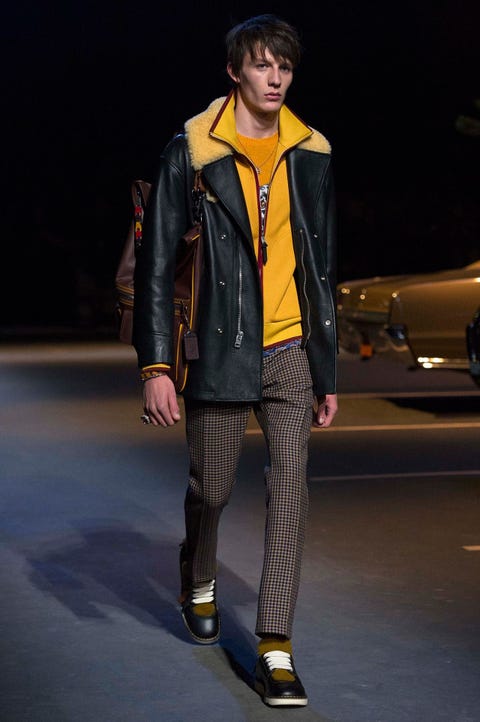 Coach
A dude! Demonstrating a girl-friendly layering technique: printed T-shirt (for contrast), jumper, half-zip, coat.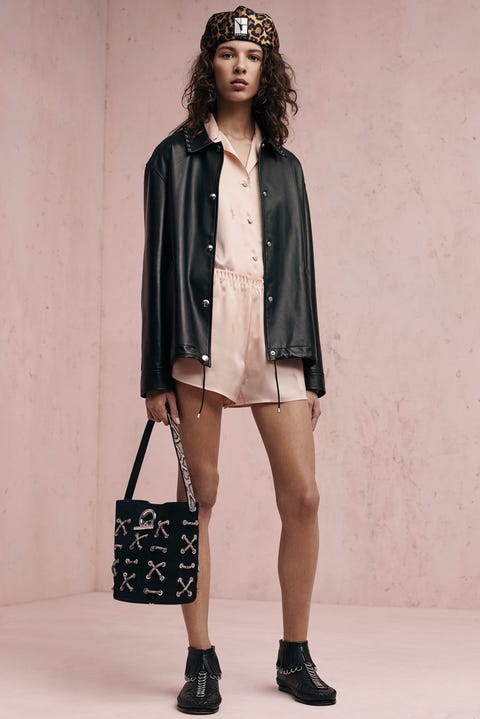 Alexander Wang
Perhaps best saved for the warmer side of pre-fall, this Wang ensemble solves the eternal problem of "How do I wear real pajamas outside but not just silky clothes that only look like PJs?" Important headwear considerations present, as well.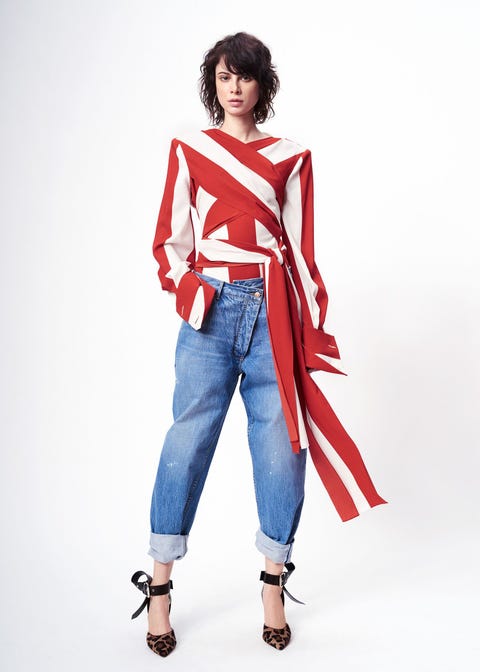 Monse
Modernity's answer to the going-out top.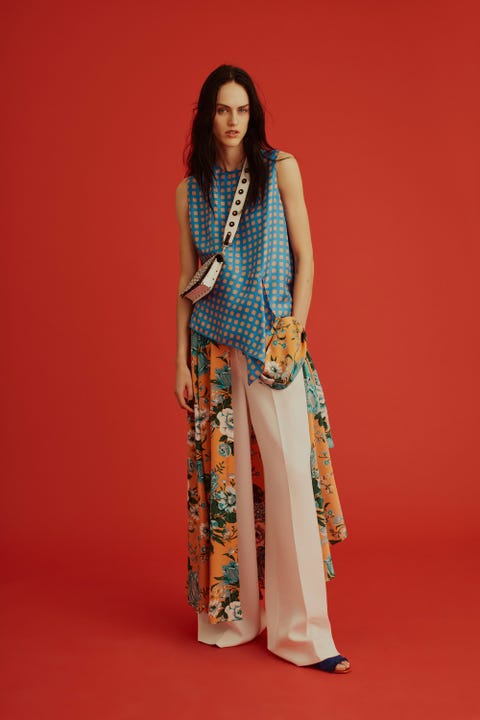 Diane von Furstenberg
You don't have to be a beanpole to pile on flow-y, drape-y things, then a bag worn the newest, coolest way. Tips: complementary colors and prints help. Trousers hemmed to fall just above the floor also help.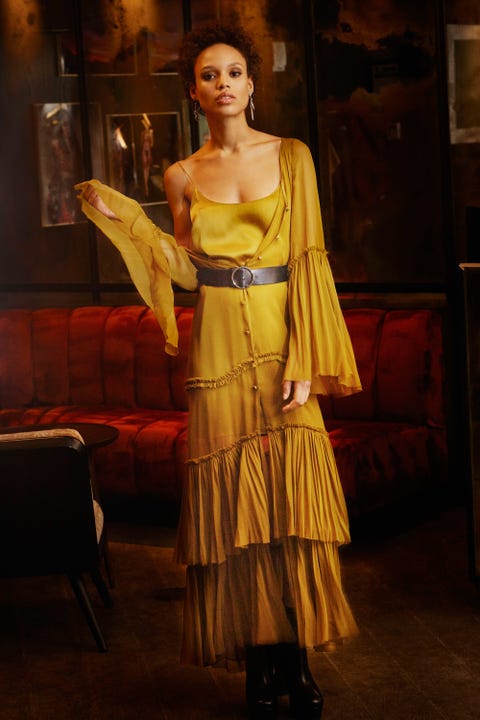 Cinq à Sept
Dresses that button down the front = the real closet MVPs, because you can undo the top half to show a matching camisole/more clavicle.
3.1 Phillip Lim
How to Get Away with an Off-the-Shoulder Top, Which Might Feel Passé but Makes Everybody Feel Pretty.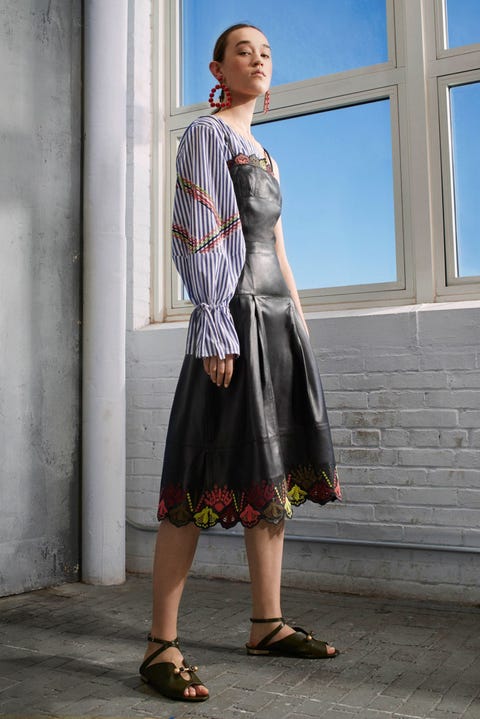 Tanya Taylor
Sequel: How to Continue Wearing a One-Shoulder Top Because a One-Shoulder Top Should Be Celebrated as Often as Possible.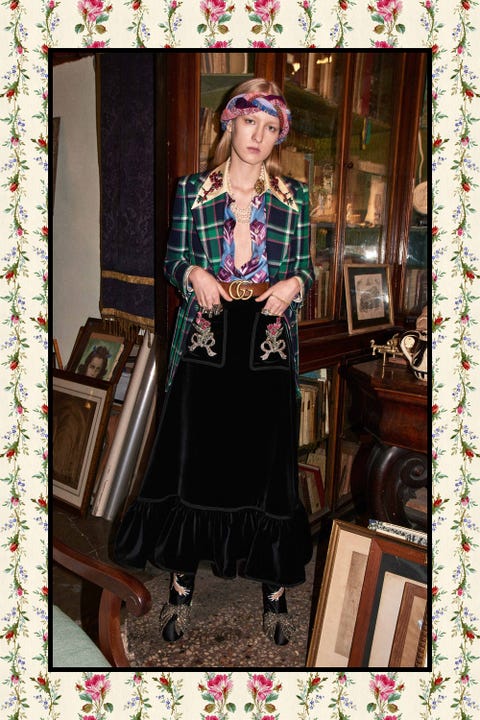 Gucci
Throw away your bra. Wear your shirts open all the way to the navel.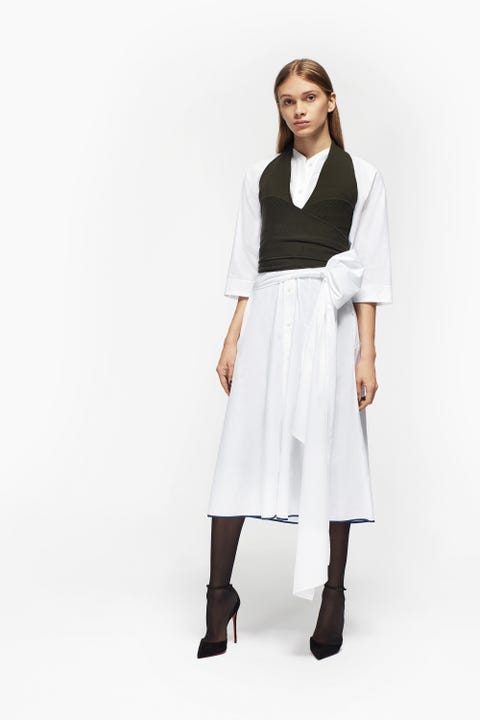 This content is created and maintained by a third party, and imported onto this page to help users provide their email addresses. You may be able to find more information about this and similar content at piano.io