Worth the Sweat? 13 Celebrities Making Summer Leather Happen
::pit stains form just thinking about it::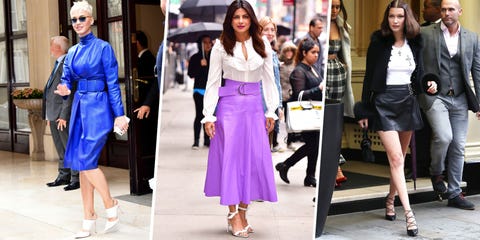 Maybe the greatest luxury of all that can be attained by being extremely rich or famous or both is defying the weather, in this case wearing leather when it is boiling out. Here, 13 celebrities exercising the privilege of unseasonable dressing to the sweatiest, stickiest extreme.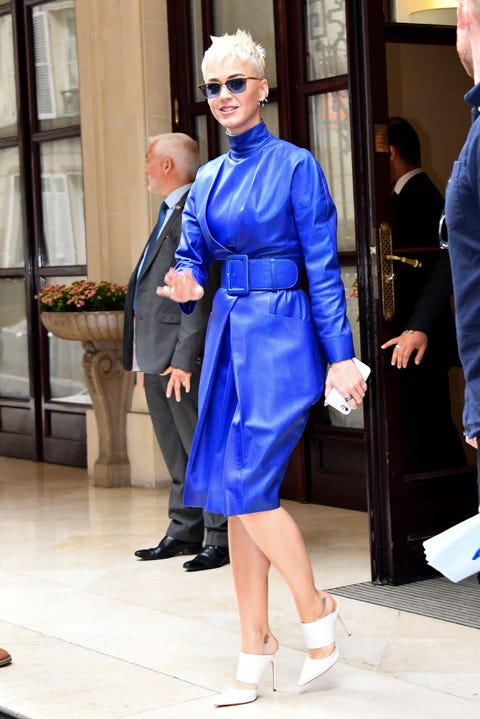 Katy Perry
This is a turtleneck. In cobalt blue leather. WYD??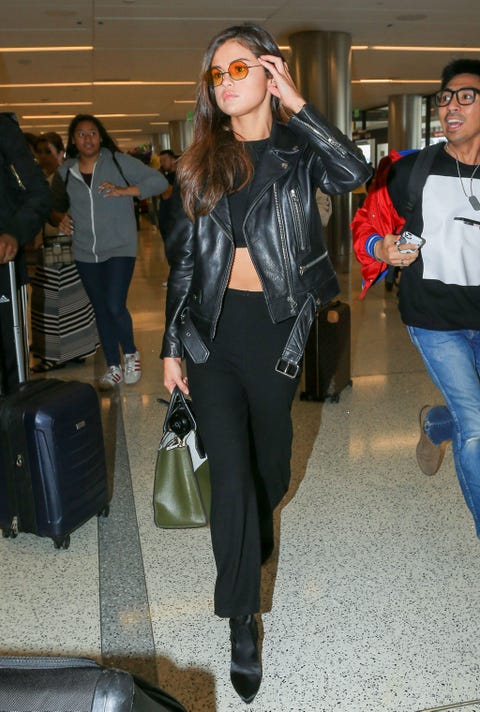 Selena Gomez
A bit more reasonable, especially for travel, but a leather jacket in June, however you shake it, is still a bold move.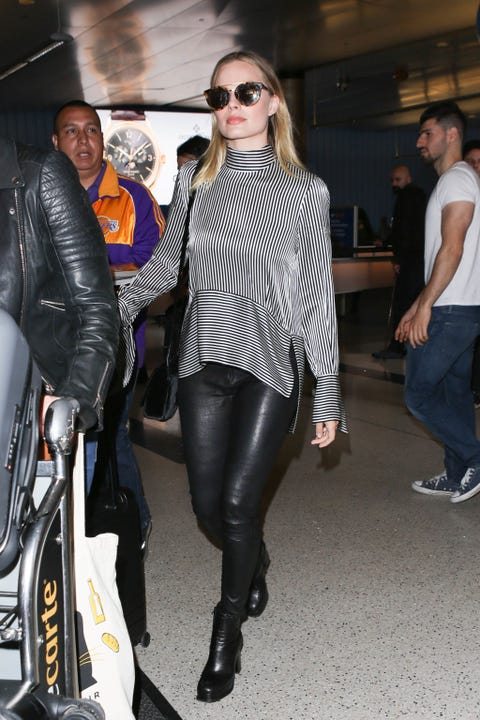 Margot Robbie
But not as much as leather leggings! (Just think about taking them off in the winter, and add lots more perspiration and crying as they suction on even harder. No, thank you, ma'am.)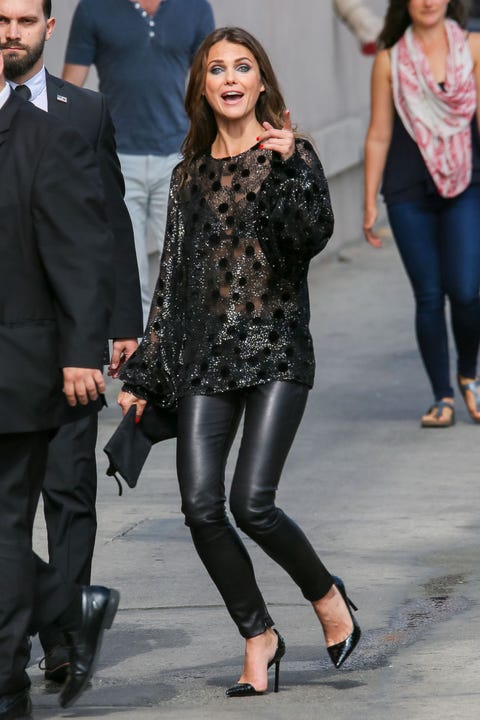 Keri Russell
Save yourself, Keri Russell.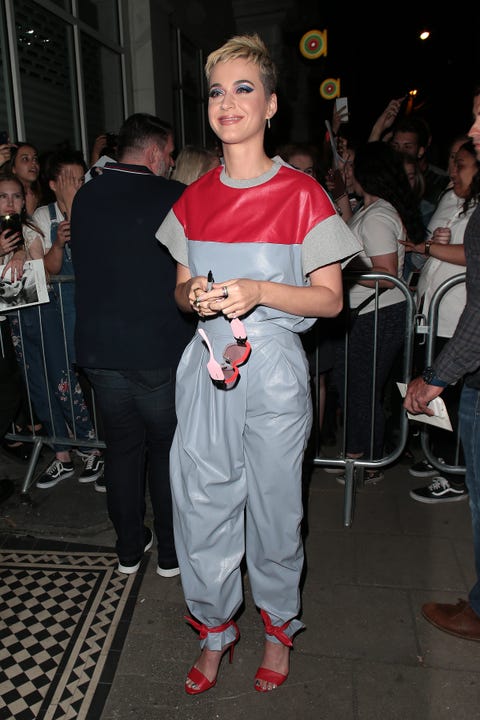 Katy Perry
At least this Vika Gazinskaya set has some give to it.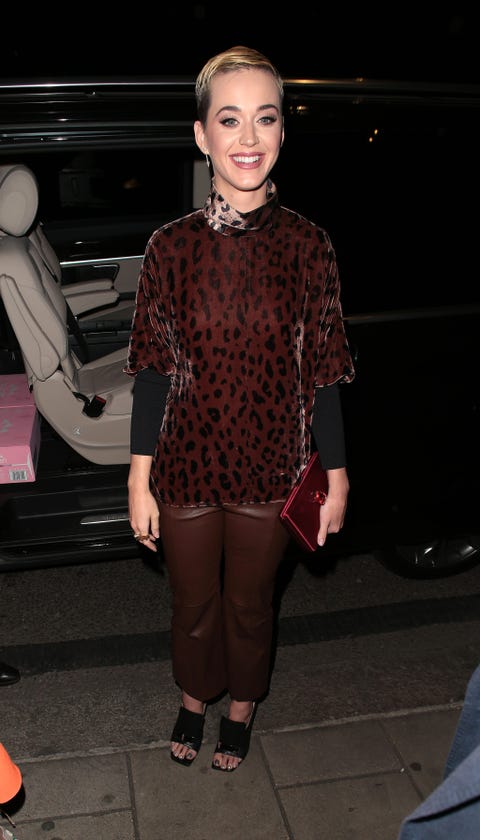 Katy Perry
Unlike these burgundy trousers. With velvet. (Godspeed, Katy Perry.)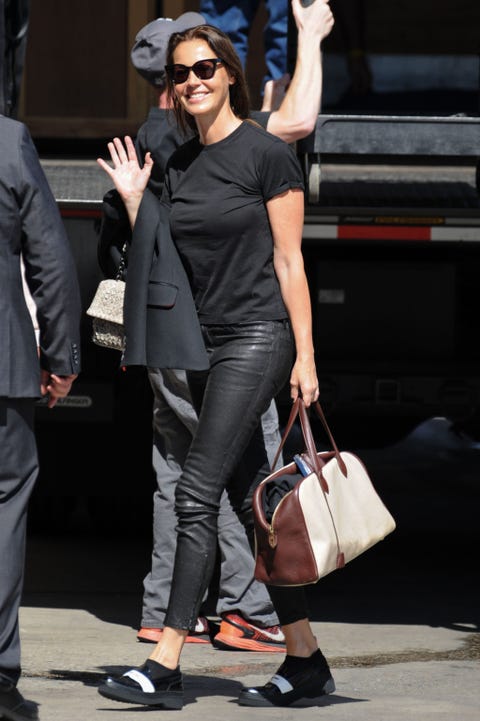 Connie Nielsen
No wonder she got the part of Wonder Woman's mom.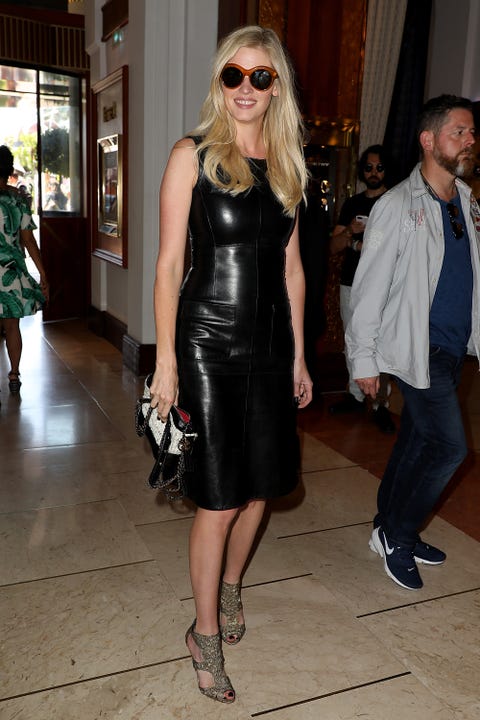 Lara Stone
No wonder she's a supermodel.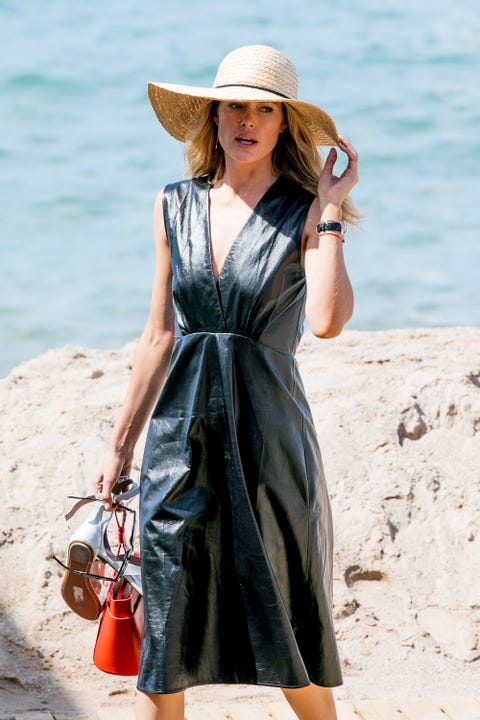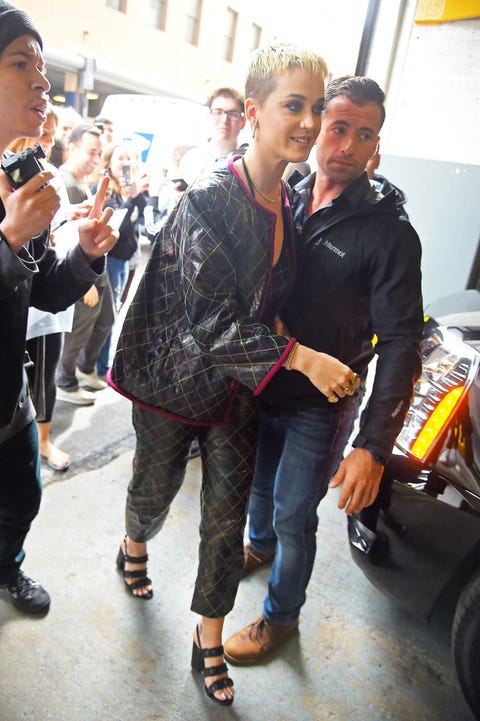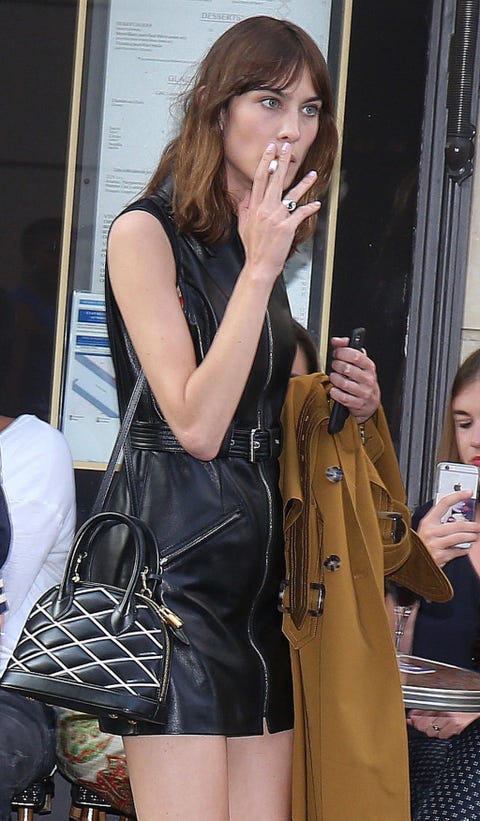 Priyanka Chopra
Ralph Lauren thoughtfully put in a keyhole for some air, so there's that.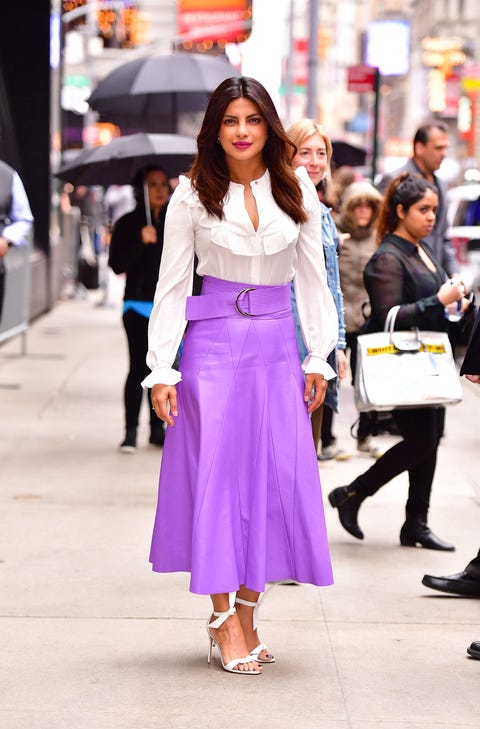 Priyanka Chopra
And this is such a pretty color, we'd do it too.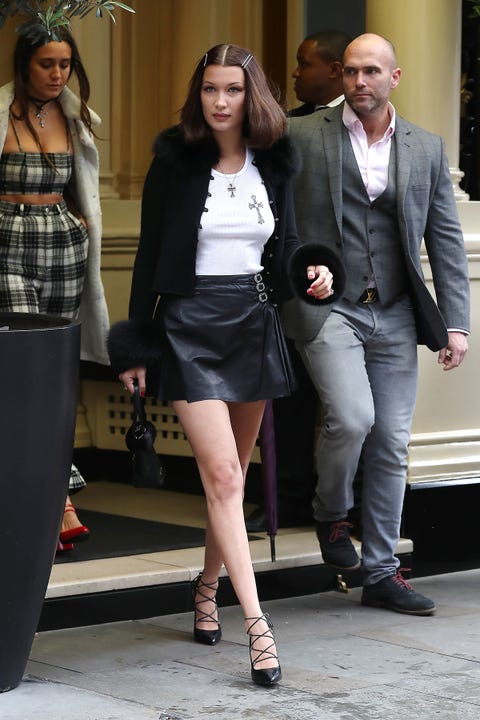 Bella Hadid
But who hasn't been mislead by a leather mini only to find rivulets of sweat streaming down her thighs?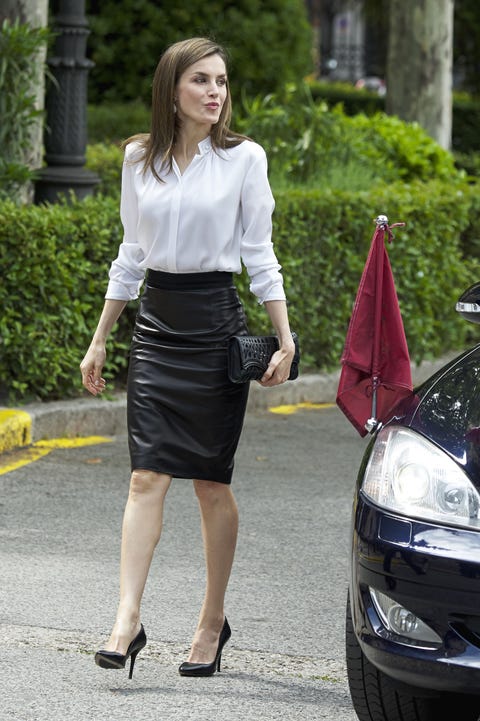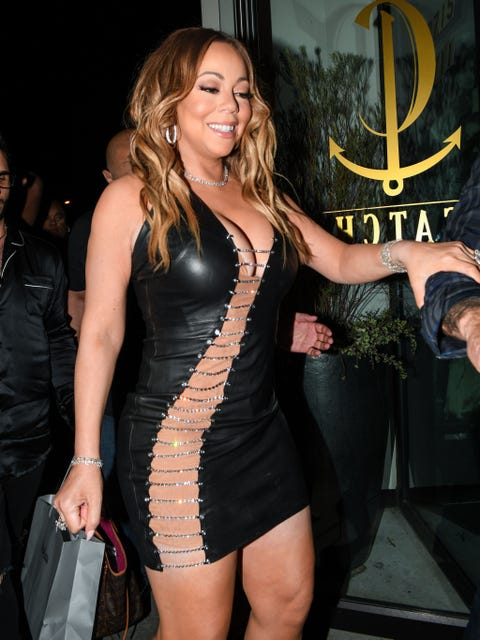 Mariah Carey
Illusion netting is just that—not an actual opening to relieve your skin from its cowhide prison.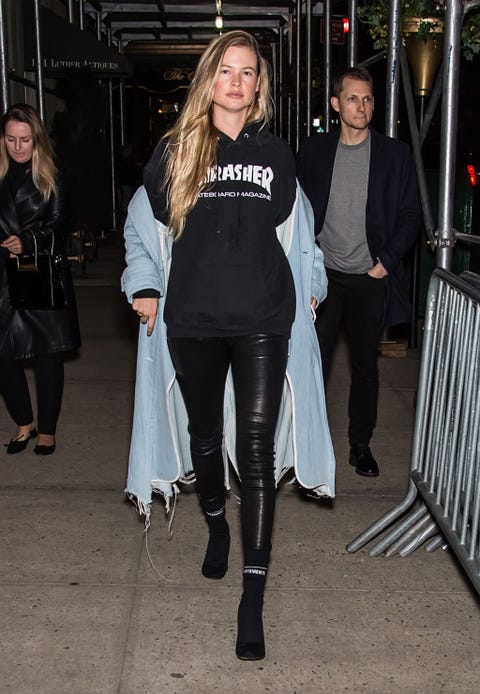 This content is created and maintained by a third party, and imported onto this page to help users provide their email addresses. You may be able to find more information about this and similar content at piano.io