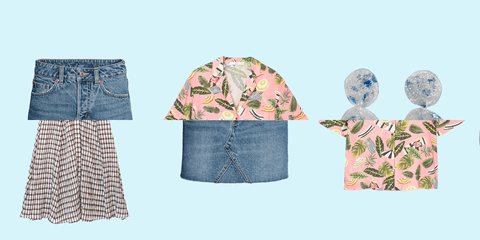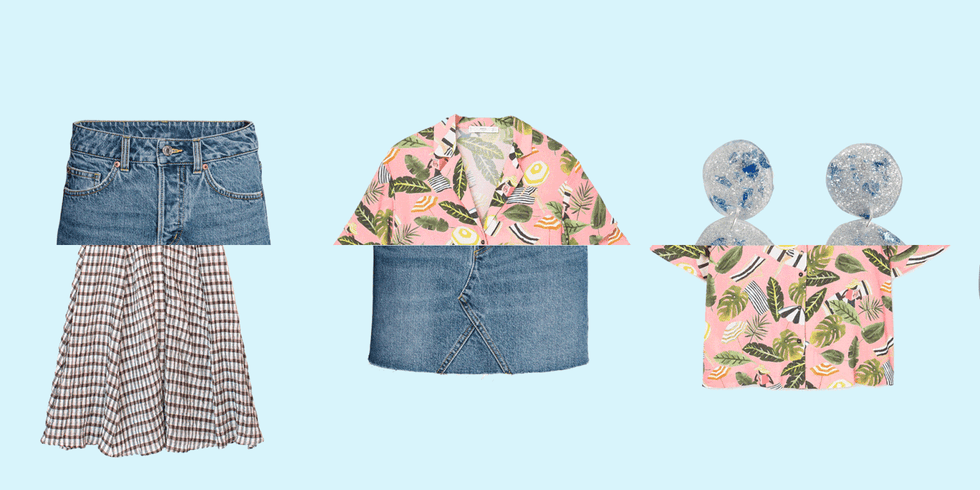 The usual summer sartorial program: a handful of dresses on endless loop. The upgrade: still having fun with fashion without introducing *that* many more variables to the equation. Ahead, the six protagonists of your wardrobe this season, with pairing suggestions.
1
The Bodysuit (or One-Piece Swimsuit)
Yes, adds 30 seconds to your potty-going time, but consider how it shaves 30 seconds off your tucking-in-your-shirt-for-a-sleeker-silhouette time. Now imagine these solo at the beach, with cutoffs for getting food near the beach, and under a wrap skirt for dirty dancing that'll get you slut-shamed à la BB in the evenings.
1. Alix, $225; net-a-porter.com. 2. & Other Stories, $55; stories.com. 3. Ward Whillas, $325; wardwhillas.com.
They are, after all, Jeanne Damas' top fashion tip, haha. But really—what don't they go with? Not too naked with a short hemline thanks to the ankle ties, not too un-walkable that you couldn't wear a flatter pair all day at a festival. Equally great on the pavement and the sand, with dresses and jeans, even though you might think that's a lot of congestion around the ankle—nope, wrong.
1. Castañer, $160; net-a-porter.com. 2. Andre Assous, $169; andreassous.com. 3. Soludos, $55; soludos.com.
Because jeans are for the Lyfts-everywhere class. Choose one that's not too snug (to avoid chafing), and wear with everything, including every single other item on this list.
1. H&M, $25; hm.com. 2. Aritzia, $60; aritzia.com. 3. Frame, $345; net-a-porter.com.
But especially this one, when unbuttoned to the waist so the lengths flap theatrically. Put shorts under there too, or even another dress. Also works as outerwear, when your camo jacket or kimono gets too heavy.
1. Nikki Chasin, $550; nikkichasin.com. 2. Sleeper, $250; the-sleeper.com. 3. Zara, $50; zara.com.
This is a trend for dudes too, but anything they can do, etc., etc. Wear open as a swim coverup, knotted at the waist, with sequins for a Prada allusion.
1. Rails, $138; railsclothing.com. 2. Mango, $50; shopmango.com. 3. Beams, $365; mrporter.com.
Again, plays real well with all of the above. But solo, too, with just some saltwater-slicked hair and a nose bridge just this side of burnished.
1. J.Crew, $20; jcrew.com. 2. Silhouette, $340; modaoperandi.com. 3. Mars, $85, marsonline.com.