10 Affordable Fall Dresses to Get You Even More Amped for the Season
[Reconstitutes self from pool of sweat.]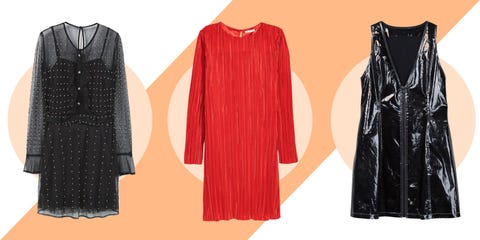 Courtesy, design by Monica Park
Are we human or are we blob? Can't really tell anymore, given that the average body wasn't really made to withstand three months of day-drinking outside in 90-degree-plus heat. But now that our thinking turns to day-drinking in cooler weather but it's darker because of the tilt of the earth's axis, that calls for a costume change too. Here, shop 10 fall dresses a bit more substantial than the linen smocks you've been living in since June.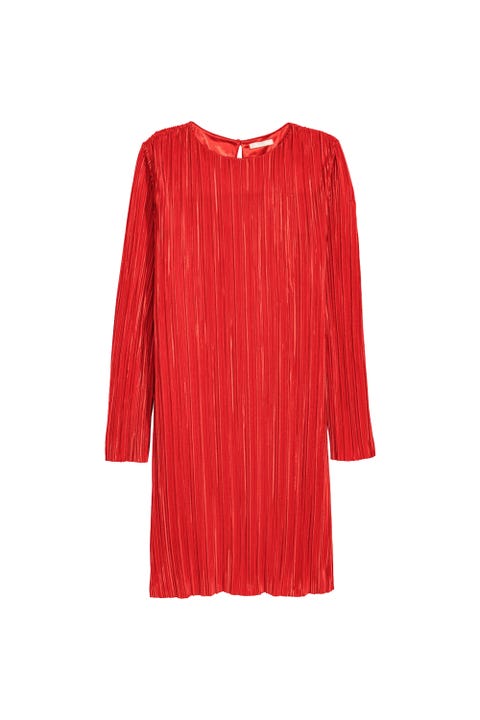 The same yuba-textured fabric as those pants everybody was wearing this summer, but a dress in an ace color.
H&M, $25
BUY IT: hm.com.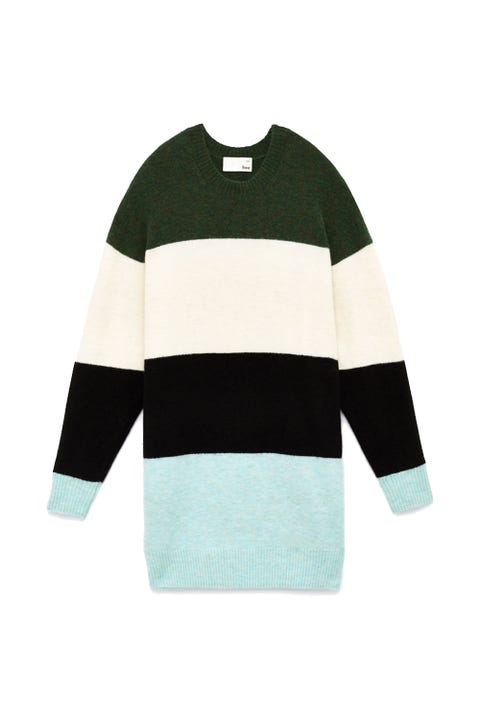 The rugby shirt is baaack. If you're still traumatized by the Blues Clues people just REPLACING Steve with some rando, here's a gentler, cozier sweater dress with the same stripey vibe. There, there.
Aritzia, $150
BUY IT: aritzia.com.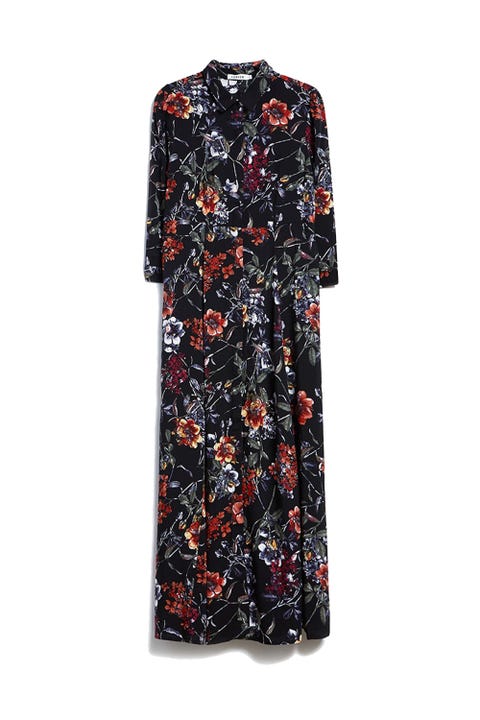 Muumuus are a state of mind. (Except this one's got a shirt collar and enough of a waist to make it a member of the Real Clothes Club.)
Farrow, $88
BUY IT: needsupply.com.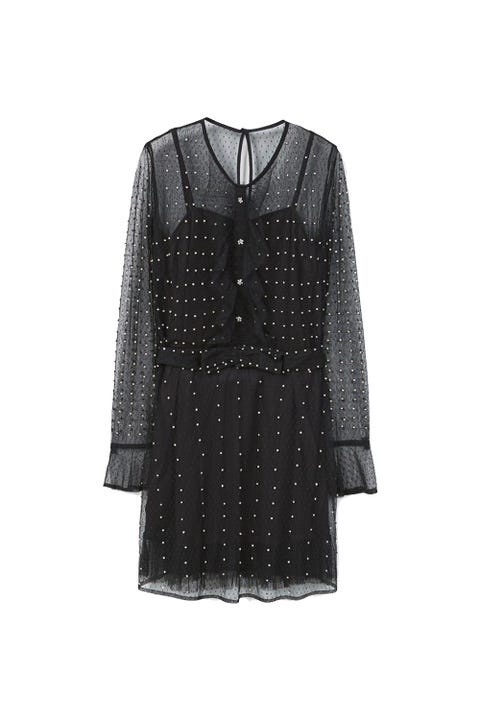 Start planning Instagram shots of the sunlight filtering through the sheer sleeve and hitting one of the rhinestones to make a rainbow, LOL.
Mango, $120
BUY IT: shop.mango.com.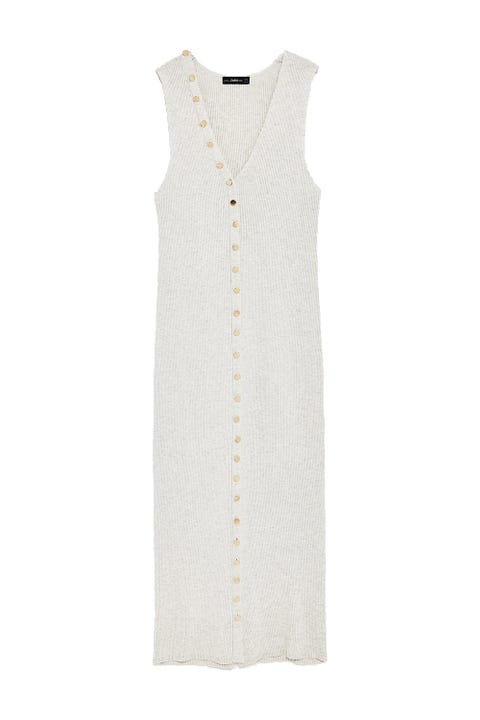 Because the buttons actually work, this is your all-year MVP. Layer with a turtleneck, unbutton to waist height and wear over trousers.
Zara, $40
BUY IT: zara.com.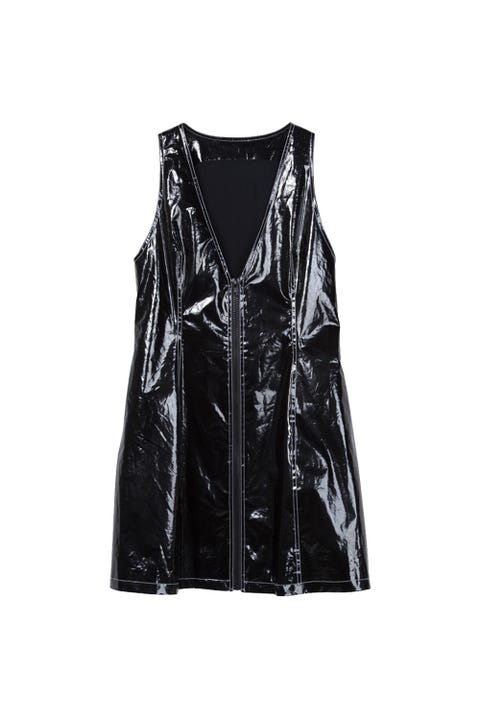 The PVC thing won't die, so get yourself a swingy dress that naughtily zips all the way down.
Front Row Shop, $95
BUY IT: frontrowshop.com.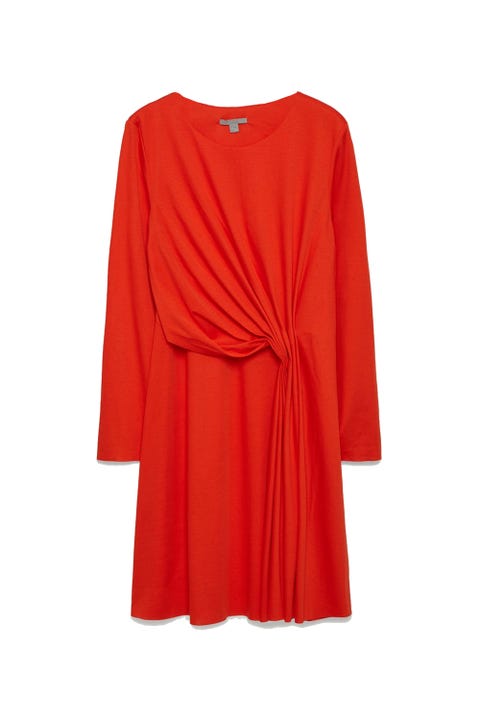 Summer work style vibe: One millimeter away from an HR violation. Fall vibe: Ready for the C-suite in draped jersey.
COS, $99
BUY IT: cosstores.com.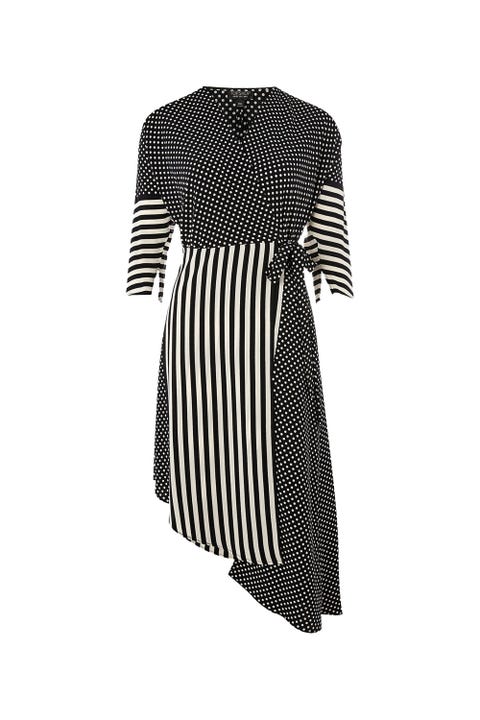 Another solid work option you'll wear seven times a month at least, because what's easier than a shirtdress?
Topshop, $100
BUY IT: topshop.com.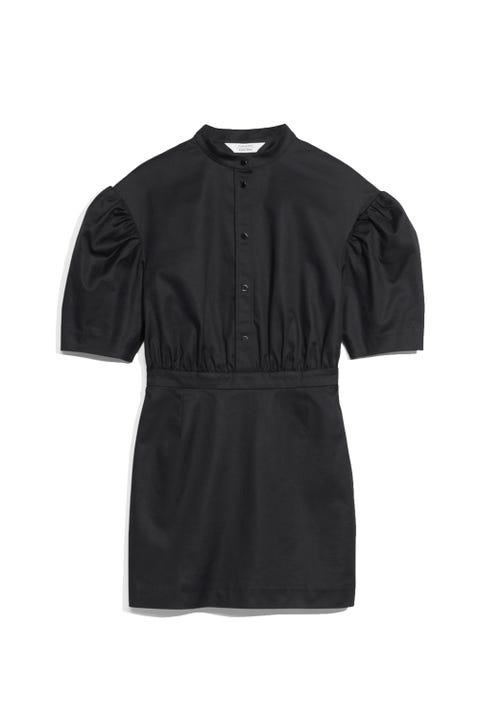 There's something so '80s about the big shoulders and small skirt, but these days, the same silhouette has more of a Jacquemus, rolling-in-the-grass vibe. Keep it going in black, with some heavy-soled boots.
& Other Stories, $95
BUY IT: stories.com.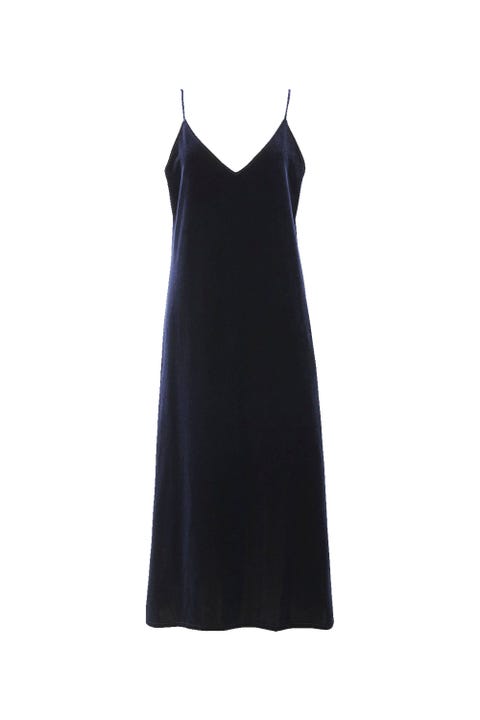 Vive le slip dress. If you're in the market for a new one—and who isn't, when it's 20 BUCKS—this guy comes in a plush fabric and multiple colors.
Uniqlo, $20
BUY IT: uniqlo.com.
This content is created and maintained by a third party, and imported onto this page to help users provide their email addresses. You may be able to find more information about this and similar content at piano.io