How to Dress for Summer's 5 Most Popular Parties
What to wear to the season's most fun fetes!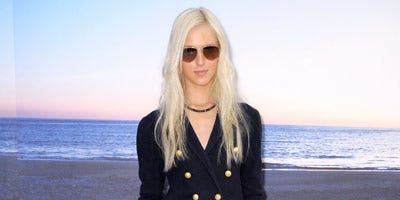 And you thought planning the buffet was the hardest part! When it comes to the season's most fun fetes, try this perspiration-free plan for cool clothing options on scorching-hot nights.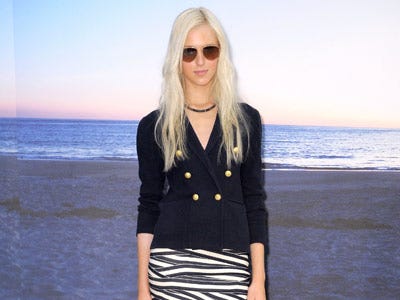 Lobster Boil
Plastic bibs are for amateurs. A cropped-sleeve navy blazer lets you get crack-happy with the crustaceans, while the dark color masks any evidence of your butter-dipped feast. Cheeky nautical stripes wrapped bandage-style around the bottom half smooth out any landlubber. Ahoy!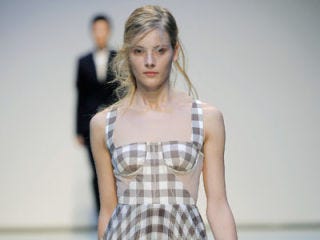 Lakeside Picnic
Remember when every picnic came complete with a gingham-checked blanket? Yeah, we don't either. Bring the American pastoral vibe to your afternoon spread by donning an innocent nostalgia-print frock. A loose bottom half nixes any LiLo-like panty flashes so you're sitting pretty. In a look this sweet, ants aren't the only thing you'll attract.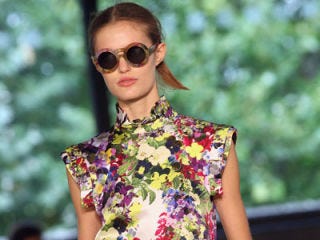 Chris Jackson/Getty Images
Garden Luncheon
With the hydrangea in full bloom, you can't beat the beauty of Mother Nature, so you may as well join her. Make like a bouquet and intoxicate guests with peonies, pansies, and begonias printed on delicate silk. Add a modern spin with a pair of voluminous short-shorts that will keep the focus on your stems — and away from the pollen count.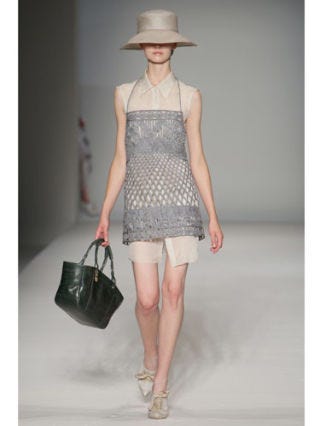 In Your Own Backyard
Hostessing is a dirty job. Between refreshing drinks and serving your famous apple pie à la mode, you may as well hide behind an apron all day. Instead, make the most of it. Trade in Dad's old "Kiss the Cook" number for an intricate woven overlay that is more world-class beauty, less Betty Crocker.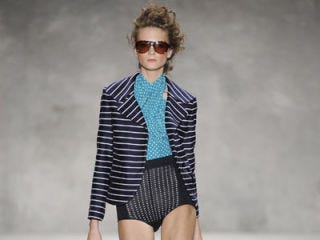 Poolside Cocktails
Your bathing suit cost as much as your winter coat, which means you've got some serious wearing to do to get your money's worth. Drop trou, slip into heels, and rock a pair of bathing-suit boy shorts like you're the new (naughtier) Esther Williams. Added bonus: Drinking from a martini glass is less treacherous without pants to spill on.
This content is created and maintained by a third party, and imported onto this page to help users provide their email addresses. You may be able to find more information about this and similar content at piano.io