Editors handpick every product that we feature. We may earn commission from the links on this page.
The Best Vegan Wines Out There
Grab a bottle opener and get drinking.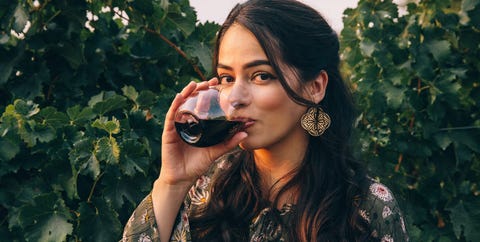 Finding vegan food you can actually enjoy can be a challenge. Luckily, you have nothing to fear when it comes to whether or not you should drink wine. Not only are there so many vegan wine options available on the market right now, so many of them are actually affordable and easy to find. Plus, there are tons of resources that search for the best vegan-friendly alcohol alternatives.
Luckily, there is help out there. Sites like Barnivore have an encyclopedic knowledge of which spirits, beers, and wines are suitable for vegan eaters—and drinkers. All you have to do is search the name of your preferred drink and it will let you know, clear as day, whether or not you can drink it, no hassle required. From reds to whites to even a few roses, there are plenty to choose from, and so many are readily available at your local grocery store. It lets you know the year that the site certified it vegan, who they spoke with at the company, and when those conversations occurred. In most cases, it even supplies information about how to contact the vineyard or brand if you want further clarification. Below, we've rounded up our favorite vegan wines for you to sip on right now. Grab a corkscrew and say goodbye to scanning endless ingredient lists — we've got you covered.
This content is created and maintained by a third party, and imported onto this page to help users provide their email addresses. You may be able to find more information about this and similar content at piano.io