Is Your Vagina High-Maintenance?
Real women reveal what they do to take care of their lady business.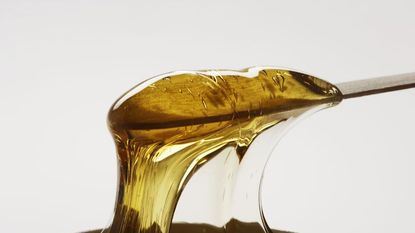 (Image credit: Getty Images)
"For years I went in for regular waxes, mostly for personal-hygiene preferences, but once I started getting lazy, I kind of liked having it back. My boyfriend doesn't care, so I reserve Brazilians for vacations or special occasions." —Kate, 33, doctor, Portland, Oregon
"I get it all waxed off once a month. Even after doing this for a while, I still find it incredibly embarrassing to hold my cheeks open, but I suffer through it because it makes me feel so clean." —Sarah, 24, PR account executive, NYC
"I have dyed the hair hot pink before and vajazzled myself several times. Last Valentine's Day, I did my boyfriend's initials right above the landing strip." —Jen, 34, aesthetician, Ventura, California
"I've been shaving it all off since age 14, and now I wax it on my own with the help of red wine and some other natural substances." —Jill, 23, bartender, Seattle
"I gave up the coifed look, along with the ingrown hairs, redness, and pain. Now I keep it looking nice just by shaving the bikini line." —Vanessa, 41, professor, Des Moines, Iowa
Continue the vagina conversation:

The Current State of The Vagina

6 Vagina Accessories to Splurge On

Is Vaginal "Rejuvenation" Worth It?

Which Pubic Hairstyle Is Right For You?
Celebrity news, beauty, fashion advice, and fascinating features, delivered straight to your inbox!