The Best Kitchen Deals in Amazon's Early Access Prime Day Sale
Baking on a budget.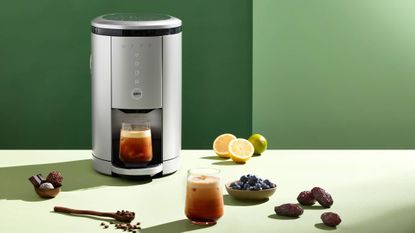 (Image credit: Spinn)
As the weather begins to grow colder, I start spending more and more time in my apartment, escaping the cold by cuddling into blankets and pillows in my cozy studio. I also start spending more time in the kitchen, propelled into nesting and cooking mode not only by all this time spent indoors, but also by the heat that cooking and baking generate.
Kitchen appliances and tools, however, are among the most expensive home gadgets one can buy. For this reason, I love turning to sites like Amazon for the best deals I can get. Enter the Amazon Prime Day Early Access Sale, and I'm in my glory. Items across the site are going on sale for up to 20 percent off, and kitchenware is one of the categories with the most generous, game-changing price slashes. Scroll on for the kitchen items that are already taking up space in my cart this prime event. And if you're looking to take advantage of this huge sale for all your buying needs, check out all of our favorite Prime Early Access Deals.
Amazon's Kitchen Deals, By Category
The Best Kitchen Deals on Amazon
Gabrielle Ulubay is an E-Commerce Writer at Marie Claire and writes about all things fashion and beauty. She's also written about politics, gender, and sex for publications like Bustle, HuffPost Personal, and The New York Times. As a film school graduate, she loves all things media and can be found making art when she's not busy writing.