Editors handpick every product that we feature. We may earn commission from the links on this page.
14 Desk Organization Ideas You Can Actually Use
You'll have a Pinterest-worthy workspace in no time.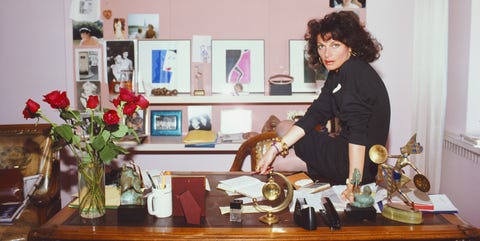 Far too often, we find ourselves looking through Pinterest or Tumblr for the perfect setup to be our most productive selves in...but after endless scrolls, nothing seems to fit. But when you work from home, having a desk—scratch that, having an *rganized desk—is the difference between going down a two-hour TikTok hole to being able to sign off from your workday early. We all want that Pottery Barn Teen catalog-worthy workspace we strived for as a 14-year-old, so how do you get it? Well, my little buzzy worker bee friends, behold the world of desk organization. Having an organized desk makes your place of work go from a shady motel to the Ritz-Carlton in a no time. Instead of wasting your time with heavily edited photos of the desks of your dreams, I sought out real people's desks from Instagram who made it happen. And by made it happen, I mean Marie Kondo-d their workspace into something dreams are made of! Ahead, here are 14 ideas for making your next couple of months, weeks, days of working at home more efficient than they've ever been.
This content is created and maintained by a third party, and imported onto this page to help users provide their email addresses. You may be able to find more information about this and similar content at piano.io