People Think Melania Trump's State of the Union Pantsuit Was a Tribute to Hillary Clinton
"A clear dig at Trump."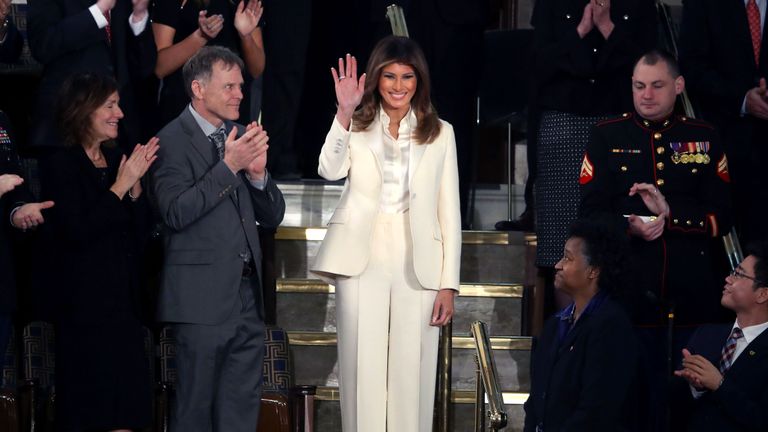 (Image credit: Getty Images)
Melania Trump showed up to the State of the Union a) separately from her husband, and b) wearing a white Dior pantsuit, reminiscent of the one Hillary Clinton wore when she accepted the democratic presidential nomination.
There were many sartorial statements during Trump's address (some female politicians wore black in solidarity with the #MeToo movement and many African American politicians were seen wearing Kente cloth scarves in protest of Trump), and Twitter is convinced Melania was making a statement of her own by dressing like Clinton.
This all sounds great, but chances are Melania was just wearing a pantsuit. Or she was trolling her husband and is a problematic living legend, either way.
Mehera Bonner is a news writer who focuses on celebrities and royals.