The Best Feminist Wins of the 2018 Midterm Elections
The results of the 2018 midterm elections on Tuesday saw a number of dynamic women take Congress by storm, and if we didn't see the fabled "blue wave," we did see strong and steady progress.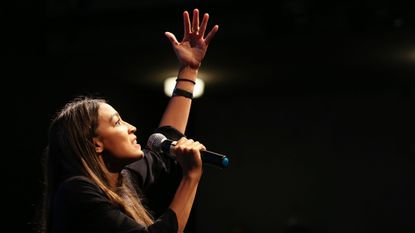 (Image credit: Getty Images)
Alexandra Ocasio-CortezAyanna PressleyGretchen WhitmerHeidi HeitkampSharice DavidsRashida TlaibSylvia GarciaAbby FinkenauerIlhan OmarDeb HaalandTeri JohnstonLauren UnderwoodVeronica EscobarSusan WildLeticia James
Don't call it a comeback—but do call it a night full of women-driven victories. The results of the 2018 midterm elections on Tuesday saw a number of dynamic women take Congress by storm, and if we didn't see the fabled "blue wave," we did see strong and steady progress. From Ilhan Omar in Minnesota to Alexandra Ocasio-Cortez in New York and Ayanna Pressley in Massachusetts, dozens of card-carrying members of the "resistance" against President Trump were elected to the only body capable of suppressing him: Congress.

It's a victory two years in the making—and even if it isn't the blue-sweep victory some Democrats had hoped for (Beto!), make no mistake that this is a victory. If projections hold and Democrats take control of the House, Republicans no longer have the upper hand over the entire federal government. It's a far cry from Democrats taking control of both chambers, yes, but it's also light years away from the position Democrats had been in prior to Election Day.
Then there are the women who sought victory in the wake of Trump's election and finally earned it on Tuesday night—the 70-plus women who have already inched the country forward, making it a more diverse, more feminist, more heroic place to live. Like...
Alexandra Ocasio-Cortez
One of the brightest Democratic stars of this election cycle, Ocasio-Cortez handily defeated Republican opponent Anthony Pappas in New York with more than 75 percent of the vote. This makes Ocasio-Cortez, a Latina, the youngest woman to serve in Congress. Ever.
Ayanna Pressley
Pressley took more than half the vote in Massachusetts' 7th congressional district following her "Change Can't Wait" campaign, making her the first black women to ever represent Massachusetts in Congress.
Gretchen Whitmer
Whitmer is now the governor-elect of Michigan. She defeated Republican opponent Bill Schuette, a Trump-endorsed, fiercely anti-abortion candidate who posed cheerfully with firefighters in front of a burning fire last week. This is great news, is what I'm getting at.
Heidi Heitkamp
North Dakota incumbent Heitkamp didn't keep her seat, but I'm going to call this a moral victory. Hear me out: Heitkamp famously voted "no" against Brett Kavanaugh, which contributed to her loss. "That @SenatorHeitkamp knew voting no on Kavanaugh would seal her political fate and did it anyway makes her a hero in my book," wrote author Jessica Knoll on Twitter.
Sharice Davids
Davids breaks new ground in Congress twice over, becoming both Kansas' first gay representative in Congress and one of the first two Native American women to ever serve in Congress. For the latter, she joins Deb Haaland, who won a House seat in New Mexico Tuesday.
Rashida Tlaib
Tlaib is often mentioned in the same breath as fellow winner Ilhan Omar, both being Muslim women who were successfully elected to Congress Tuesday, but Tlaib is a winner in her own right. Once arrested for protesting a Trump rally, Tlaib claimed a congressional seat in Michigan as her own, defeating opponent Sam Johnson by a wide berth (91 percent of the vote, as of this writing).
Sylvia Garcia
In spite of its considerable Hispanic population, Texas has actually never been represented by a Hispanic woman at the federal level. Until now. Sylvia Garcia will be the first, along with Veronica Escobar, a fellow Texas Latina; both were elected to the House on Tuesday.
Abby Finkenauer
Finkenauer's victory is meaningful because it flips a district that Trump won by several percentage points in 2016: Iowa's 1st district. She beats incumbent Rob Blum.
Ilhan Omar
Omar is not only one of the first Muslim women to ever serve in Congress, but the very first Somali American woman to do so. A former refugee from Somalia, Omar beat her opponent by a mile in the solidly blue district.
Deb Haaland
Haaland made history Tuesday by winning her House race and becoming one of the first two Native American women to ever serve in Congress, along with Davids.

RELATED STORY
Teri Johnston
Florida has its first openly gay female mayor in Johnston, who on Tuesday beat her opponent, Margaret Romero, to become Key West's newest mayor.
Lauren Underwood
Underwood successfully flipped a longtime Republican district in Illinois on Tuesday night, defeating the four-time incumbent (and Trump endorsee) Randy Hultgren.
Veronica Escobar
A former judge in El Paso, Escober joins Garcia to become one of the two first-ever Latinas to represent Texas in Congress. Escobar took the seat vacated by Beto O'Rourke when he ran for Senate.
Susan Wild
Until Tuesday, Pennsylvania's entire slate of congressional representatives were male. Wild becomes the first woman to join their ranks as a congresswoman in the state's seventh district.
Leticia James
The New York attorney general's office is well-known for its opposition to President Trump, and James was voted in in a landslide Tuesday on her promise to continue rejecting the president's proposals. "He should know that we here in New York—and I, in particular—we are not scared of you," James said in her victory speech.
From explainers to essays, cheat sheets to candidate analysis, we're breaking down exactly what you need to know about this year's midterms. Visit Marie Claire's Midterms Guide for more.
RELATED STORIES
Celebrity news, beauty, fashion advice, and fascinating features, delivered straight to your inbox!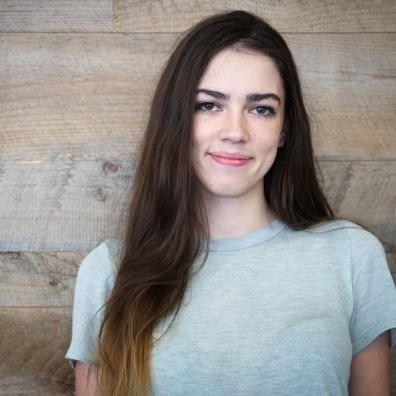 Jenny is the Digital Director at Marie Claire. Originally from London, she moved to New York in 2012 to attend the Columbia Graduate School of Journalism and never left. Prior to Marie Claire, she spent five years at Bustle building out its news and politics coverage. She loves, in order: her dog, goldfish crackers, and arguing about why umbrellas are fundamentally useless. Her first novel, EVERYONE WHO CAN FORGIVE ME IS DEAD, will be published by Minotaur Books on February 6, 2024.