Civil Rights, Climate Change, and Healthcare Were All Scrubbed from the White House Website
Now what?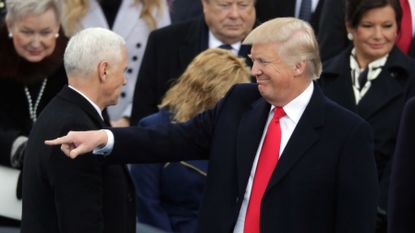 (Image credit: Chip Somodevilla)
Donald Trump (opens in new tab) was just sworn in as the 45th President of the United States.
As part of the presidential transition, Trump's team has assumed control of WhiteHouse.gov. So although Trump has only officially been President for a few hours, he now has the liberty to make a few changes. Before today, the "Issues" tab of the website had a section devoted to climate change. That section is completely gone with the website revamp, along with any mention of climate change whatsoever.
It seems as though Trump's new climate change plan is to simply act like it's not there until it goes away!
In the meantime, he'll concentrate on dismantling environmental safeguards:
This is a frightening reality for all of us air-breathers and water-drinkers.
Elsewhere on the site, it looks like they're not quite ready to accept applications to work in the White House.
White House jobs website isn't quite ready yet https://t.co/9ztJauuyquJanuary 20, 2017
See more
This might not be helpful given the current state of Trump's recruitment drive.
Information on the Affordable Care Act stuff has also been removed from the site.
The Civil Rights section is also missing:
Not to belabor the point ... but civil rights section of the WH website, also gone https://t.co/20zIOymMAQJanuary 20, 2017
See more
And the LGBT section:
Here's what Americans can count on, at the moment:
Follow Marie Claire on Facebook (opens in new tab) for the latest celeb news, beauty tips, fascinating reads, livestream video, and more.