Unforgettable Quotes by Marsha P. Johnson
Her message and legacy are still critically important.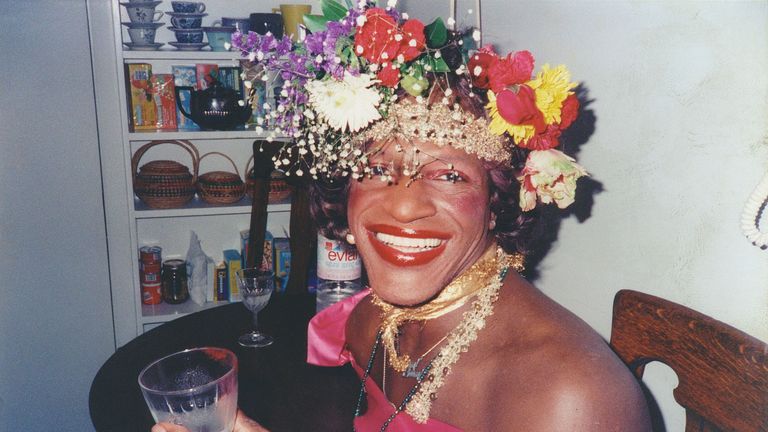 (Image credit: Netflix)
Marsha P. Johnson was and is a woman impossible to forget. She was an activist, a sex worker, a drag performer, and even a model for Andy Warhol. She was at the forefront of pivotal moments in modern history. She established one of the country's first safe spaces for transgender and homeless youth, Street Transvestite Action Revolutionaries (STAR). She tirelessly advocated on behalf of sex workers, prisoners, and people with HIV/AIDS.
It's also said Johnson threw "the shot glass heard around the world," which signified the beginning of the Stonewall riots in 1969. But Johnson remembers it differently. In an interview with Out, Johnson said the riots had started before she even arrived: "I was uptown, and I didn't get downtown until about two o'clock. When I got downtown, the place was already on fire, and there was a raid already. The riots had already started."
Johnson died in 1992. Her body was recovered in the Hudson River, and her death was ruled a suicide. Authorities later reclassified the cause, ruling it drowning from undetermined causes. The case remains open, according to The New York Times. Her mysterious death is a reminder of the ongoing violence black and transgender people face in this country.
To celebrate Pride month and to honor the current protests in our country, here are nine of Marsha P. Johnson's most timeless quotes. A heads up: some of the fan-made artwork is available for purchase and goes towards a good cause.
"I was no one, nobody, from Nowheresville, until I became a drag queen."
"History isn't something you look back at and say it was inevitable, it happens because people make decisions that are sometimes very impulsive and of the moment, but those moments are cumulative realities."
"I may be crazy, but that don't make me wrong."
"We want to see all gay people have a chance at equal rights, as straight people in America. We believe in picking up a gun, and starting a revolutionary if necessary."
"You never completely have your rights, one person, until you all have your rights."
"As long as my people don't have their rights across America, there's no reason for celebration."
"How many years has it taken people to realize that we are all brothers and sisters and human beings in the human race?"
If you would like to learn more about Johnson, we recommend Netflix's documentary 'The Death and Life of Marsha P. Johnson.'
Article Correction: It was previously stated that Johnson said the quote,"No pride for some of us without liberation for all of us." That quote was actually from the artist Micah Bazant's poster of Johnson from 2013. We apologize for the error.
Black Lives Matter
Bianca Rodriguez is the Commerce Editor/Writer at Hearst Magazines Digital Media, where she covers fashion, beauty, home, and more. She likes long walks through shopping malls, a good book, and thinks a closet without platform sneakers is a travesty.