Lorena Bobbitt Redux?
Another wife allegedly cuts off her husband's member.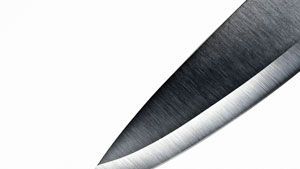 (Image credit: Stone/Getty Images)
Back in 1993, a 24-year old woman name Lorena Bobbitt became a household name in America when she cut off her husband John Wayne Bobbitt's penis while he slept and then tossed it out her car window onto the side of the road. Men and women were appalled and fascinated by the case and the ensuing trial (where Lorena was found not guilty by reason of insanity.)
Sounds like there might be a replacement for all those Bobbitt jokes all these years later. A California woman, Catherine Klieu Becker, is currently in jail for allegedly drugging her husband and cutting off his penis while he slept (and was tied to the bed), according to CNN and KTLA. Catherine allegedly took things one step further than Lorena and tossed the penis into the garbage disposal and turned it on. YIKES! No surgical reattachment for this guy.
The couple was going through a divorce but at the time no other details on possible motive have been released. Obviously, this lady was angry (allegedly). What pushes someone so far as to cut off a human body part and put it into a garbage disposal? That's some pretty next level stuff.
As the case unfolds, I'm sure we'll learn many more details (both true and false) and make many jokes along the way, if only to ease our discomfort in talking about the violent act itself. Because for now it seems that "Becker is the new Bobbitt."
Celebrity news, beauty, fashion advice, and fascinating features, delivered straight to your inbox!