This Man Was Reportedly Kicked Off a Plane Today for Speaking Arabic to His Mom
Delta says it's conducting an investigation to figure out what happened.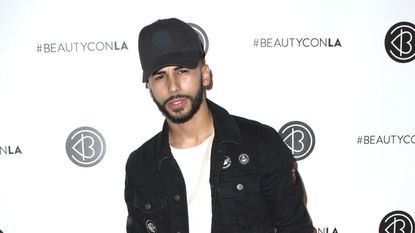 (Image credit: Getty Images)
Update, 12:36 p.m.: Saleh and Albaher released an updated video sharing additional footage from yesterday's incident. Albaher revealed that he was the one speaking Arabic that riled up twenty passengers on the Delta flight and it was Saleh who stuck up for him since he froze up from shock. The pair also fired back at those who claimed that this was a prank.
"And all these news channels are trying to use Adam's face. Like he's the face of the whole drama thing, which is my own...which I caused," Albaher started. "This whole problem was me getting kicked off and Adam like was just there with me...And they try to use his pass against him like 'oh it's a prank' and stuff like that. This is my cause. I dare you guys try to use my pass against me. Cause you won't be able to find anything."
Update, 11:40 a.m.: Though some people doubted Saleh's story given his history of YouTube pranks, his team says the incident is by no means a hoax. His manager told BuzzFeed News (opens in new tab) that this is "as real as it gets." "He's upset with the fact it's happened to him," the spokesperson said. "He's in tears. We dress like them, we think we are like them. It's just a different skin color." Saleh tweeted that he will be visiting a lawyer once he lands in New York.
UPDATE: were taking off right now and heading to our lawyer once in NYC. Any inquiries email: info@adamsalehworldwide.comDecember 21, 2016
See more
Thank you all so much for your support!! I appreciate every single one of you!!! Will talk when I land! Love xxDecember 21, 2016
See more
Original post: Adam Saleh, who has 2.2 million followers on just one of his YouTube pages, often posts videos involving pranks and funny moments with his family. But his latest social media moment is far more serious. Saleh posted on Twitter Wednesday morning that he had been kicked off a plane, apparently because he was speaking Arabic.
The Guardian (opens in new tab) reports that the 22-year-old was on a Delta Airlines flight from London to New York with fellow YouTuber Slim Albaher when the two of them were escorted off the plane. Saleh said he had been speaking with his mother prior to getting kicked off, and that flight attendants had told them they were being "too loud" and asked to speak to them outside the plane. But Saleh said the incident started when they were speaking Arabic (to each other, and also—as Saleh points out—in a phone call to his mom before takeoff).
We got kicked out of a @Delta airplane because I spoke Arabic to my mom on the phone and with my friend slim... WTFFFFFFFF please spread pic.twitter.com/P5dQCE0qosDecember 21, 2016
See more
"We're getting kicked out because we spoke a different language," he said. "This is 2016." In the video he posted, passengers in the back of the plane sarcastically yelled "Bye!" and waved at him. "Six white people against us bearded men," Saleh said. After being escorted off the plane, Saleh kept posting to Twitter and Periscope, saying they had to speak to police and get security checked a second time. Eventually, they got on a different airline to head to New York City.
"All the racist people in there, they were like 'we feel uncomfortable' but because there were like 20 of those racist people, the captain came and he kicked us out," Saleh said in another video. "I'm not letting this slide. They were screaming at us like we were terrorists."
According to The Huffington Post (opens in new tab), Saleh was born in New York to Yemeni parents, and once recorded a rap song to encourage Muslim teens to stay away from extremist beliefs. He brands himself as a "professional idiot" and recently made headlines for a hoax video (opens in new tab) in which he claimed to put himself into a suitcase to fly from Melbourne to Sydney. So it's easy to take what Saleh says as potentially a stunt, but it's highly unlikely Delta is playing along with a prank here.
Back in August, Delta landed at the center of controversy after kicking a Muslim couple off a flight (opens in new tab) because a flight crew member said she felt uncomfortable with them being there because the wife was wearing a head scarf and the husband was sweating. Saleh has now sparked the hashtag #BoycottDelta to protest his treatment by the airline.
Delta responded to Saleh's complaints with the following statement (opens in new tab):
Follow Marie Claire on F (opens in new tab)acebook (opens in new tab) for the latest celeb news, beauty tips, fascinating reads, livestream video, and more.
Megan Friedman is the former managing editor of the Newsroom at Hearst. She's worked at NBC and Time, and is a graduate of Northwestern's Medill School of Journalism.