Report Investigates the Disturbing Rate of Domestic Violence, Sexual Assault in Rural Alaska
Awful.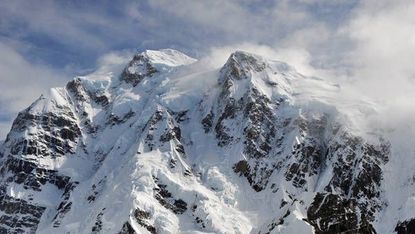 (Image credit: Getty)
Marie Claire Newsletter
Celebrity news, beauty, fashion advice, and fascinating features, delivered straight to your inbox!
Thank you for signing up to Marie Claire. You will receive a verification email shortly.
There was a problem. Please refresh the page and try again.
How can a town effectively protect its inhabitants when it takes law enforcement a plane and three days to reach the area? And when those who are arguably in the most danger happen to be women, and living in a state where the reported rape rate is highest in the United States? That's the topic of a new CNN Opinion story by columnist John D. Sutter, who set off to rural areas of Alaska to report on the disturbing violence against women in areas where no one is watching.
Sutter began working on the story for CNN's Change the List project, an initiative that seeks to highlight stories in the most underreported areas in the United States. The goal of the reporting is to raise awareness and bring change to areas that CNN describes as "forgotten" and considered at "the bottom of the list."
"There are many reasons Alaska's rates of violence against women are thought to be so high—from the long, dark winters to the culture of silence and the history of colonization," Sutter wrote. "But the most tangible reason is this: Much of Alaska is basically lawless."
State troopers respond to complaints and calls, but at best it can take a 45-minute plane ride for a law enforcement official to appear. Among other areas, Sutter reported that the village of Nunam Iqua suffers from all kinds of violence and disorganization, and the state is taking steps to put safety officers in the most remote of areas, though the plan has not yet been enacted. Residents told Sutter about the prevalence of guns in the area, and that most of the violence happens within family units.
FBI statistics show that Alaska has the highest rate of reported rape cases in the country, however with segments of the state population living without any protection of the law, it's disturbing to wonder how high the rate of unreported cases might just be.
Click over to Sutter's extensive report to learn more about the violence in Alaska
Celebrity news, beauty, fashion advice, and fascinating features, delivered straight to your inbox!