My Mom Took Over My Hinge Account—And This Is What Happened
I apologize to everyone she spoke to.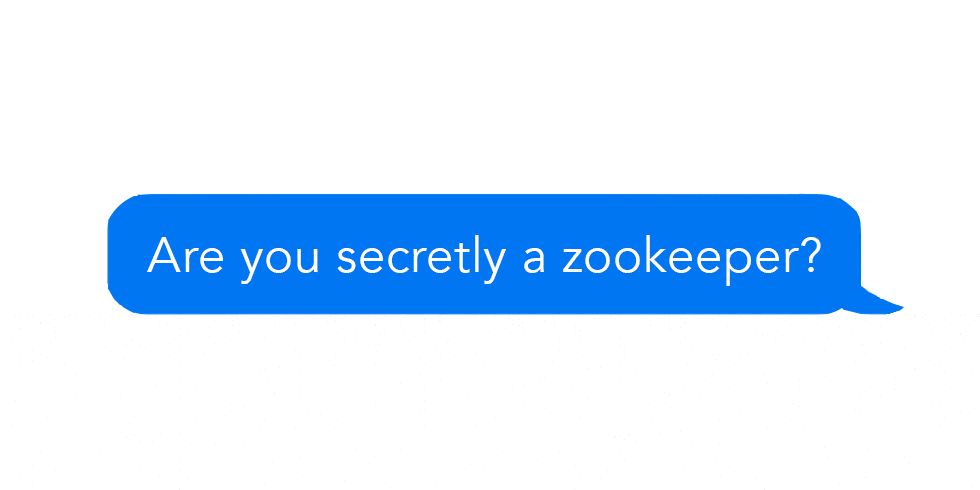 (Image credit: Betsy Farrell)
I am a hopeless romantic, but my ability to resist the suffocating grasp of dating apps is minimal at best. They're like Kendall Jenner-inspired chokers: claustrophobic but so worth it right?
In light of my unrealistic romantic hopes (will I meet The One at a Mets game?!) and my simultaneous desire to engage in the sport of dating like my peers, I decided to do a stereotypically millennial thing: I gave up. And then I forked over my Hinge account to my mom.
The idea came to me in a prophetic vision. At the beginning of summer, a friend of my mother's who I'll call Janie asked if I was "on the apps." She proceeded to rant about how, in the days of yore, everyone met their boyfriends or girlfriends on blind dates. Your mom would set you up with a guy she found cute and adequate and you'd go out and maybe eventually get married.
"That's kind of like the apps, you know," I told her. If you think about, it is: You don't really know the person before you meet. You see a photo of them, you maybe Facebook stalk a little, you find out you both like spicy margaritas and tacos, and you decide to go out to meet for the first time in a dimly lit bar.
And that's when it hit me. What if I let my mom use my dating apps to set me up on blind dates? I would give her complete control of my accounts and know little-to-nothing about the boys I was meeting until I actually met them.
There was, of course, one major flaw: no guy in their right mind would go on a date, more or less respond to a Hinge message, if they knew they were speaking to my mom. So I solved that problem easily: They simply wouldn't know they were speaking to my mom. If it seemed necessary or important to disclose the truth about my experiment, I would. If it didn't, I wouldn't.
(I would like to issue a disclaimer that this was not technically catfishing because I do exist and I was ready, willing, and able to date any guy that wanted to go out with me [or my mom???]. This was matchmaking. It was old-fashioned and classy and a little bit sketchy, but mostly fun.)
Early on in the experiment, I found out from a friend that I wasn't quite the first to think of the takeover. Last spring, Clay Skipper wrote a piece for GQ detailing his experience in having his mom take over his Tinder account in a similar fashion. Clay's piece is hilariously detailed and very well-written. The only thing, though, is that Clay's mom had the male advantage. Mom knowledge of "the game" is slim to none, and I knew the lack of fluency in gender norms and social cues would be more noticeable coming from a female account rather than a male's.
In other words, my mom would shock guys on the receiving end by texting first, by being honest, by waiting less than an hour to respond, and by putting periods at the ends of her sentences. It kind of felt like I was letting off a loose cannon, but a really awesome feminist loose cannon.
So off it went.
---
First Subject: Jesse
Mom's first conversation was with a guy named Jesse. "I have to wait a while before responding, right???" she asked me. She literally looked like a kid in line to see Santa Claus.
The first weird thing my mother did: ending her greeting with a "…"
The second weird thing my mother did: saying his name twice in the first two messages. We get it, Mom. His name is Jesse.
At this point, my mom was enjoying herself at our kitchen table (I watched from afar), eyes wide and hunched over her iPhone. She got so excited, in fact, that she read the above exchange out loud.
"A gown?" I asked her.
"I guess," she said. "Should I have asked about the gown?"
I think she was too distracted by his asking to "do an activity together," which she also was *very* excited about.
"He thinks we're fabulous!!!!!" —my mom
Third weird thing my mother did: use the word "peeps."
First awesome thing my mother did: let someone who is probably a really cool person down easy.
---
Mid-Experiment Observations
Mom had a couple of conversations that didn't go anywhere, mostly because she wasn't interested. She also claimed she didn't want to go on dates with a bunch of the guys she was messaging because "they weren't passionate enough about music." Quickly I learned that moms, or at least my mom, rely on what looks good on paper. For mine, this meant: if he went to a good school, was Jewish, over 5'8'', and looked pretty attractive, he was great. If his profile didn't mention that he liked music or traveling (or any of the above prerequisites), and none of them came up in conversation, he was a no. She didn't know how to judge more nuanced characteristics, like analyzing a guy not just for how attractive he was, but what kinds of photos and things he chose for his profile. (Multiple selfies are an almost immediate no; No bio? Next.)
"Mom, you can't be so quick to judge," I told her. "Otherwise you're never going to get a date."
"You just need to be with someone who's into music," she insisted. My dad is a musician and loyal follower of the Grateful Dead. We have a small studio in our basement, and my mom can play "Puff the Magic Dragon" on guitar. Clearly, she has priorities.
Another thing I quickly learned was that moms, no matter what, would always text like moms.
"Would love to call myself a writer…" What??????
Another instance of my mother telling men that I am a writer (and then asking someone if he is "secretly a zookeeper"):
Another:
"Hearst and me—perfect together!" Thanks, mom. I'm glad you love my job as much as I do. There's a chance that he now won't want to date me because, hey, who needs a boyfriend when a publishing company is your perfect match?
The only thing worse than a "dad joke" is a "mom joke," especially when it involves eggplant parm (????):
And one more "kickass" text, which speaks for itself:
---
First *Successful* Subject: Peter
Peter ended up being my first and only somewhat successful blind date. He asked "us" out in the above text, and I met him on Central Park South on the hottest day of the summer. He was cute and well dressed—khaki shorts, boat shoes, T-shirt. But he was boring. He had no edge. That aside, he looked good on paper. We didn't have anything to talk about, so I, an English major, spent the hour and a half asking him every possible question about the foreign land that is med school to pass the time. It ended up feeling more like an informational interview than a date, but I got tipsy off the rosé and learned a lot about the residency process. There is an upside to everything!
---
Surprise Sub-Plot
There came a point where I was intensely frustrated by the lack of dates my mom was successfully planning. I only gave her access to my Hinge—the idea of my mother on Bumble (or Tinder, oh lord) frightened me, and I, in all honestly, didn't want to completely give up the power to swipe on my own during the experiment. I'm actually glad I didn't, because in those few weeks I met someone I really, really like who fits most of the prereqs who I've been seeing ever since.
One night, in his apartment, Passionate About Music Dude told me he deleted Bumble. "I'm not trying to put pressure on you. Like, if you want to keep dating other people, that's totally cool with me, but I'm just not that kind of guy."
Hearing those words out of a male mouth has been *very* rare in my experience, so I sat there, elbows propped up on his kitchen island, smiling. In reality, I had no desire to date other people, either.
If only he knew that, at that moment, my mom was busy at work on Hinge.
---
Robot/Stalker Twist!
Of course, this experiment would not have been complete without my mother being unable to recognize the signs of a grade-A stalker, who I honestly do not even think is a real person. I'm pretty sure he is a robot.
---
Finally, Mom and I decided that enough was enough and it was time for the experiment to come to a close. Like it does to most young women, swiping exhausted my mother. She was stressed about picking the right guys, and even more stressed about picking the wrong guys. She decided that she doesn't like Hinge, and would do much better on Bumble instead. But I think more than all of that, and more than her inability to text with a sense of casual humor, she just simply couldn't get it.
"I don't," she told me, shaking her head. "That's the point. That people my age just can't do it." (BTW: My mom is only 50.)
Alas, it must be something in the SmartWater. Maybe they slip it into our Liquiteria smoothies or brainwash us during spin classes. Maybe it's that all Zac had to do was know my first name and where I went to school and, instantly, I became forever accessible.
It's also strange to think that an app with an algorithm led me to Passionate About Music Dude more quickly than my mom—the woman who made me who I am—did. I'd like to think that the apps don't know me better than my own DNA. Or maybe they do. I remember hearing in elementary school that one day soon, computers would be smarter than humans. But maybe it's not about being smarter, or knowing someone better. Maybe the cards in your deck or the guys in your queue are always, inevitably, a matter of luck.
Follow Marie Claire on Facebook for the latest celeb news, beauty tips, fascinating reads, livestream video, and more.
Celebrity news, beauty, fashion advice, and fascinating features, delivered straight to your inbox!