My First Experience As Best Man
My first experience as best man at a wedding was stressful. For example, when I arrived at the church with the rest of the grooms' party the day of the wedding, the flowers and photogrophers were nowhere to be found. In fact, they were...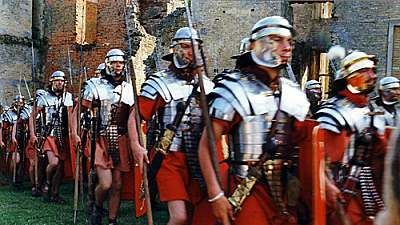 (Image credit: http://persephonebustersblog.blogspot.com/2008/07/great-wooden-duomo-mystery-part-ii.html)
My first experience as best man at a wedding was stressful. For example, when I arrived at the church with the rest of the grooms' party the day of the wedding, the flowersand photogrophers were nowhere to be found. In fact, they were actually at the reception location. Minor catastrophe. The bridal party was on their way, unaware of the issue, and we all looked at one another with confused fear in our eyes, like peasants in a town awaiting ransack by an approaching Roman Army.
Luckily, a few phone calls later, the groom had everything on track. Situation averted. The bridal party never knew that there was a temporary disaster.
Last week, I theorized that women are "hot to trot" at weddingsbecause of a concotion of romance, bitterness, and desire. My experience as best man revealed that weddings are structured as microcosms for relationships. They are events with a timeline of challenges and crises. They demand teamwork and stress management, just like the ensuing marriage years.
I was lucky to meet and learn from a cool Matron of Honor (Melissa). The following elements of the "partnership" between Melissa and I as Matron of Honor and Best Man mirrored characteristics of a successful marriage:
A Collection of Common Challenges
Melissa and I stood next to the couple on stage in the church during the ceremony, and we were responsibie as "attendants" to the groom and bride for the weekend. So, I was in charge of getting him from place to place, and...well I don't know what those girls were doing. Our common duties gave us inside jokes, and a chance to commiserate over being in the trenches together.
Trust
From the moment the groom (John) hit me with the horrid statement: "Make sure I get the rings tomorrow," I was the brunt of ribbing from everyone, from the bridal party to John's parents. So, I'm slightly disorganized. But, although Melissa and the bride knew that they were pretty much better than John and I, they believed that some how, some way, him and I would deliver.
While John and I slept off hangovers and whined to one another from our hotel beds via text, the girls were up and at em on Saturday: hair, outfits, pedicures (I think)? John and I got up around noon, and I made him eat something. Despite feeling like death, we made it to the church, solved the flower/photographer crisis, and pulled off the ceremony...and I didn't forget the rings! The girls didn't nag us once all day. Was it because they trusted us? Or were they too busy to worry about insignificant fools like us? Maybe it was somewhere in between.
Compatibility & Teamwork
Every good team has compatible personalities, and Melissa and I were no different. Two different Maids of Honor in my life have taught me the type of girl I get along with:
When my cousin in Arizona got married, his brother was best man. The night before, we were out with the groom getting him wasted. He was not doing well in the morning. The Maid of Honor, the sister of the bride, took my cousin aside and scolded him for taking the groom out. I remember showing up to the church and my cousin telling me the story wide-eyed...and frightened.
Now, this past weekend, upon arriving back to the hotel from the rehearsal dinner, John and I ran to our rooms to change into more casual clothes. We entered the hotel bar and spotted Melissa already drinking. Despite her jokes about my responsibility, our challenges that loomed the next day, she took one look at us and said:
"What took you so long?"
Now that's someone who speaks my language.
Complementing Styles
The deepest trench that Melissa and I had to fight our way out of was the reception speech responsibility. I didn't rehearse, and delivered a lucky and entertaining speech. I don't think I could do that again if I tried. Melissa read a poem she wrote that entertained and touched the crowd. So, her prepared style complimented my off the cuff style. Throughout the weekend, Melissa's confident, composed heir worked well with my bumblilng, neurotic style. In the end, everything went off without a hitch...other than our friends, who got hitched.
This past weekend reminded me that friendships and relationships go beyond someone that makes you laugh and looks cute. The deeper elements in a great friendship/relationship are based on teamwork, compatibility, and having a fun time together getting from point A to point B.
Do you agree with my thoughts on elements of a good relationship? For those of you who have been in weddings, what did you learn from the experience?
Follow me on Twitter: twitter.com/richravens
Celebrity news, beauty, fashion advice, and fascinating features, delivered straight to your inbox!