15 Ways to Tell You're Just Not That Into Him
We've all been there: You've gone on a handful of dates, have had a nice time, and have even made out. Just because he's pretty cute (and you haven't seen any red flags yet) doesn't mean he's the love of your life and you should put all of your eggs in this "good-enough" basket. Here's how to tell if you're really not feeling him.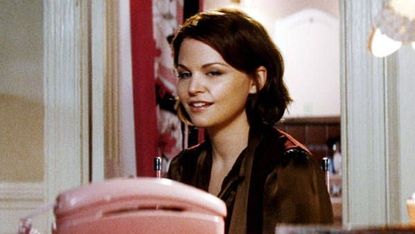 (Image credit: Marie Claire)
1. You see his message, but wait until you finish this eight hour "Law & Order: SVU" marathon before returning his text.
2. When your friends ask, "What's new?" your first answer is, "I found this great, inexpensive Cabernet that I love!"
3. You can't keep yourself from making eyes at that moody barista with the weird bird tattoo on his forearm when you pick up your afternoon latte.
4. You sing the Ducktale's theme song in your head when he goes to kiss you goodnight.
5. When getting ready to meet him you decide not to wear your little black dress because you'd rather save it for your book club.
6. You've asked him if he has any siblings more than four times now.
7. There was plenty of time to shower before you met up with him for drinks, but you felt your time was better spent playing Candy Crush.
8. When describing him to your friends, you say he is "different" and "well-informed when it comes to local news."
9. You still haven't accepted his Facebook friend request, even though you have logged on every two hours today at work.
10. He sent you flowers, and you re-gifted them to that neighbor whose cat just died.
11. After a few dates, he went to make a move, and you told him you "weren't that kind of girl." But after he left, you texted your FWB to see if he wanted to come over and uh, watch a movie.
12. He invites you to meet his friends at a bar and you have to stop yourself from blurting out, "Are any of them cute?"
13. You have no idea how long you've actually been seeing each other.
14. He told you that his mom is in town next weekend, and that he wants you to meet her. You immediately think about what disease you can pretend to have when that day arrives. You're thinking salmonella poisoning, but you're not sure yet.
15. Another guy asked you out, and you said, "Yes!"
Celebrity news, beauty, fashion advice, and fascinating features, delivered straight to your inbox!