Easy Ways To Get In The Mood
Kick work stress out of the bedroom and get back to business.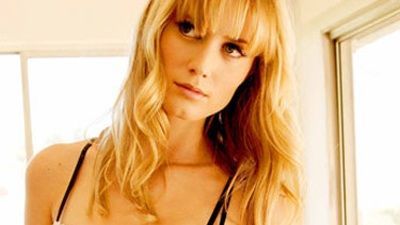 (Image credit: Archives)
How do you get into sex-kitten mode when your increasingly demanding (and insecure) job has stripped you of your mojo? Try downloading sexy audio podcasts from iTunes (for free!) to cue up on your way home from work, suggests San Francisco Bay area sex therapist Mary Buxton: Browse the "Sexuality" section (under "Health") and become an aural-voyeur into other people's erotic romps. Just avoid eye contact with that dude on the bus or he might get the wrong idea. If you're more visual—and your guy decidedly is—sneak some sexy movies onto the Netflix queue (our surefire picks: Vicki Cristina Barcelona, The Innocents, Don't Look Now, Secretary) and pop one in on a weeknight. If you still can't block out how your bitchy nemesis torpedoed you at that morning's meeting, then talk about it—but keep it to 10 minutes and not a second more. "Leaving your career out of your home altogether is unrealistic, but drawing a line when you get home is crucial," says Joel Block, psychologist and coauthor of Sex Comes First. Or just get out of the house entirely: You don't need a week in Belize to score vacation sex with the boyfriend—have it locally with a one-night retreat at a swank hotel in your city. Many rooms are discounted 20 to 50 percent right now, thanks to fallen occupancy. And if the idea of powering down the BlackBerry through it all freaks you out, leave it on, but ignore it—unless you hear the special ring tone you've assigned your boss. May we recommend Britney Spears's "I'm a Slave 4 U"?
BOTTOM LINE: From $4.

Upgrade your goodie drawer for $15

You're not the only one who needs to get out of your head. Sex-toy shop Babeland's cofounder Claire Cavanah says business has spiked 26 percent since the recession began. Get your solo freak on for cheap with The Daisy Vibe ($15; babeland.com), a mini flower-shaped, phthalate-free gadget that has users raving not only about its cuteness but also its powerful buzz.
Celebrity news, beauty, fashion advice, and fascinating features, delivered straight to your inbox!