Spring Date Ideas for Taking Advantage of the Warmer Weather
Just make sure to layer.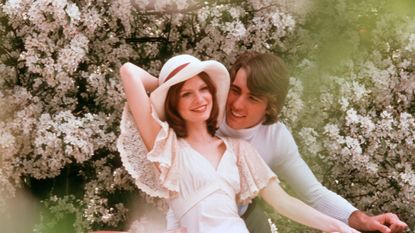 (Image credit: ClassicStock)
Marie Claire Newsletter
Celebrity news, beauty, fashion advice, and fascinating features, delivered straight to your inbox!
Thank you for signing up to Marie Claire. You will receive a verification email shortly.
There was a problem. Please refresh the page and try again.
At last, the warm weather is starting to creep in—and with it comes a whole bunch of opportunities to frolic with a loved one. Whether you're in the early stages of getting to know a new person, or looking to spice things up with a long-time love, we've got options in here for everybody, at a range of price points (lots of them are free or close to free!). You probably already know about some of the basics—taking a long walk, going to a coffee shop—so here are a few unique ideas to get you thinking outside the box for your next date.
1/15
Get Gardening
Whether you're sprucing up your place, tending to your garden, or volunteering at your local park, thinking about the plant life you can nurture isn't just relaxing, it's eco-conscious. As an alternative, go and take care of the trees in your area—particularly in cities, parks departments are often underfunded, and it can be up to locals to take care of their own greenery.
2/15
Volunteer Together
An activity always makes for a great date, especially when the relationship's in its early stages (best case, you bond, worst case, you don't have to talk!). There are always nonprofits looking for volunteers, and as the weather changes, there'll be opportunities for nature preservation like clearing trails and picking up trash.
3/15
Take the Picnic Indoors
It's like being outside, but without the mud! (I'm mostly joking—get outdoors when you can.) But if the weather's kind of crummy and it's still too cold to sit on the ground, open the windows, prepare some sandwiches, sit on the floor with a blanket, and chow down together. This works ever better as a double date.
4/15
Find a Furry Friend
Even if you don't have a dog, chances are you know someone who does. You can even head to the local shelter (another chance to volunteer!) or dog park, if it's not against the rules, to watch the little fluffballs prance around in the grass and mud.
5/15
Grab That Outdoor Seating
Some rooftop bars won't be open until the summer, but some restaurants get creative with the use of awnings and space heaters. Plan carefully, because everyone will be rushing to sit outside when the weather's good. And layer, just in case the temperature starts to dip as the sun goes down.
6/15
Lean In to Spring Cleaning
Spring cleaning, also known as that time when you strategically get rid of all the (literal and metaphorical) junk in your life, is a perfect thing to do as a couple. I'm translating it literally here, but it could also be a time to read a self-help book together, learn a shared hobby, do that thing you've been planning to do forever, or anything that makes you feel refreshed.
7/15
Get Out on the Water
Depending on where you live, it might be too cold to swim or flock to the beach in a bikini, but that doesn't mean you can't partake in water-based activities. Rowing, renting a paddle boat, or taking a local boat cruise (even a duck boat, if you want to channel your inner kid) will get you out on the water—no bathing suit required.
8/15
Take a Moment to Relax
If you've been cooped up over the winter, getting outside isn't just the moment to finally get out of the house. It's also a time to re-center and spend some quality time as a couple. Take a beginner's meditation class together. Do outdoors yoga (super low-stakes if your partner isn't athletic/bendy). Or just walk and listen to some chill music without talking.
9/15
Make a Seasonal Meal
Check and see what's available right now, then head to a local farmer's market or organic supermarket to pick up the day's ingredients. Make a meal that day and revel in the freshness. If you do this regularly, it's a sustainable way to eat, too.
10/15
Spruce Up the Decor
If you guys live together, take on a shared project—and if you don't, take turns making each other's homes more lively and bright. Adding plants, painting the walls, buying some throw pillows: There are plenty of inexpensive ways to make a space look lighter and revel in your handiwork.
11/15
Go Wine Tasting
Wineries and orchards can have beautiful outdoor tours and fun spring activities. So there'll be a ton to do in addition to sampling the local wine—even if you're not drinking, there's so much to do that there's no way you'll be bored.
12/15
Go Low-Stakes Golfing
Unless both of you are super-into golf (I am not), pick a low-stakes alternative that's fun for you both. From mini-golf to a driving range, this can serve as a way to refamiliarize yourself with the sport/help the other person actually learn how to hit the ball.
13/15
Travel Without the Tourists
Think of those fun, often-touristy destinations near you and go to visit before it gets too crowded. For example: Portland, Maine, which is few hours away from me, has beautiful sights in the fall and spring, but tourists primarily visit in the summer. Get in before the crowds and have the chance to see the sights in an underrated way.
14/15
Do a Seasonal Photoshoot
If you hate having your photo taken (me), or need to take one million photos before you find one you like (also me), spring's a great time to get out there, snap a bunch of pics, and take your time finding one you love. Instagram aside, taking photos is a sweet way to document your relationship—so get out there and have a good time doing it.
15/15
Find a Sunset
The last time my husband took me out to see a sunrise, I complained the entire time (a morning person I am not). Sunsets, on the other hand, I can get behind. How often do you just sit together and actually look out at the sky? Take some time to find a good viewing spot, bring a beverage of choice, and relax.
•••
For more stories like this, including celebrity news, beauty and fashion advice, savvy political commentary, and fascinating features, sign up for the Marie Claire newsletter.
Celebrity news, beauty, fashion advice, and fascinating features, delivered straight to your inbox!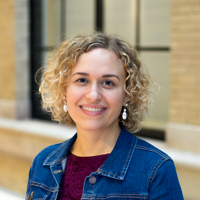 Katherine's a Boston-based contributor at Marie Claire who covers fashion, culture, and lifestyle—from "Clueless" to Everlane to news about Lizzo. She's been a freelancer for 11 years and has had roles with Cosmopolitan and Bustle, with bylines in Parents, Seventeen, and elsewhere. It's "I go to dinner," not "Her huge ego," but she responds to both.