7 Easy Beauty Tricks That Work
Here, simple strategies from Marie Claire to help you score everything from shinier hair to a perkier butt.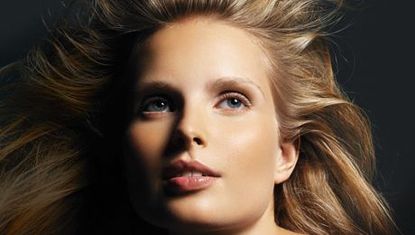 (Image credit: Greg Delves)
Your Goal: Neat Cuticles



The Strategy: Curb Your Impulse to Cut
Want to get hand-model hands? Resist the urge to trim your cuticles. "Your body overcompensates for what you're cutting away," says Tabitha Caputo, the nail director at New York City's Paul Labreque Salon & Spa. To wean yourself, rub in a good cuticle oil twice a day (olive oil can also get the job done, but if you buy something specifically for your nails, you'll be more likely to use it) and push your cuticles back with a washcloth after every shower. Within a month, they won't grow back as quickly or as thick, says Caputo. If you really can't stand them, once a week let a cuticle remover, such as Orly Cutique — which only whisks away dead skin — sit on your nails for a minute or two. Then, push back the cuticle and apply oil.
Try: Essie Apricot Cuticle Oil
Your Goal: Gorgeous Skin



The Strategy: Fight Inflammation
By now, you know that the first line of defense against premature aging is sunscreen. But the latest studies show that inflammation — a by-product of sun damage and some chronic conditions, such as rosacea — leads to further breakdown of collagen and elastin fibers. "Everything in the skin that's related to aging is related to inflammation," says Patricia Wexler, M.D., a New York City dermatologist. How to fight it? In the next year or two, you'll be seeing a plethora of facial products that target inflammation, according to Alexa Boer Kimball, M.D., a Boston-based dermatologist. But in the meantime, continue slathering on the 'screen and add an antioxidant cream or serum to your regimen to combat free-radical damage (which triggers inflammation).
Try: Kinerase, Murad Energizing Pomegranate Moisturizer SPF 15
How To Even Your Skin Tone
Your Goal: Pain-Free Feet



The Strategy: Visit a Podiatrist
"By the time most people enter adulthood, they're wearing shoes that are one-half to a full size too small," says Leslie Campbell, D.P.M., a podiatrist and spokesperson for the American Podiatric Medical Association. This can lead to everything from bunions to hammertoes, which are not only unsightly but can be painful. In addition to properly sizing your feet and helping you find the right shoes — which can include heels, as long as they don't twist from side to side and bend only in the toe box — podiatrists have solutions for more cosmetic concerns, such as discolored corns (a problem for women of color) and varicose veins around the ankles. Incidentally, a visit to the podiatrist is covered by most insurance companies.
Your Goal: A Fresh Makeup Look
The Strategy: Experiment with a New Hue
The best way to make a makeup change is to choose the feature you get complimented on most, and play it up with a color that's the complete opposite of what you normally wear, says makeup artist Victoria Jackson, creator of Lola cosmetics. Like neutrals? Go for color. Like color? Try earth tones. Almost any hue is wearable, says Jackson, since cosmetics these days are so sheer. Two exceptions: purples and fuchsias, which generally take more skill to apply. Try them on your nails to start. Bonus: January is a good time to experiment, since drug- and department stores often mark down their holiday palettes, which contain fun shade assortments.
Get Radiant!

Your Goal: Speedy Weight Loss



The Strategy: Stop Exercising So Much
Sorry, it's not quite what you think: You still need to exercise — daily, if possible — but rather than cramming your sweat session into one 30-minute stretch, do it in three 10-minute bursts throughout the day. According to new research from the University of Missouri-Columbia, intermittent physical activity (such as jogging or walking with weights) is just as effective at clearing fat from the bloodstream as exercising continuously for 30 minutes. Furthermore, "fat-clearing enzymes peak about 10 hours after exercise," says Tom Thomas, one of the study's lead researchers. So, the theory is that if you're exercising throughout the day, you'll always have fat-clearing enzymes in your bloodstream.
Your Goal: White Teeth



The Strategy: Get a Peroxide Treatment
"Whitening your teeth is one of the fastest and most affordable beauty fixes," says Jeffrey Golub-Evans, D.D.S., a cosmetic dentist in New York City who is a proponent of drugstore-available Crest Whitestrips, peroxide-laced adhesives you put on your teeth for 30 minutes, twice a day, for two weeks. As for whitening toothpastes, Dr. Golub-Evans is less enthusiastic, since, with the exception of Rembrandt's, most don't contain peroxide. They also don't remain on your teeth long enough to be effective. A better option: Dip a toothpick in whitening gel (purchased from your dentist or the drugstore) and use it to manually remove coffee, wine, and tea stains that accumulate between teeth.
Your Goal: Healthy, Shiny Hair



The Strategy: Cut Back on Heat-Styling
"Heat-styling is one of the worst offenders to hair, causing it to weaken and break," explains Dianna Kenneally, a senior scientist with Physique. As if that weren't enough, hair that's in bad condition is also less apt to hold on to color — and doesn't retain its style, either. Kenneally suggests going unplugged all weekend (you can still blow-dry during the week) and giving yourself a deep-conditioning treatment instead.
Try: Bollei Blends Antidote, Physique Deep Hydrating Conditioner, Bumble and Bumble Treatment Damage Therapy Mask
How To Tame Frizz
Marie Claire email subscribers get intel on fashion and beauty trends, hot-off-the-press celebrity news, and more. Sign up here.