Skincare Secrets from Around the World
Achieve pore perfection with these trade secrets from tob facialists from around the world.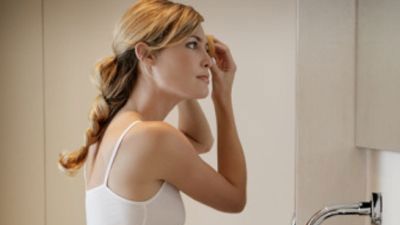 (Image credit: Jupiterimages/Getty Images)
HUNGARY
THE PRO: Ilcsi Molnar, Budapest-based godmother of Hungary's natural skincare movement—her ancestors were herbalists—and founder of Ilcsi Organic Skincare (called Ilike stateside). (ilcsi.co.uk)
LOCAL FLAVOR: "Skincare treatments really took off during the communist era because they were so affordable," says Molnar. "Women today have adopted that tradition from their mothers."
TRADE SECRETS: "I use parsley to minimize hyperpigmentation," explains Molnar. "And magnetic therapy helps stimulate circulation to clear out toxins."
BEAUTY IMPORTS: Ilike Magnetic Skin Therapy ($68) contains electrically charged powder for wrinkle-zapping; Apple and Lemon Gel Mask ($48) shrinks pores.
ENGLAND
THE PRO: Tracey Malone (sister of scent-master Jo), facialist and founder of The Lubatti Collection—a skincare line based on the homeopathic recipes of legendary aesthetician Madame Lubatti, who tended to aristocrats and celebrities in the 1920s and '30s. (lubatti.co.uk)
LOCAL FLAVOR: "In London, we are always looking to brighten skin dulled by pollutants," notes Malone.
TRADE SECRETS: "To minimize wrinkles, apply night cream to your face and neck and leave it on for 10 minutes while soaking in a hot bath."
BEAUTY IMPORTS: Lubatti Clear Skin Rose Tonic ($32) balances pH for a better glow; the White Cleansing Cream ($32) gently removes daily grime.
FRANCE
THE PRO: Isabelle Bellis, protégé of famed Parisian facialist Joëlle Ciocco; owner of the Isabelle Bellis Spa in NYC. (isabellebellis.com)
LOCAL FLAVOR: French facialists have perfected the marriage of pampering (facial massage—and plenty of it) and serious results. Like Ciocco, Bellis calls herself an epidermologist—a skin technician who gives "cosmetic prescriptions."
TRADE SECRETS: "Le Bruccal uses in-mouth trigger-point massage to tone the lines on the lower face," says Bellis. "Some clients have said the results are akin to getting injectables."
BEAUTY IMPORTS: Joëlle Ciocco Lacteal Lotion ($80) tones the skin with lactic extracts, not alcohol.
NEW ZEALAND
THE PRO: Jeanne Balaam, facialist and international training manager of Living Nature Skincare, based in Kerikeri, New Zealand. (livingnature.com)
LOCAL FLAVOR: "The purity of the land here inspires cleaner living," says Balaam. "And we don't have to look far for efficacious ingredients—more than 85 percent of the plants in New Zealand aren't found anywhere else. I love the totara tree and manuka honey."
TRADE SECRETS: "I incorporate Maori symbolism into facial massage to help increase collagen production," explains Balaam. "The motion of the koru shape—a spiral design based on the silver fern—is said to spread vitality."
BEAUTY IMPORTS: Living Nature Radiance Night Oil ($70) moisturizes parched patches with calendula and carrots; the Hydrating Toning Gel ($35) is loaded with flax to calm stressed skin.
Celebrity news, beauty, fashion advice, and fascinating features, delivered straight to your inbox!