The 11 Best Gradual Self-Tanners of 2023
All of the glow, none of the UV damage.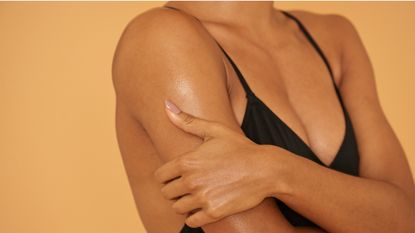 (Image credit: Getty Images)
Marie Claire Newsletter
Celebrity news, beauty, fashion advice, and fascinating features, delivered straight to your inbox!
Thank you for signing up to Marie Claire. You will receive a verification email shortly.
There was a problem. Please refresh the page and try again.
We may be in the final throes of summer, but I'm holding on to my summer glow for dear life. A few trips to the beach and a couple of days by the pool have left me with a subtle tan, which I'm planning on maintaining well through the upcoming fall and winter seasons. How you might ask? Not by hitting the tanning bed, that's for sure. Instead, I'll be pairing my favorite bronzer with a few of the best gradual self-tanners on the market for my year-round glow.
If you're wondering what makes a gradual self-tanner different from your run-of-the-mill self-tanner mousses and lotions, it's all in the name. "As the name suggests, the color develops gradually over time, so the intensity of the tan is generally lighter and more subtle," explains Isabel Alysa, celebrity tan artist and founder of the self-tanner brand, Dolce Glow. Basically, it's the foolproof answer for self-tanning newbies. "It's ideal for those who want a more natural-looking tan or are new to self-tanning and want to avoid drastic changes in skin color," adds Alysa. And because the tan develops slowly, you can control the level of tan, meaning you'll never have to experience the shell shock of waking up too orange again.
I've been burned by self-tanner one too many times—either my tan comes out blotchy, the faux tan smell is too much to handle, or it's impossible to get my tan to last, which is why "gradual" is my new favorite word when it comes to self-tanners. From budget-friendly picks like Jergens Natural Glow to luxurious, beloved formulas like Tan-Luxe's The Gradual Lotion, I've rounded up the best gradual self-tanners for a glow year-round. And because it's best not to throw on a self-tanner willy-nilly, I've included Alysa's best application tips for a seamless, even tan. No sun damage required.
What to Look For in Gradual Self-Tanner
In most self-tanners, you'll find that the active ingredient is dihydroxyacetone or DHA, a carbohydrate derived from sugar cane that interacts with the outer layers of your skin to produce a golden-brown color. The main difference between gradual self-tanners and other formulas is the concentration of DHA, says Alysa. "They typically contain a lower concentration of self-tanning agents like DHA compared to instant self-tanners or traditional self-tanning lotions."
Alysa warns that formulas with a higher concentration of DHA (typically products that promise a darker tan quicker) have the tendency to dry out the skin, resulting in a patchy tan. To counteract that, Alysa recommends looking for a gradual self-tanner with hydrating ingredients. "Look for skin-loving ingredients that help to bind moisture and rehydrate the skin like sodium hyaluronate, aloe vera, squalane, and rich natural oils," she explains. "The best gradual self-tanners leave your skin feeling smooth, hydrated, and healthy!"
A word of caution: Lots of self-tanning brands offer different shades of gradual self-tanners and it's absolutely something you want to pay attention to. For the most natural-looking tan, Alysa recommends choosing a self-tanner that is a light to medium shade if you have a lighter skin tone, and If you want a deeper tan, choose a medium to dark self-tanner. Remember that gradual self-tanners are meant to be used over time and it's easier to build up if you start with a lighter shade.
The Best Gradual Self-Tanners
Best Overall Gradual Self-Tanner
Bondi Sands Everyday Gradual Tanning Milk
In the wintertime when I want more of a subtle glow, I go with this Bondi Sands tanning lotion. It's the perfect lotion to use every day as it leaves a slight, even tan that can easily be built up. What makes this gradual self-tanner a real winner, however, is its scent. It actually smells like cocoa butter that lingers for hours so you won't have any of that dreaded fake-tan smell here. It's also a great option for those with lighter skin tones because it leaves a natural-looking tan and not an orangey mess. Another major win with this self-tanner? It comes with a large amount of product, so one bottle will last you forever.
Customer review: "Best gradual self tanning product I have ever tried. Applies smoothly, develops giving a perfect colour, doesn't streak is not to dark with a great smell." — Ulta
Best Luxury Gradual Self-Tanner
Dolce Glow D'Oro Self-Tanning Lotion
I've tried my fair share of gradual self-tanners over the years, but none of them have left my skin as moisturized as this one from Dolce Glow. Alysa says this tinted lotion is chock-full of skin-loving ingredients including "Jojoba oil, Australian Macadamia oil, aloe vera, sodium hyaluronate, and fruit extracts that repair the skin barrier and rehydrate." The end result after just one layer is extra-glowy, smooth, intensely hydrated skin. I've been using this lotion once a week to prolong my summer tan and it does the job beautifully. No transferring or patchiness in sight. At $51, it is on the pricier side, but considering its luxurious texture and gorgeous results, I'd say it's well worth its price tag.
Customer review: "Love love love this lotion!! My skin feels very hydrated after applying and doesn't transfer on clothes. I apply two coats and the color it gives off is so close to my natural tan during the summer so it's definitely my go to tanner during winter.' — Nordstrom
Best Budget Gradual Self-Tanner
Tanologist Daily Glow - Hydrating Gradual Tanning Lotion
Coming in at under $15, this gradual self-tanner is affordable and crazy effective. Use it in place of your go-to moisturizer for skin that glows from the inside out. It's formulated with ultra-hydrating hyaluronic acid, squalene, and almond oil so you won't have to worry about skin drying out. It also comes in two shades, meaning you can customize your color even further than just reapplying. Speaking of color, reviewers say this gradual self-tanner provides a natural-looking, non-streaky tan.
Customer review: "This is the first lotion I've found that doesn't have THAT SMELL that usually accompanies fake tanners (even when brands advertise that theirs doesn't stink.). The color is subtle but buildable. Good color and goes on evenly." — Ulta
Best Gradual Self-Tanner for Lighter Skin Tones
Jergens Natural Glow + Firming Self Tanner
Jergens' Natural Glow self-tanners have been a mainstay in the tanning industry for a reason—they're basically foolproof, so easy to apply, and look natural on just about every skin tone. With over 13,000 5-star reviews on Amazon, shoppers are obsessed with this $10 lotion for its subtle, easy-to-build results. Reviewers say it's moisturizing and the fair-to-medium shade is perfect for lighter skin tones. This one also works double time to improve the look of cellulite with collagen, elastin, and green tea infusions.
Customer review: "Easy to use, no streaking, no heavy smell and very moisturizing. The color develops within a few hours and it very natural looking without any kind of orange tint. You can re-apply and build on the color if desired, but I found the color lasted several days without fading. I will definitely use this again!" — Amazon
Best Gradual Self-Tanner for Darker Skin Tones
Loving Tan Deluxe Gradual Tan
For those with deeper skin tones, a dark shade of gradual self-tanner is going to give you the most natural tan with the added bonus of more even-looking skin. Basically, it'll make your skin look air-brushed with just the effort it takes to apply lotion. Loving Tan's Deluxe Gradual Tan is a favorite for its natural, seamless color and the fact it virtually has no scent. While the color develops over 24 hours, many reviewers say one application is all you need for a great base tan, meaning this tube will last you a while.
Customer review: "Best gradual tan I've ever had. no smell. no stick. no transfer. and no streaks. use the glove to apply, better application. I'm literally in love and bought 2 more bottles." — Ulta
Best Firming Gradual Self-Tanner
TAN-LUXE THE GRADUAL Illuminating Gradual Tan Lotion
The TikTok girlies are obsessed with this self-tanning lotion from TAN-LUXE, and it's easy to see why. Reviewers say it's an especially great pick for beginners as it's easy to apply and doesn't look orange. Packed with vitamin E and aloe vera, this self-tanner is lightweight and hydrating enough to replace your daily moisturizer, yet doesn't skip out on its tan-building power. The best part of this gradual self-tanner? It's formulated with the brand's caffeine-rich Cellutone Complex to firm the skin and reduce the look of cellulite.
Customer review: "This self tanner is amazing, looks like a real tan would. Doesn't leave me looking orange and it doesn't transfer onto my sheets or clothing. Pricy but i will pay for the amazing quality of this product." — Sephora
Best Facial Gradual Self-Tanner
L'Oreal Paris Sublime Bronze Self-Tanning Facial Drops
"These L'Oreal drops are a well-established dupe for much more expensive self-tanning drops, and I'll tell you why: These are truly buildable and foolproof (and when it comes to self-tanning, I always manage to mess it up somehow). Year-round, I add a couple of these drops to my moisturizer at the end of my nighttime routine two or three times a week (more if I have a vacation coming up). They never streak, they always look natural, and they can be mixed in with anything: serum, moisturizer, face oils, you name it." — Jenny Hollander, Digital Director
Customer review: "I mix this with my moisturizer every few days and it does a great job of tanning my face without being orange or overpowering. Not oily and doesn't seem to cause acne." — Target
Best Moisturizing Gradual Self-Tanner
Isle of Paradise Self-Tanning Body Butter
You may know Isle of Paradise for their viral self-tanning drops, and while those are great, their self-tanning body butter is the ideal pick for those wanting more gradual results. As a body butter, this formula is even more rich and creamy than the other picks on this list, so if you've got especially dry skin, this gradual self-tanner is right up your alley. After one application, your skin looks more even-toned, and after two (or more) applications, you're left with a natural, glistening tan. Reviewers do note its scent is on the strong side, so keep that in mind if your skin is sensitive.
Customer review: "Has a very subtle scent. Been using for about 3 weeks and it does not streak or darken the knees, ankles or elbows. Easy to apply-no orange streaks or splotchy discoloration. Good for beginners-very subtle coloring not at all bold..." — Amazon
Best-Smelling Gradual Self-Tanner
St. Tropez Gradual Tan Watermelon Daily Firming Lotion
There's nothing worse than applying self-tanner and being doused in that awful DHA smell that's eerily similar to a can of biscuits. Gross. Thankfully, that distinct smell isn't present in this gradual self-tanner by St. Tropez. The cult-favorite brand was able to make a self-tanner that actually smells good (in this case, like fresh watermelons). You can also trust this brand for a non-streaky, golden tan that's never too orange. With hyaluronic acid, skin is moisturized, while marine algae works to firm up skin over time. A non-smelly self-tanner with so many skin benefits doesn't come around very often, so why not add this to your cart ASAP?
Customer review: "Love this product. It leaves your skin so soft and moisturized. The colour looks so natural and doesn't go on streaky or rub off. Looks like a natural glow." — Sephora
Best Gradual Self-Tanner for Sensitive Skin
Bondi Sands PURE Gradual Tanning Lotion for All Skin Types
Gradual self-tanners can be a pain for those with sensitive skin thanks to a load of fragrances and additives. Luckily, Bondi Sands created this gradual tanning lotion with those skin types in mind. Formulated with hydrating hyaluronic acid and rejuvenating vitamin E, this lotion is ideal for those with sensitive skin (of any skin tone!) thanks to its formula free of fragrance, dyes, parabens, and sulfates. And because it's non-tinted, you won't have to worry about any annoying transferring to clothes or bed sheets.
Customer review: "Really nice light colour, with a creamy texture, therefore making it easy to apply and distribute on the skin! The formula allows the product to create a shiny and even finish, which creates a perfect summer look." — Ulta
Best Gradual Self-Tanner Pads
Dr Dennis Gross Alpha Beta Glow Pad For Body
If you're looking for something other than a self-tanning lotion or cream, allow me to introduce you to Dr. Dennis Gross' Alpha Beta Glow Pads. These little 2-in-1 towels are packed with lactic and glycolic acid to smooth rough skin, clear breakouts, and even skin tone all while delivering a natural-looking tan. After applying, skin feels ultra-soft and smooth and looks gorgeously glowy. Color starts to develop within one to two hours and if you want a deeper color, you can use up to three times a week for maximum results. You don't even have to exfoliate before self-tanning because these pads do it for you! Talk about a dual-action product!
Customer review: "These leave a beautiful and natural color. Easy application, fast drying, no blotchiness and they last. Not to mention you get the benefits of a peel so my skin feels softer than before after each application!"
How to Apply Gradual Self-Tanner
Most gradual self-tanners come in lotion formulas, but they are a bit trickier to apply than the average lotion. Below, Alysa breaks down step-by-step how to apply gradual self-tanner for an even, glowy tan:
Before applying any self-tanner, exfoliate your skin with either an exfoliator mitt, shower pouf, or body scrub to remove any dead skin cells. This helps to avoid patchiness and ensures an even application.
Apply a thin layer of moisturizer to areas that tend to be drier, such as knees, elbows, and ankles to prevent the self-tanner from clinging to these areas and creating darker patches.
With an application mitt (as Alysa recommends) or using your hands, start applying the self-tanner with light even strokes making sure you carefully blend in a circular motion until you've completely covered the area.
Once you're done applying, allow for the product to completely dry before dressing. Wash your hands, then you're good to glow!
Meet the Expert
As the mastermind behind the renowned self-tanning brand, Dolce Glow, Isabel's expertise has garnered her a reputation as the go-to celebrity spray tan artist for A-listers like Miley Cyrus, Selena Gomez, Kim Kardashian, Kylie Jenner, Kendall Jenner, Jennifer Lopez, and Sophia Richie Grainge, to name a few. Feeling immensely empowered by her first spray tan experience, Isabel made it her mission to spread this profound sense of self-love by creating her own brand & business. Her mission has ultimately led to her esteemed reputation as a top-notch celebrity spray tan artist in the sunless tanning industry. She made her "Isabel Signature Glow" available nationwide through Dolce Glow, making her sunless tan more accessible by creating a range of clean and anti-aging formulations.
Celebrity news, beauty, fashion advice, and fascinating features, delivered straight to your inbox!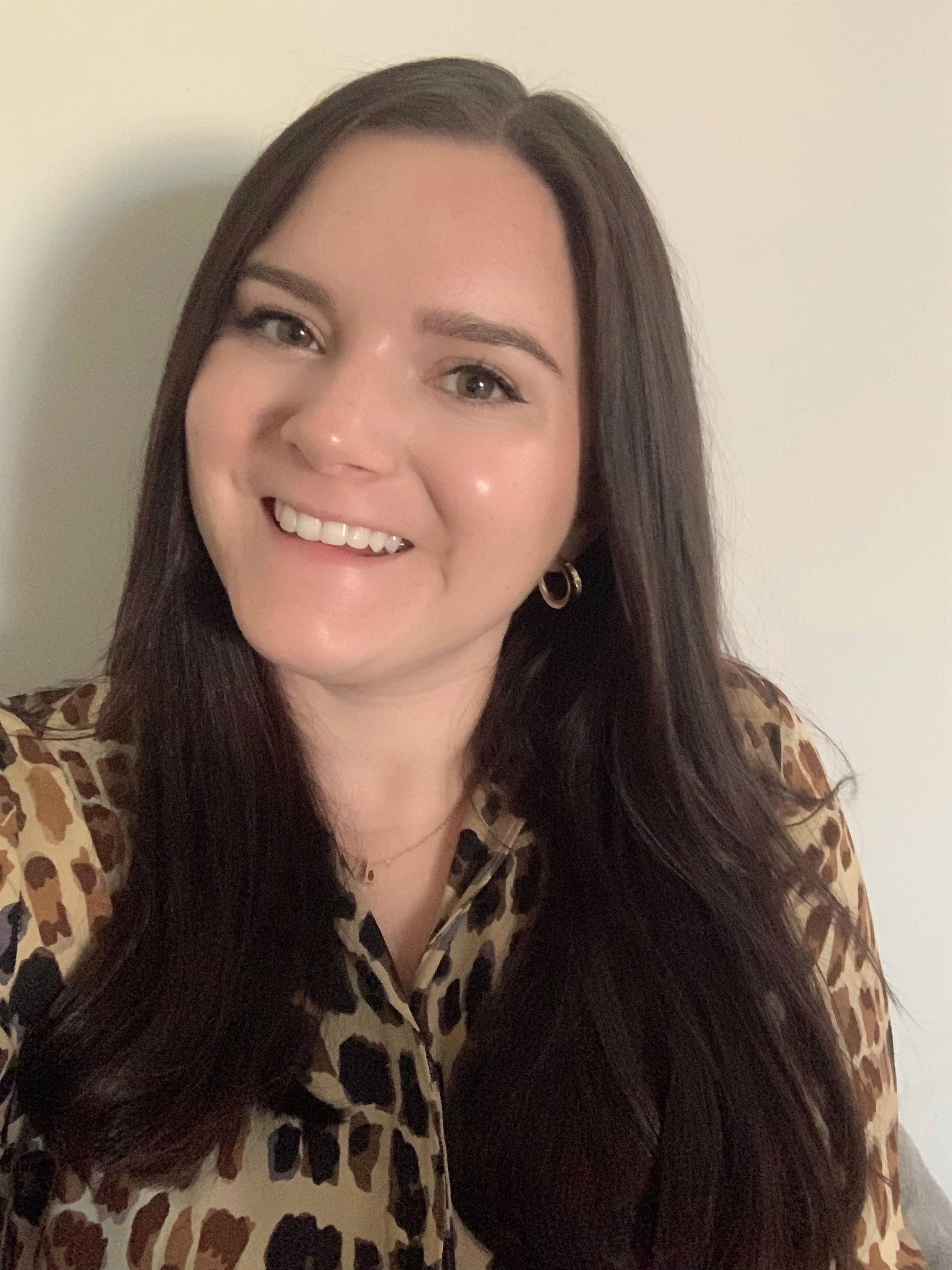 Brooke Knappenberger is Contributing Writer at Marie Claire, where she writes across the board from fashion and beauty to books and celebrities. As a pop culture junkie, Brooke obsessively consumes and writes about the latest movie releases, streaming TV shows, and celebrity scandals. She has over three years of experience writing on fashion, beauty, and entertainment and her work has appeared on Looper, NickiSwift, The Sun US, and Vox Magazine of Columbia, Missouri. Brooke obtained her Bachelor's Degree in Journalism from the University of Missouri's School of Journalism with an emphasis on Magazine Editing and has a minor in Textile and Apparel Management.