The 21 Best Beauty Launches of May 2023, According to Marie Claire Editors
It's time to stock up for summer.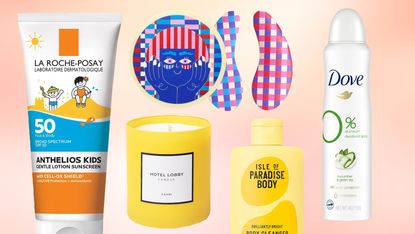 (Image credit: Future)
May is booked and busy, let me tell you. We kicked off the first Monday in May with the Met Gala—and Melanoma Monday, which served as the perfect launching pad for La-Roche Posay's newest sunscreen, one of my personal favorite products. Then there was Mother's Day—and if you're anything like yours truly, buying a gift slipped your mind. But the beauty world had my back, because there's about 50 products my mom would be thrilled to receive, including but not limited to the newest Hotel Lobby candle that smells like vacation in a jar, the Westman Atelier Eye Love You Pencil (here for the pun), and the new Laura Mercier Exfoliating Scrub which will instantly elevate her shower routine. Memorial Day is also somehow only a few weeks away, which means I'm in the process of hoarding all the fun summer nail polishes and bright makeup.
I'm not the only one stocking up on summer-appropriate goodies. The entire Marie Claire team has uncovered some new holy grails this month. From the new Diptyque Eau de Parfum that Commerce Editor Julia Marzovilla describes as an "immediate favorite" to Jenny Patinkin's newest foundation brush that convinced Editorial Fellow Brooke Knappenberger to stop applying products with her fingers, here are the best of the best beauty products to hit shelves this month.