The Most Popular Beauty Trend The Year You Were Born
Bangs will never go out of style.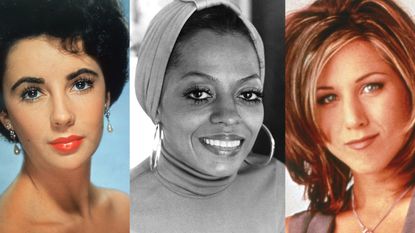 (Image credit: Getty Images)
Ah, beauty trends. Some of them are super flattering and timeless, like a bang or a shag, while others are best left in the past where they came from. Like, is anyone still sporting the Rachel? (Love you, Jen!) While we're not wearing blue eyeshadow up to our brow bone anymore—that's a good thing!—we've gone through a makeup evolution that's worthy of reflection. Here's every beauty trend from 1955–2013.
1/59
1955: Thick Bangs
We'll get things started with heavy fringe, the kind that went across the forehead from both sides. Popularized by Bettie Page when she appeared in Playboy in 1955, this cut was a huge change from the styles of the 1940s, which were mostly neat and kept off of the face. This short, rounded fringe even differed from the "baby fringe" worn by Audrey Hepburn in Roman Holiday.
2/59
1956: Red Lips
Seen here on Grace Kelly, the red lipstick of the 1950s is not the same as the political red lips of the 1940s, when "Victory Red" lipstick was used to encourage women that it was their civic duty to maintain their beauty routines during time of war. Now, women were embracing red lipstick as a way to stand out and be bold.
3/59
1957: Winged Eyeliner
A cat eye will never not be in fashion, but in the 1950s, it was the chicest move in both eyewear (cat-eye glasses were all the rage) and cosmetics. It's still popular to this day—celebrities like Taylor Swift and Dita Von Teese regularly rock the wings. (If you need help perfecting your own, try this stamp.)
4/59
1958: The Long Short Cut
This hairstyle, as sported by Elizabeth Taylor, was a grown-out version of the sleek pixie worn by Audrey Hepburn at the time, but just as chic.
5/59
1959: Thick Brows
The arch was almost nonexistent, but the brows were thick and bushy for days. The look was typically offset with a nice smokey eye or a matte eyeshadow. By the end of the decade, the rounded, curved eyebrow of the early 1950s was long gone, leaving a much more angular brow in its place—a trend that would last for a while.
6/59
1960: Lashes & Liner
The 1960s were known for their dramatic lash and eyeliner looks, and the simple fact is this: False eyelashes came into fashion in abundance during this time. Twiggy's iconic eyelashes in the photoshoot that catapulted her to stardom were just one of the dynamic eye looks of the era.
7/59
1961: The Flipped-Under Bob
Jackie Onassis was a style icon in every right, and while she's most known for her sartorial choices, she was no slouch in the beauty department either. Her makeup was kept clean and minimal while she was First Lady, and her flipped-under short bob haircut with the side-swept bang was a popular look for that era. Even Diana Ross and Elizabeth Montgomery were seen sporting the style.
8/59
1962: Teased Hair & Side-Swept Bangs
Known as the "bombshell look," this hairdo was popularized by sex symbols like Brigitte Bardot (as seen here), but not reserved for them. It was a look that screamed "sex," but was still wearable.
9/59
1963: Exaggerated Eye Makeup
The winged eyeliner of the 1950s was taken to new heights—pun intended—after Elizabeth Taylor wore this OTT look in Cleopatra: The wing extended nearly to the temple, typically combined with a bright eyeshadow color (blue was favored, or a gentle lilac all the way up to the brow bone). Paired with lightly done makeup on the rest of the face, it was a look for the ages.
10/59
1964: A Light but Smokey Eye
The smokey eye of 1964 wasn't like the smokey eye of the modern era. This swinging style included a combination of grey and black shadows, with the grey going to the browbone and white in the inner corner of the eye—quite unlike the smudged brown and gold hues used today.
11/59
1965: Beehives
This sky-scraping hairstyle involves piling one's hair on top of the head and setting it in place with copious amounts of hairspray. Originated by Margaret Vinci Heldt in 1960, it peaked in popularity with the emergence of Motown, sported by singers like the Ronettes and Aretha Franklin.
12/59
1966: Dramatic Lower Lashes
While 1960 was all about the upper lashes, 1966 brought Twiggy, and with her, an exaggerated lower lashline. Mascara on the lower lashes was a no-no until Twiggy and her makeup artist made it look oh-so-chic.
13/59
1967: Pixie Cuts
Legend has it that when Mia Farrow originally cut her hair into this style for the filming of Rosemary's Baby, Frank Sinatra left her. Whether or not that story's true, the pixie cut that Farrow got for the film is legendary, even sparking a Tyra Banks tantrum on America's Next Top Model when one contestant refused the cut.
14/59
1968: Cut-Crease Eyeshadow
A cut-crease is one of the more difficult looks to achieve in beauty, but it was at its most popular during the 1960s, especially when worn by superstars like Diahann Carroll and Pat Cleveland. A cut crease is a makeup technique to make the eye look brighter by applying a lighter shade of shadow all over the lid and then adding a darker shade on top of the eyelid crease in a v-shape. The light-to-dark contrast was dynamic both in-person and on-screen.
15/59
1969: The Afro
The Afro is often synonymous with the hippies of the 1960s and disco era of the 1970s, but it was about much more than just "free love." It was a representation of the "black is beautiful" movement, and a way of showing black pride to the world.
16/59
1970: Thick Fringe Bangs
The Bettie Page bangs of 1955 were left in the past in favor of new, straight bangs, like the ones seen here on Cher. She paired her eyelash-skimming bangs with a long, straight now-iconic mane.
17/59
1971: Middle-Parted Hair
Ali McGraw was a fashion icon of her era, and her legendary middle-parted long hair was a part of that iconic look. Before then, hair was either not parted at all (brushed straight back and held with A LOT of spray), or parted on the right or left side. The middle-part was so impressive and impactful it's still being rocked to this day, including by the Kardashians.
18/59
1972: Modified Shag
Liza Minnelli was known for her daring haircuts, like this shag—not quite a pixie, but not quite a bob. It falls somewhere in the in-between, and was completely different than the more traditionally feminine looks of the time. The look was made famous by Jane Fonda's infamous mug shot.
19/59
1973: Turban
Hair accessories, like scarves and flowers, were the look of disco, along with the Afros that started in the late 1960s. Stars like Donna Summer and Diana Ross perfected the accessories, which made for a night-on-the-town-worthy beauty look when paired with a dramatic eyelash and a bright lip color.
20/59
1974: Side Ponytails
Side ponytails dominated the scene in 1974, as seen here on Charo. They were usually clasped low at the nape of the neck and typically un-curled. A sporty, chic look.
21/59
1975: Pastel Eyeshadow
Light on the mascara, heavy on the pastel eyeliner and eyeshadow. By 1975, the rise of disco and folk led to a ton of soft eye looks like this.
22/59
1976: "The Farrah"
The "Farrah" is one of the first named haircuts, a trend we'll see recur in "The Rachel" and "The Meg"—keep clicking! "People [were] lining up [and] down the street," according to her stylist, for this star's feathered haircut after Charlie's Angels premiered.
23/59
1977: Long Shag Bobs
Made popular by Carly Simon and Bianca Jagger, this shaggy look was all the rage in 1977. It was made to look chic and defined by the glossy sheen on their manes.
24/59
1978: Soft Curls
As seen here on Marilu Henner from Taxi, the late 70s brought innocent, feminine loose curls to the forefront. They were very popular with tv stars and models; Cheryl Tiegs' loose spiral curls dominated magazine covers during the era.
25/59
1979: Graphic Eyeliner
Siouxsie Sioux from Siouxsie and the Banshees caused quite a stir with her dramatic eye makeup looks at the end of the 1970s. Her graphic eyeliner perhaps contributed to women of the 1980s embracing eyeliner full-force.
26/59
1980: Bold Eyeshadow
The 1980s were a time to make strong beauty moves and to start daring beauty trends, and bold-hued eyeshadow was just one of them. Debbie Harry never shied away from a bright look, wearing pink eyeshadow and blue eyeliner for almost the entire early 1980s.
27/59
1981: Wild Brows
When Brooke Shields emerged with her thick eyebrows, she was deemed by Time Magazine to have "The 80s look." Hers were in sharp contrast to the thin eyebrows of the 1960s and 70s, and thick, full eyebrows became aspirational in the 1980s.
28/59
1982: The Mullet
The mullet has a bad rap as an unfashionable hairstyle, but when celebrities like Olivia Newton-John and John Stamos can pull it off, you know it's more than a fashion faux pas. This feathered version definitely helped keep it chic, and the lack of a trucker hat elevates the look.
29/59
1983: Bright Blush
Along with the bright eyeshadows of the 80s, bright blush was a definite look, and matching your bright blush to your bright outfit was immensely common, as seen on Janet Jackson here. In the 80s, bigger and brighter was better.
30/59
1984: Color-blocked Eyes
Why wear one crazy eyeshadow color when you can wear multiple crazy eyeshadow colors? Cyndi Lauper made marrying unconventional shades—red with blue, green with orange–into a massive trend in 1984.
31/59
1985: Teased Ponytails
If the 70s were all about big bangs, the 80s were all about big hair. Hairspray, teasing, everything. Madonna, as you can see, was the queen of teasing her crown into an unkempt ponytail.
32/59
1986: The Original My Lips But Better
"My Lips But Better" was all the rage in the mid-2010s, but a nude lip was originally a hit in the 1980s. It wasn't just a nude shade, but a color that matched the natural skintone of the wearer, with a little bit of shine. This was the year that Clinique's Black Honey emerged in popularity, and it hasn't been left off of a most popular lipsticks list since.
33/59
1987: Voluminous Curls
When people think of the 80s, they think big: big hair, big music, big personalities. Volume was IT in 1987, especially curls like those seen on Lisa Bonet from A Different World and The Cosby Show.
34/59
1988: Blue Eyeliner
Princess Diana loved blue eyeliner, and the look was inspiration for an entire generation. Diana's makeup artist reportedly detested the look—she didn't think eyeliner should match eye color—but that didn't stop Lady Di. And why would it? She looks gorgeous.
35/59
1989: The Return Of The Pixie
Julien d'Ys cut Linda Evangelista's hair into a tight pixie for a set of photographs for Peter Lindbergh, and not only did he launch her career, he created a beloved pixie style for the era: The sleek cut was chic, tight, and neat, and iconic in every way.
36/59
1990: Minimal Makeup
Before we were trying to make no-makeup makeup a trend, it was being sported by celebs like Kate Moss and Liv Tyler. Back then, people couldn't believe they had the audacity to go out in public—gasp!—barefaced. Welp, it was a gorgeous look, and minimal makeup became the look of the decade.
37/59
1991: Eye-Skimming Bangs
Long, unrestrained bangs were seen most often on the DJ-Tanner-from-Full-House crowd (read: teenagers) and the heavy metal rockers of the era, but the look was immensely popular nonetheless. Look at how great Linda Hamilton looks with her untamed bangs.
38/59
1992: Visible Lip Liner
The look was a lot: a light lip, and a dark, unblended, and defined lipliner. The rule was simply that lip liner should be three to four shades darker than the lip color.
39/59
1993: Rust-colored Lipstick
Brown was the lipstick shade of the decade. MAC's Spice was the rust-colored hue of everyone's dreams, sported by stars including Madonna and Drew Barrymore. It could be worn with a minimal look (like Madonna's here) or with a heavy eye look; either way was very of-the-moment.
40/59
1994: Unnatural Hair Colors
With My So-Called Life and grunge on the rise, it's no shock that hair colors of all shades—red, blue, orange, green, pink—emerged at this time. And of course, the colors were on everyone: Claire Danes, Kurt Cobain, Garbage's Shirley Manson.
41/59
1995: "The Rachel"
Oh, "The Rachel." A combination of highlights, choppy layers, and a curl, "The Rachel" launched Jennifer Aniston into stardom and became emblematic of a decade. Women everywhere took photos of Jen to their stylist, asking for the cut. But guess what? Aniston was never a fan of the style.
42/59
1996: High Ponytails
A high, bouncing ponytail was the look of 1996, gracing the heads of Gwen Stefani and Tyra Banks. Either slicked back or with a swooped bang, the high ponytail was as unstoppable as the power women who rocked it.
43/59
1997: Thin Eyebrows
The "pencil" brows of the time were in stark contrast to the thick brows of the 1980s. Gwen Stefani and Drew Barrymore brought them into popularity, and our eyebrows are still recovering from the over-plucking.
44/59
1998: Shimmery Eyeshadow
The "frosted" look had a long moment in the 90s, and was often seen on both eyes and lips. A shimmery, one-shadow look in particular was extremely popular at the time, as seen here on Cameron Diaz.
45/59
1999: "The Meg"
"The Meg" didn't have the same lifespan as "The Rachel," but the short shag cut was extremely popular for a moment. Not quite a bob, the look certainly had a lasting impact—Ryan wrote an essay about her "famous hair" for InStyle.
46/59
2000: Crimped Hair
Celebs pushed curls to the side, and started wearing crimped hair instead, which is a way to style the hair in a sawtooth, zig-zag fashion. This wavy, crinkly style dominated the red carpet, worn by everyone from Beyonce to Jessica Simpson.
47/59
2001: The Aaliyah Bangs
Singer and actress Aaliyah wore her signature style so well: a deep, side part with heavy bangs swooping over her left-eye. It's moody, mysterious, and memorable. This sultry style, which is still known today as the "Aaliyah Bangs" will forever live on.
48/59
2002: Tight Ringlets
Stars didn't just want simple curls, they wanted lots of tight curls. Everyone from Mariah Carey to Britney Spears tried the defined, windswept coils.
49/59
2003: Smokey Eyeshadow
Smokey eyes stole the show in 2003. As you can see, Paris Hilton was surely not going for subtle. Her hazy, smoldering eyeshadow is super-vivid, paired with a heavy spray tan and glossy lips.
50/59
2004: Colorful Eyeshadow and Fanned-Out Lashes
The following year, celebs took their eyeshadow looks a step further with brighter, bolder colors. Smokey eyes were still a thing, but blue and purple tones were incorporated more into makeup looks. What's a colorful eye without dramatic lashes? Falsies took over this year.
51/59
2005: Arched Brows and Bronzed Skin
I know you remember "Pon De Replay," which is Rihanna's first ever single. But do you also remember those super-shaped, arched brows she was rocking? Skinny brows were still a thing, but in 2005 celebs started to fill them in with brow pencils and pomades for a defined look. And bronzed, sun-kissed skin was everywhere.
52/59
2006: The Cat Eye
Instead of heavy eye makeup, a super-sharp, winged liner became the focal point. The flicked liner look gradually gained popularity, as so gorgeously worn by Gwen Stefani during a 2006 appearance on MTV's TRL talk show.
53/59
2007: Disco Curls
You know what they always say: "every trend comes back around." Those Studio 54 disco curls re-emerged, bringing 70s glam back to the forefront. Taylor Swift at the CMT Music Awards proves with her coils that definition meant everything with this style.
54/59
2008: Contouring
Although contouring has been around since the early days of drag queen makeup, Kim Kardashian created a craze around her heavily-contoured skin. This sculpted look became the talk of beauty, and everyone was trying to learn how to replicate the look, which was once puzzling (since this was before every brand made contouring products).
55/59
2009: Soft, Neutral Tones
This year sparked the onset of shimmery neutrals. Gabrielle Union wore her soft brown eyeshadow with a frosted neutral lip to complete her glam.
56/59
2010: Rainbow-Colored Hair
More and more wigs were worn on the red carpet in eye-catching colors at the beginning of this new decade. Katy Perry—who blew up in 2010—was known for switching her hair to a fun-colored wig every appearance. Distinctly bright hair colors started sweeping the carpets in an array of shades as a form of self-expression.
57/59
2011: Blunt Bangs
Heavy, eye-grazing, fringed bangs became the hottest new hair trend to try in 2011. Celebs like Sandra Bullock, Nicole Richie, and Rose Byrne were making the big chop.
58/59
2012: Stiletto Nails
Though we still see stiletto nails today, singer Lana Del Ray was one of the first women in Hollywood to rock this sharp style in 2012. Claw nails are controversial—you either love them or hate them. I'll let you decide.
59/59
2013: Ombré Hair
This is the year the gradual blend of one hue to the next, also known as 0mbré hair coloring technique, took over. This beachy, effortless style, worn by stars like Kylie Jenner, Ciara, and Chrissy Teigen became a phenomenon.
...
For more stories like this, including celebrity news, beauty and fashion advice, savvy political commentary, and fascinating features, sign up for the Marie Claire newsletter.
Celebrity news, beauty, fashion advice, and fascinating features, delivered straight to your inbox!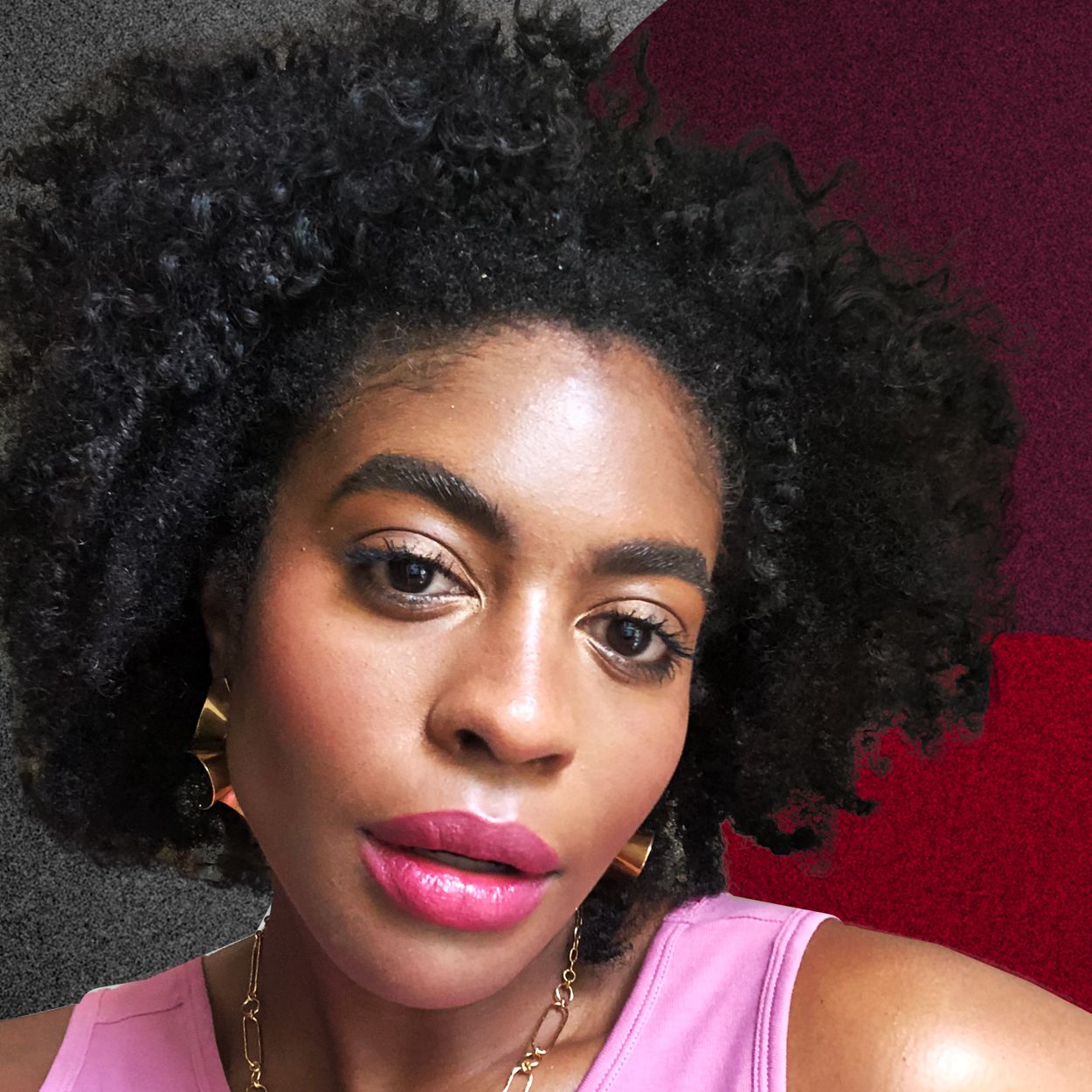 Maya Allen is the former Digital Beauty Editor at MarieClaire.com where she covered makeup, skincare, haircare, wellness, you name it! She has a 15-step skincare routine, owns over 200 red lipsticks, and enjoys testing the latest and greatest in beauty. On most weekends, you can find her at her happy place, which is her makeup vanity. There, she's usually blasting her speakers while singing along to lyrics at the top of her lungs, and making sure her highlighter is on point.