The 29 Absolute Best Moisturizers for Acne-Prone Skin
The products that dermatologists and aestheticians recommend to their clients.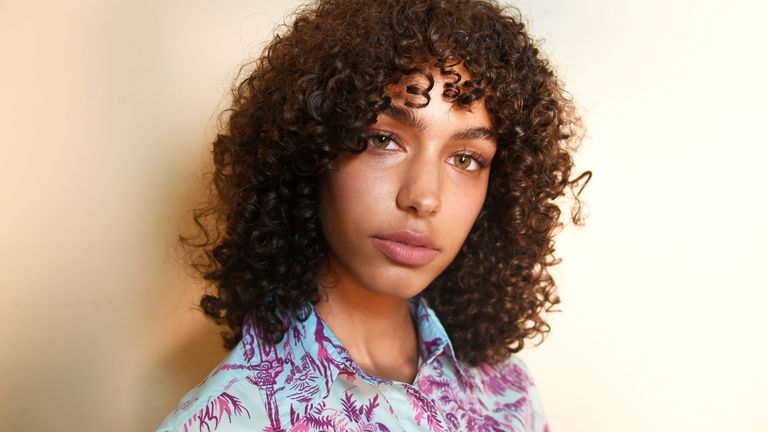 (Image credit: Getty/Yuchen Liao)
I promise you, those breakouts you're dealing with are not your forever, though dealing with acne can feel endless. It's a complicated problem to have, and it can be difficult to discover the culprit—hormones, genetics, and diet, among other factors, can all come into play. But one thing's for sure: Your skin must stay hydrated throughout the process, and a good moisturizer is the answer.

"People will avoid using moisturizer for two reasons: They have oily skin and feel that it's not necessary, or they are afraid that moisturizer will give them acne blemishes," explains Renée Rouleau, celebrity esthetician and trusted skincare expert. "Both are not accurate. Wearing moisturizer does not cause breakouts. Acne happens when the cells that line the inner pores fail to fall off properly, clogging the pore. This happens whether you moisturize or not."
In fact, skipping out on moisturizer can actually have an adverse affect on the skin. "Did you know that not using a moisturizer can cause even more breakouts?" Rouleau says. "Bacteria breeds in oil. When moisturizer is avoided, the skin dehydrates and sets off a response to produce more oil. This newly produced oil accumulates on the skin, resulting in a breeding ground for bacteria, which makes existing breakouts last longer and leaves a hospitable environment for new breakouts to form."
Now that you're schooled on all the magic a really great moisturizer—and moisturizer application!—can do for your acne-prone skin, it's time to explore expert-endorsed options. Below, the 13 best moisturizers for acne-prone skin.
1/29
Tatcha The Water Cream
Tall Glass of Water
You know that refreshing feeling or that first splash of cool water on your face in the morning? Consider this gel formula that sensation, bottled. It imbues a boost of hydration that plumps the skin, and Japanese wild rose tightens pores and smooths the skin to reduce the appearance of under-the-skin bumps.
2/29
Embryolisse Emulsion Hydra-Mat
Oil Absorber
"Maintaining a hydrated skin barrier without adding excess oil is always a fine line with acne-prone skin," New York-based dermatologist Marnie Nussbaum explains. "I highly recommend moisturizers that are water-based and more of a gel-cream consistency rather than a thick emollient or ointment. Look for products that contain hyaluronic acid, glycerin and squalene which are hydrating with out clogging pores versus petrolatum or mineral-oil based products. I love Embryolisse Hydra-Mat emulsion as it soaks up excess oil while maintaining hydration."
3/29
Tata Harper Clarifying Moisturizer
Natural Blemish Eraser
Reducing the amount of sebum your skin produces can help prevent pores from becoming clogged and filled with bacteria. Saw palmetto helps balance this sebum to mattify the complexion, while tazman pepper berry reduces redness.
4/29
Differin Oil Absorbing Moisturizer with Sunscreen
SPF-Included
"The Differin Oil Absorbing Moisturizer SPF 30 is great for those with acne-prone skin because it has a lightweight formula that contains Micropearl technology, which absorbs surface oil for a matte finish, while also providing protection against harmful UV radiation including UVA/UVB rays," says New York-based dermatologist Melissa Levin, MD.
5/29
La Roche-Posay Effaclar Mat Face Moisturizer
A Matte Finish
A cult favorite amongst derms everywhere, this soothing and mattifying formula is anti-shine, which means your complexion won't look slick by mid-afternoon.
6/29
Bioderma Sebium Mat Control
Acid Trip
"Bioderma Sebium global is a great moisturizer for acne prone skin," New York-based dermatologist Lily Talakoub, MD, says. "The biggest mistake acne prone consumers make is that they skip moisturizing for fear of more breakouts. However if the skin is not hydrated and gets dry it will actually produce more oil. This moisturizer contains AHA esters, salicylic acid, and citric acid to reduce blemishes while zinc gluconate, combined with enoxolone, soothes and reduces redness caused by inflammation."
7/29
Biossance Squalane + Probiotic Gel Moisturizer
Skin-Softener
If rosacea makes your acne appear worse, this formula eradicates even the most stubborn traces of redness. And sugarcane-derived squalane softens the skin so your complexion feels pillowy and moisturized.
8/29
Origins Pore Clearing Moisturizer with Salicylic Acid
To Unclog Pores
Bamboo charcoal—that is, charcoal from the singed stalks of a bamboo tree—plus one percent salicylic acid combine to zap existing breakouts without inviting new ones to form.
9/29
Proactiv Complexion Perfecting Hydrator
Blackhead Eraser
"This is a wonderful choice for acne-prone skin because it's lightweight, and doesn't occlude or block pores, and it contains 0.5 percent salicylic acid," New York-based dermatologist Rachel Nazarian, MD, shares. "Salicylic acid is an ingredient that helps prevent future acne pimples and also treats current pimples by dissolving blackheads and whiteheads. Salicylic acid is a bacteriostatic ingredient and targets the bacteria that live on the skin and play a role in acne formation. This product also contains licorice root extract and Kojic acid: both improve the pigmented and dark marks that acne leaves behind; essentially the "stains" on the skin from old pimples."
10/29
Paula's Choice Water-Infusing Electrolyte Moisturizer
Gatorade for the Skin
This formula comes out of the bottle in an air-light whip, and it melts on contact with your skin. It's ingredients are just as refreshing: electrolytes recharge tired looking skin, and calcium and potassium strengthen the moisture barrier.
11/29
Peter Thomas Roth Acne-Clear Oil-Free Matte Moisturizer
Soothing Treatment
If you haven't tried a matte moisturizer, you haven't lived. Somehow, someway, this version still contains ten percent hyaluronic acid and aloe vera for deep moisture, plus two percent salicylic acid to scour gunky pores.
12/29
Belif The True Cream Aqua Bomb
Moisture Bomb
This cream "bursts" into a lush, moisturizing gel on contact, reduces redness, and cools an irritated visage. And it can boost your skin's hydration levels by a whopping 70 percent, without the heaviness of a standard cream.
13/29
Yes to Tomatoes Detoxifying Overnight Moisturizer
Superfood Ingredient
Charcoal works to bind oil and dirt as salicylic acid loosens up dead skin particles (which can clog said pores). But the real point of interest here is antioxidant-packed tomato extract, which can work to balance skin that's out of wack.
14/29
EltaMD AM Therapy Facial Moisturizer
All Day Moisture
Willow bark extract stimulates the formation of new, unpocked skin, while niacinamide and hyaluronate moisturize sans oil.
15/29
Face Reality Skincare Clearderma Moisturizer
Non-Irritating Botanicals
Sometimes botanical-based moisturizers can be too triggering for already inflamed, acne-prone skin. Here, a blend of lilac stem cells, green tea and cranberry fruit extract work to reestablish your complexions's natural moisture balance (without causing further breakouts).
16/29
PCA Skin Clearskin
Dermatologist Fave
A cool, jelly-like cream calms and hydrates thanks to cucumber, niacinamide and redness reducing borage seed oil. Try it as a soothing base under more potent treatments.
17/29
Glossier Super Pure
Lightweight and Simple
It's not a regular serum, it's a water-gel serum, with two efficacious acne-moisturizers: Rebalancing niacinamide, and decongesting zinc, which clears pores without any scaly patches or associated redness.
18/29
Stryke Club Calm Down Moisturizer
Affordable and Natural
Sometimes seemingly innocuous ingredients—alcohol, sulfates—can be supremely disruptive to skin that's struggling. This impressive offering has none of that. Instead: Lightweight (and supremely non-reactive) sunflower oil plus rice bran extract and vitamin E for a hydrating, soothing option.
19/29
Eminence Organic Skin Care Acne Advanced Clarifying Hydrator
Organic Option
A few drops of this fast-absorbing, milky liquid contains an encapsulated form of salicylic acid, which means that long after the serum has dried down, your skin will still benefit from the exfoliating action. Zinc hyaluronate and arbutin, an extract of the bearberry plant that prevents the formation of melanin, work to decrease redness associated with past blemishes.
20/29
TULA Skincare Breakout Star Oil-Free Acne Moisturizer
Boost & Brighten
So you said you want a moisturizer that won't break you out, but would you mind if we went ahead and added a few ingredients that may lessen the severity of breakouts past and present? Here, azelaic acid and niacinamide lighten any scarring, while two percent salicylic acid and quenching watermelon replenishes moisture.
21/29
Korres Pomegranate Moisturising & Balancing Cream-Gel
Fruit-Forward Formula
Antioxidant-packed pomegranate is this formula's secret to help you achieve a fresh-faced glow without the irritation that can come with it. The fruit's extract helps reduce the appearance of pores, while salicylic acid gently unclogs them by exfoliating away dead cells.
22/29
DR. BARBARA STURM Clarifying Face Cream
Antibacterial Ace
"I created my Clarifying Face Cream with acne-prone skin specifically in mind," skin expert Dr. Barbara Sturm shares. "I tell many of my clients who have problematic skin that it is a common misconception that skin prone to acne and breakouts should be dried out. In fact, it is even more important to moisturize it as most breakouts are exacerbated by inflammation and dryness.""A complex of balloon vine, viper's bugloss and sunflower seed 0il strengthens the skin's moisture barrier and helps to restore its natural barrier function. One of my favorite ingredients, purslane, provides a soothing and calming effect to irritated skin. Zinc removes excess sebum to counteract the formation of blemishes, while bistort root extract provides a radiant finish. The cream works as an anti-bacterial and helps target inflammation before it occurs. When used as part of your daily skincare routine, it will result in a more even and more clarified complexion."
23/29
Renée Rouleau Skin Recovery Lotion
Instant Calm
"When the skin's barrier has been damaged from drying acne products, keep your skincare routine simple by only using a gentle cleanser and a calming moisturizer," Rouleau explains. "Twice a day, morning and night, you'll want to cleanse and immediately follow with the application of a moisturizer. If your skin is in an inflamed state due to harsh acne treatments, less is more right now. The skin needs water not oil. Use an oil-free, water-soluble lotion like my Skin Recovery Lotion, which is great for repairing the skin's moisture barrier packed with bisabolol, a soothing and calming plant-based anti-irritant derived from chamomile."
24/29
G.M. Collin Puracne Treating Gel
Inflammation Queller
"This gel contains a complexity of ingredients to eliminate breakouts and induce a healthier complexion," aesthetician and global educator for G.M. Collin Karen Asquith explains. "Salicylic acid, the gold standard to treat acne, provides a keratolytic and comedolytic effect while visibly decreasing inflammation. Niacinamide improves the appearance of enlarged pores, helps regulate sebaceous lipid and acne, and imparts a more even-looking skin tone.
25/29
Joanna Vargas Daily Serum
Complexion Green Juice
"My Daily Serum is a lightweight gel formula, created to address breakouts and hydration issues without clogging pores, and with no harsh chemicals,"Vargas explains. "It works for all skin types and makes you look like you're glowing from 10 miles away. Inspired by my love of green juices, it contains oat grass juice for the lymphatic system, chlorophyll for oxygenation, Vitamins A,C,E and F found in leafy greens, and hyaluronic acid which holds 1,000 times its weight in water. My favorite ingredient is Galactoarabinan, which is derived from the larch tree, because it causes more cell turnover than a glycolic, and is anti-inflammatory, so it won't cause irritation, even in sensitive skin. The serum also contains minerals that control the oil production in the skin."
26/29
Snow Fox Skin Care Cucumber Recovery Serum
Cool As A Cucumber
"I suggest Snow Fox's Cucumber Recovery Serum, as it is a non clogging moisturizer with 200,000 molecular weights of hyaluronic acid," skincare expert and founder of Snow Fox Skincare Phoebe Song shares. "High concentrate HA serums that have low or non comedogenic properties won't clog pores. It's paired with a cucumber recovery tonic, which has a concentrated rose water base. Rose water is great for rebalancing the natural pH of skin, which can help reduce inflammation and regulate oil production."
27/29
Dove DermaSeries Fragrance-Free Face Cream
"This keeps the skin barrier health top of mind," Connecticut-based dermatologist, Mona Gohara, MD recommends. "Its simple, fragrance-free formulation keeps the acne fire from being stoked. Although it's a cream, it is non-comedogenic, cosmetically elegant and easy to layer. I often use it as my last step before makeup when I am going out at night. "
28/29
MMBalance Serum
Redness Reducer
"This is best for acne-prone skin because it acts as a serum and moisturizer, and keeps your routine short and simple," board certified dermatologist, Ellen Marmur, MD, who also is the founder of Marmur Metamorphosis. "The amazing ingredients such as canadian willow herb, niacinamide and pre- and probiotics help sooth not only acne but also rosacea, redness, inflammation, and dryness. Massage one to two pumps of serum to face, neck and chest."
29/29
Shiffa Healing Balm
Soothing Salve
"This is a powerful anti-inflammatory and antibacterial balm with St. John's wort, echinacea and calendula—this formula helps lessen the occurrence of acne, takes away the redness and helps prevent scarring," says Dubai-based physician and founder of Shiffa, Lamees Hamdan, explains. "Use it on acne prone areas twice a day, a little goes a long way. It is 100-percent natural, more than 96 percent organic, and very gentle on the skin, helping to retain moisture and keep your skin glowing."