Editors handpick every product that we feature. We may earn commission from the links on this page.
The Best Pore Cleansing Devices to Play Dermatologist With
Tools that'll make up for missing your dermatologist appointment.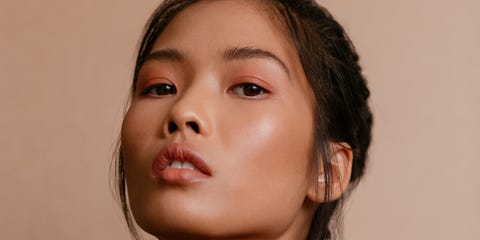 What up, pores? It's been a while since I've tended to you guys, which explains why you're looking rather large and congested. I don't want to use my fingers to squeeze and probe at you. So, a safe and reliable pore cleaning device will do! (You should talk and listen to your skin, haven't you heard?) In all seriousness though, pores can feel like a mystery. You don't know what's inside of them and they have a mind of their own. There are products out there made specifically for shrinking the size of pores, like cult-loved Biore Pore Strips ($6) and various acids that exfoliate the skin. But Biore Strips and salicylic acid aside, the next I'm-not-playing-around skincare step is trying a pore cleaning device.
These tools work to remove blackheads, excess oil, and build-up. Most devices also feature different modes that lift the skin while penetrating products deeper into your moisture barrier. If you're looking for a DIY solution for months without a facial or dermatologist appointment, look no further, my friend. These skincare tools will replace costly in-office microdermabrasion treatments and allow you to play derm in your own bathroom (just don't get too carried away, and always read the instructions!). Before using any device, properly cleanse your skin to prep your pores and pull out a steamer if you have one to open your pores even more—a steamy shower is a cheat code. Ahead, 10 effective pore-cleaning devices for at-home facial feels.
This content is created and maintained by a third party, and imported onto this page to help users provide their email addresses. You may be able to find more information about this and similar content at piano.io