12 Plumping Lip Glosses for Your Fullest, Shiniest Lips Ever
Pucker up.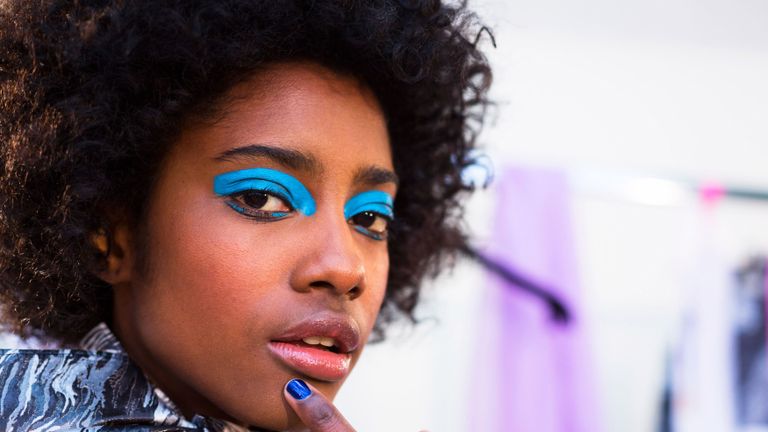 (Image credit: Richard Bord)
By Tatjana Freund published
Who doesn't want their lips to get a volume boost every now and then? I've been blessed with full lips, but that doesn't mean I can't be greedy and want more drama. Lip plumpers have been around forever, but these days formulas are improving past the old-school burning-sensation glosses that plump your lips via allergic reaction. Instead of needing to reach for an EpiPen, these glosses will give you a naturally full, glossy lip and gently plumps without causing irritation. Whether you're into intense pigment, subtle results, or glitter for days, there's a gloss on this list that gives you that—with the added bonus of a plumper, fuller lip.
1/12
e.l.f. Lip Plumping Gloss
The Subtle Pout
This vegan and cruelty-free line offer plumping glosses in subtle shades for a believable pout. This gloss has a hint of shimmer that adds dimension to the lips without looking overly glittery. Who needs fillers when this is around?
2/12
DIOR Addict Lip Maximizer
The French-Girl Pout
This luxurious gloss comes in an array of lip-enhancing shades to improve the goods you've already got. The gloss contains hyaluronic acid for maximum hydration and plumping ingredients for a pout that stands out.
3/12
Too Faced Lip Injection Extreme Lip Plumper
The Long-Term Booster
If you want your lips to look boosted even when you're going makeup-free, this gloss is calling your name. Lips look plumped and gorgeous immediately when it's applied, but the effects last even when you wash if off.
4/12
Dr. Lara Devgan Scientific Beauty Platinum Lip Plump SPF 30
The Plastic Surgeon's Pick
If you want good lip plumping technology, go to a plastic surgeon. This needle-free plumping gloss comes in a clear, shiny finish that is basically the definition of "your lips, but better." If the before and after doesn't convince you, nothing will.
5/12
Buxom Full-On Plumping Lip Cream
The Full Tingle
Looking for a pop of color that also pops your lips? Look no further. This line of lip glosses from Buxom glisten, but they're shimmer-free so your lips never feel gritty. This product comes in a wide arrange of intense colors that, along with the minty tingling sensation, give your lips a boost.
6/12
Grande Cosmetics GrandeLIPS Hydrating Lip Plumper Gloss
The Big Boost
Grande Cosmetics is all about making things bigger, and that includes your lips. You can feel this gloss plumping your lips in the moment, but the real miracle comes after prolonged use. When used twice daily for 30 days, you'll notice that your lips are starting look more voluminous all on their own.
7/12
Iconic London Lip Plumping Gloss
The Lip Line Filler
This high-shine gloss contains peptides that help fill in lines and plump the lips with scientific technology. Your lips will feel a cool, tingly sensation that's gentle enough for sensitive wearers but still offers an intense finish.
8/12
NYX Professional Makeup Filler Instinct Plumping Lip Polish
The One-Swipe Volumizer
This gloss can be applied alone or over your favorite lipstick for an intense boosting effect. Your lips will look full and still feel smooth and hydrated. Who said comfort and beauty don't mix?
9/12
Latorice Lip Plumper
The Plumping Oil
This lip oil serves a dual purpose–it hydrates the lips while also increasing circulation so your pout gets an upgrade. Alone, this plumper gives lips a gentle tingle. It can also be worn over lipstick for a sultry, plumped look.
10/12
Milani Keep It Full Nourishing Lip Plumper
The Smoothing Gloss
Not only does this gloss plump your pout, but it softens your lips for a kissable finish. With 16 shades to choose from, you'll be able to find the perfect color to compliment every mood.
11/12
Bite Beauty Yaysayer Plumping Lip Gloss
The Clean Boost
This clean makeup brand uses cinnamon oil to give your lips a voluminous boost. Your lips will be hydrated, full and juicy. What more could you ask for?
12/12
Physicians Formula Plump Potion Needle-Free Lip Plumping Cocktail
The Gentle Plumper
This plumper is great for sensitive-skinned ladies who find standard plumping glosses too intense, but still want that extra oomph. This gloss is super pigmented and contains hyaluronic acid to moisturize chapped lips.
Tatjana Freund is a Beauty Commerce Writer, covering makeup, skincare, and haircare products and trends. She's a fan of vodka tonics and creepy Wikipedia pages.