Editors handpick every product that we feature. We may earn commission from the links on this page.
7 Celebrity-Approved False Lashes for Your Next Night Out
Because that volumizing mascara just won't cut it.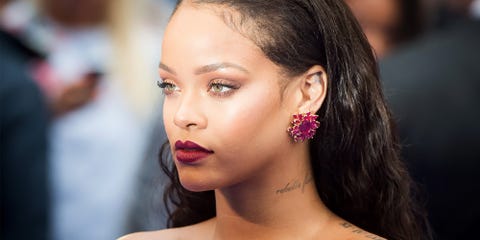 The only people who are genetically blessed with Bambi-level lashes are newborn babies and Disney princesses. Considering that I am, sadly, neither, I spend a good amount of time testing out falsies to trick people into thinking I am.
And who better to help me narrow down the massive selection of stick-on lashes, feathered lashes, and ultra-dramatic lashes than my close and personal friends, A-list Hollywood celebrities? Ahead, the seven best false eyelashes worn and loved by the people who matter, like Gaga, Gigi, and RiRi.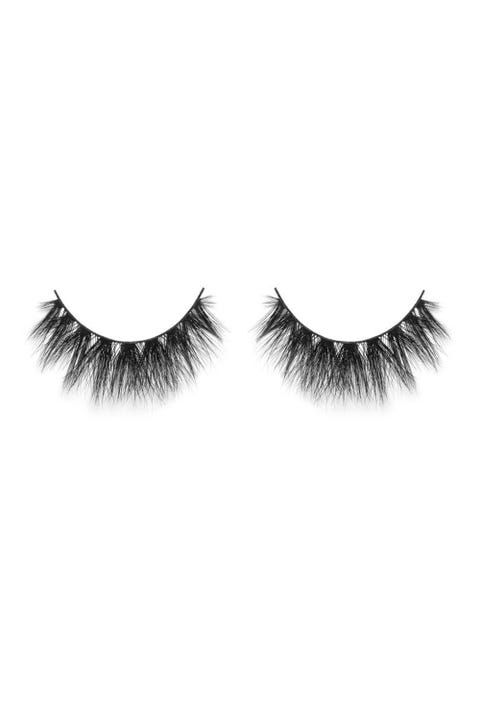 Lilly Lashes in Mykonos, $30

There's a reason Lilly Lashes have become a cult-favorite among celebrities like Shay Mitchell and Rihanna: Each strip is double stacked, meaning you can achieve crazy-dramatic volume without having to layer on two strips—and a ton of messy glue—yourself.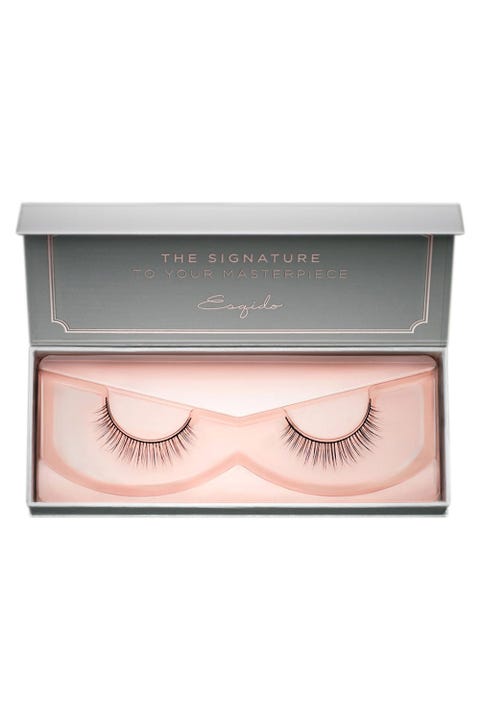 Esqido False Lashes in Little Black Lash, $28

Falsies often get a bad rap for looking fake and over the top, but these feathered, Gigi Hadid-approved lashes are made of mink—a velvet-like fur—so they'll always look natural and subtle, no matter how much mascara you swipe on.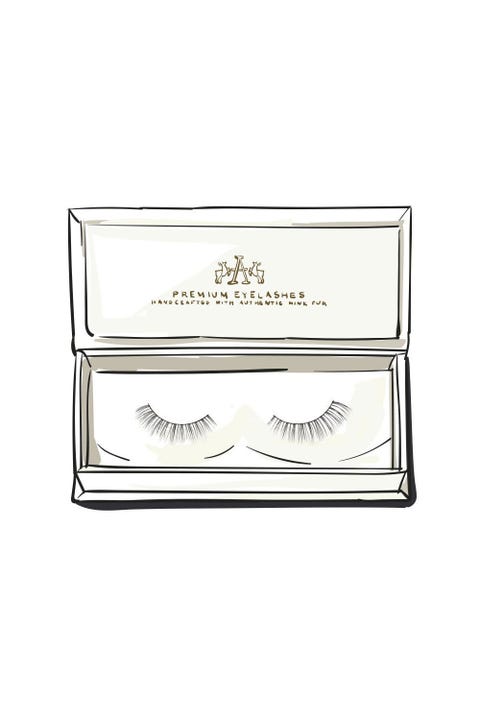 Artémes Lashes A Fine Line Light Volume, $25

These lashes are loved by Kourtney Kardashian and specifically spaced to mimic your natural lash line, so they'll give just a hint of definition to skimpy lashes, without looking obvious.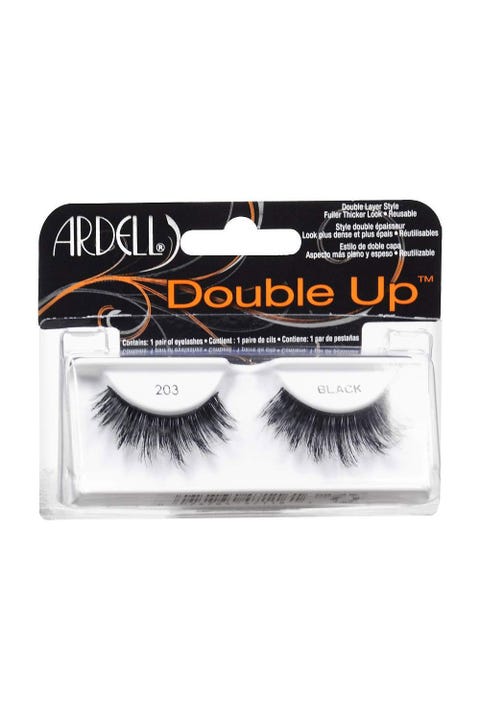 Ardell Double Up Black Lashes 203, $5

For beauty newbies who are looking for a one-night stand with megawatt lashes, try these thick, disposable falsies, which stick on—and stay on—until you peel them off. Don't let the low price deter you; they're good enough for Lady Gaga, Gabrielle Union, and Demi Lovato when they walk the red carpet, so they're definitely good enough for your next black-tie event.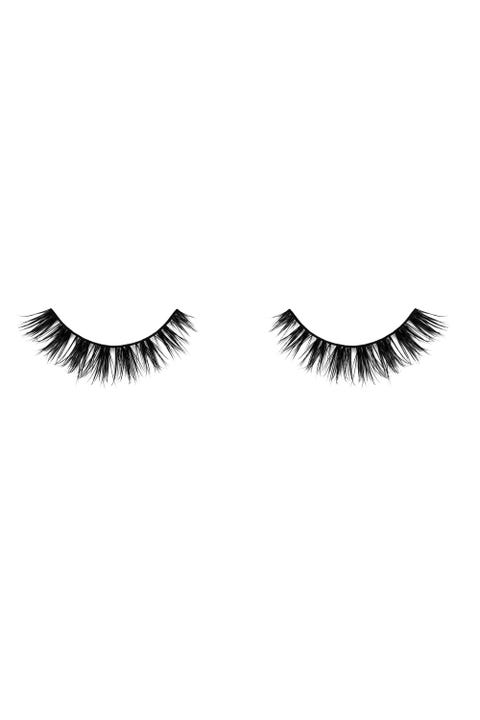 Velour Lashes Whispie Me Away Lashes, $29

Of course Meghan Markle's go-to falsies are the prettiest, most Disney princess–looking pair in all the land. Think of this mink set by Velour Lashes as one step up from mascara: Each strip will add length and volume to your natural lashes but won't feel extra.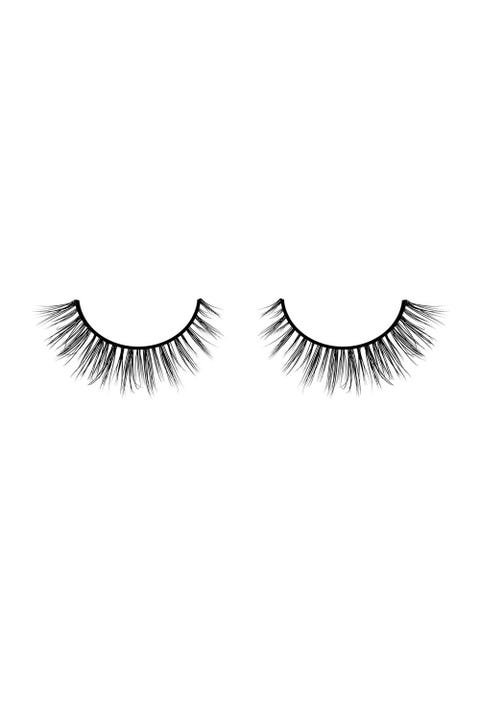 Velour Lashes Are Those Real, $29

Meghan Markle isn't the only (soon-to-be) royal that uses Velour Lashes—the brand is also beloved by none other than Queen Bey herself. The singer started buying this exact pair in bulk after makeup artist Wei Lang used them on her.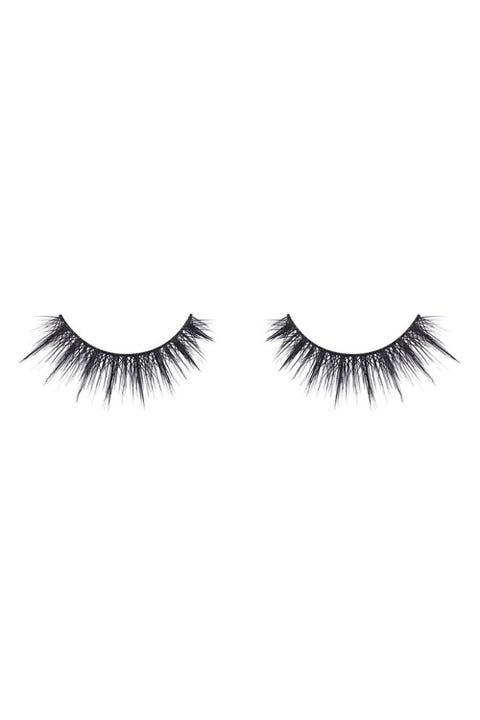 Huda Beauty Faux Mink Eyelashes #13, $18

Huda Beauty's cult-favorite lashes are favored by the Kardashian clan for being incredibly full, long, and, let's be honest, straight-up extra. No, this isn't the set to wear with your no-makeup-makeup office look, but for your Saturday night clubbing plans? Go wild.
This content is created and maintained by a third party, and imported onto this page to help users provide their email addresses. You may be able to find more information about this and similar content at piano.io