How to Nail Smokey Eye Makeup, According to Celebrity Makeup Artists
Easy-to-follow-steps and must-have products, brought to you by the pros.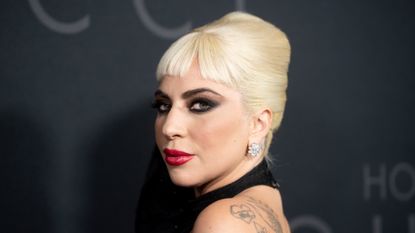 (Image credit: Getty Images)
Marie Claire Newsletter
Celebrity news, beauty, fashion advice, and fascinating features, delivered straight to your inbox!
Thank you for signing up to Marie Claire. You will receive a verification email shortly.
There was a problem. Please refresh the page and try again.
If there's one makeup look that has stood the test of time, it's the smokey eye. Flapper-era icons like Josephine Baker and Theda Bara regularly applied a smokey haze of makeup around their eyes to stand out in film and photography. The '60s saw smoked-out eyeshadow, oftentimes accompanied by cool, exaggerated winged eyeliner a lá Sophie Loren. Then, in the grunge era of the '90s, supermodels walked down the runways with heavy doses of eyeliner and dark, moody shadow for a smudgy, lived-in look. Meanwhile, the smokey eyes of today can range far and wide, from red-carpet glam to subtle daytime smoke. Smokey eye makeup has evolved over the years, but there's no doubt of its staying power in the beauty world.
In theory, smokey eye makeup is a simple idea. Celebrity makeup artist Alexis Oakley says as much: "A smokey eye is a look where the lid is a dark shadow, typically black, blended into a lighter crease shade," she tells Marie Claire. "It adds dimension, depth, and a beautiful pop to the eyes." However, in practice, a smokey eye can be anything but simple. Trust me—after one too many failed attempts ending in a splotchy mess, I know. But that's not to say it's a makeup look left only to the pros. With (lots) of practice, the best eyeliners and eyeshadows, and expert-approved tips, I've come a long way from my early days of messy eyeshadow and I'm confident you can too.
Ahead, I've rounded up everything you need to know to nail a smokey eye. From a step-by-step guide on how to do smokey eye makeup, courtesy of Oakley and fellow celebrity makeup artist Tobi Henney, to their must-know tips and tricks, this guide has it all. Grab the editor- and pro-approved picks below to get started on the easiest, sexiest smokey eye of your life.
The Best Products for Smokey Eye Makeup
Before you start on your smokey eye, there are a few products you're going to need in your arsenal. First, you'll need some great eyeshadows in your collection that are blendable, highly pigmented, and have a range of tones and finishes for you to play with. Then, you'll want to either add some intensity with a liquid liner or smoke things out even more with a pencil eyeliner. And, of course, don't forget a great set of eyeshadow brushes to blend everything together. For the very best smokey eye look, we've rounded up the best editor- and pro-approved picks, below.
The Best Eyeshadows for Smokey Eye Makeup
Best Eyeliners for Smokey Eye Makeup
Victoria Beckham Beauty Satin Kajal Liner
There's nothing like a great brown eyeliner for subtle sexiness, and Victoria Beckham's is one of our favorites. They are dermatologist and ophthalmologist tested so feel free to use them in your waterline, plus they are packed with moisturizing ingredients for a smooth application. Henney counts herself a fan, too. "These are super creamy and can be blended out to create the perfect smokiness," she says. "They also look great if you want to add a winged liner on top of the eyeshadow."
Pros: Pro-approved; Ophthalmologist and dermatologist tested; Waterproof; Long-wearing; Glides on smoothly; Highly pigmented; Comes with smudge sponge.
Cons: Expensive.
Maybelline TattooStudio Smokey Gel Pencil Eyeliner
There are plenty of drugstore eyeliners out there worthy of your smokey eye lineup—this pick is one of them. These creamy gel liners are the ideal, budget-friendly liner for smokey eyes ("smokey is in the name, after all). I've personally found that they are incredibly easy to blend and smudge out with the built-in smudge sponge, and once it dries, it's not budging. With its mechanical pencil design, you can always get a sharp line, too.
Pros: Editor-approved; Comes with smudge sponge; Applies smoothly; Long-wearing; Highly pigmented; Waterproof; Blendable; Ophthalmologist-tested.
Cons: Dries fast.
ONE/SIZE by Patrick Starrr Point Made Waterproof Liquid Eyeliner Pen
This is one of two eyeliners that Oakley says she typically reaches for, and while liquid eyeliner can be especially tricky to nail down, this one is more beginner-friendly. It features a comfort grip so it's easy to hold and a teeny, tiny precise felt tip for ultra-sharp lines. Because of its sharp tip, you can create any kind of line you want, just switch up your grip. Just know that one swipe is all you need for high-impact color.
Pros: Pro-approved; Precise felt tip; Highly pigmented; Long-wearing; Smudge-proof; Waterproof; Vegan; Features a comfort grip.
Cons: Takes longer to dry.
Jouer Play All Day Long-Wear Eyeliner
The other eyeliner in Oakley's arsenal is the Jouer Play All Day eyeliner pencil. This budget-friendly pick is ultra smooth, making it a dream to apply across your eyelids and waterline. Because it's so creamy, grab this eyeliner when you're in a pinch for a smokey eye in minutes. Just apply it across your upper lash line and smoke it out for a grudgy look in seconds.
Pros: Pro-approved; Waterproof; Applies smoothly; Highly pigmented.
Cons: Difficult to sharpen.
Best Eyeshadow Brushes for Smokey Eye Makeup
Trademark Beauty The Essentials Makeup Brush Collection
Eyeshadow brushes are absolutely a necessity for smokey eye makeup, and Henney says the particular eyeshadow brush in this kit is a "must-have" for blending. This set not only has an eyeshadow, but it has basically every brush you could need for any makeup look. The smudge and pencil brushes are also great for smokey eye looks. Reviewers say the bristles feel so soft against the skin, a major win.
Pros: Pro-approved; Comes with 12 brushes for both face and eyes; Ultra-soft bristles.
Cons: Expensive.
Real Techniques Everyday Eye Essentials Makeup Brush Kit
If you're just in the market for eyeshadow brushes, this is a great, wallet-friendly option. I've personally had these in my makeup bag for years now and they have held up surprisingly well. From a densely-packed smudge brush to an angled liner brush, this set has everything you need to create a variety of eye makeup looks, including a smokey eye. I also love the eyelash separator and use it often.
Pros: Editor-approved; Under $20; Includes eight brushes; Soft bristles.
Cons: Packaging could be improved.
How to Do Smokey Eye Makeup
The smokey eye is undoubtedly one of the most well-known, most practiced makeup techniques out there, so you may be shocked to know it's actually a simple process. In fact, there's really only five steps! Follow these easy steps from Oakley and Henney to achieve the perfect smokey eye and remember: when in doubt, blend it out!
Create a base for the eye with either eyeshadow primer, a cream shadow, or an eyeshadow stick.
Run the liner on the top and lower lash line and into the crease. Use a fluffy eyeshadow brush to blend it out.
Next, apply the dark shadow color of choice (Oakley prefers matte black) across the outer lid and slightly into the crease, and blend, blend, blend!
Apply a lighter shade in the middle of the lid or opt for a glitter shadow if you want a different texture to your makeup look.
While optional, Henney recommends finishing off your smokey eye by highlighting the inner eye area, and adding mascara, lashes, and more liner to enhance the smokiness.
Smokey Eye Makeup Looks to Copy
No two smokey eye looks are the same—depending on the occasion and your eye shape and color, you may want to switch it up for a more flattering look. Ahead, we've rounded up different smokey eye looks, from daytime beats to red-carpet-ready eyes, to get your inspiration flowing.
Plum Tones for Brown and Green Eyes
Sure, neutral shades like brown, black, and charcoal may be the most common when it comes to smokey eyes but they definitely aren't your only options. Henney says she likes to use smokey plum shadows on brown and green eyes to make them pop. Scientifically speaking, brown is technically a deep shade of orange, which sits across from purple on the color wheel, so these shades provide extra contrast when placed near each other.
Rust Tones for Blue Eyes
On the other hand, Henney says she "loves" to create burnt rust-colored smokey looks on blue-eyed clients. Rust tones are especially flattering for those with blue eyes since warm shades like red, orange, and gold are across the color wheel from blue, meaning they have the most contrast when worn together.
Smokey Eye Makeup for Small Eyes
The point of smokey eye makeup is "to make the eye look bigger and nearly have a feline look where it pulls the eye upward at the outer edges," Henney explains. Rather than a dark shade, Henney recommends adding white or cream-colored eyeliner in the waterline if your eyes are on the smaller side to create the illusion of bigger eyes.
Smokey Eye Makeup for Hooded Eyes
Hooded eye shapes are notoriously tricky for eye makeup, but don't be deterred. Henney helpfully adds, "Shading on hooded eyes also has to be done when looking forward to know exactly where to place the crease shadow." Additionally, you can try applying your go-to shade all across the lid, up towards your brow bone, and blended out near the outer corner of your eye. Apply the same shade under the lower lash line to finish off your smokey eye.
Tips and Tricks
For beginners: Henney's best tip for beginners would be to start off simple. "I would recommend starting with softer tones like taupes and chocolates before trying to tackle blacks and charcoals," she says. Once you've nailed the gradient down, then you can move on to bolder colors.
Blend, blend, and blend some more: A great smokey eye really comes down to how well you blend different shades together. "Take your time blending," recommends Oakley. "This will help you achieve a beautiful and seamless gradient."
For a smokey eye in minutes: Oakley says smokey eyes are great because they are supposed to be messy and can be done quickly. "I think my record smokey eye I did in three minutes," she says. "If you're in a quick pinch but still want a grungy eye just take a black liner, apply it all over the eye and smudge it out using your fingers."
Start your makeup with your eyes and trust the process: "My best advice to anyone doing a smokey eye would be to start with eyes first," Oakley says. "This will help prevent fall out and achieve a better shape." And if you think your eyes are crossing into raccoon territory, that's ok! The pro explains, "I always tell my clients to trust the process. It will give raccoon-eye at first, but that is why I start with the eyes first so I can easily wipe away any mistakes at the end."
Meet the Experts
Alexis is a celebrity makeup artist based in Los Angeles. She kickstarted her career by assisting notable makeup artists such as Rachel Goodwin, Daniel Martin, Denika Bredrossian, Ash K Holm, Carissa Ferreri, and Jill Powell. Since then, she has built up a list of celebrity clientele including, Jessica Alba, Paris Hilton, Avril Lavigne, Lisa Rinna, Kris Jenner, Tana Mongeau, Alix Earle, and more. Alexis loves sharing her beauty knowledge and industry tips on her Instagram, Youtube, and TikTok.
Tobi Henney is a bicoastal makeup artist who originally hails from Sydney, where she was previously the L'Oréal Paris Makeup Director for Australia. She is known for flawless, glowing skin and signature red carpet looks created for clients such as Megan Fox, Ashley Graham, Charlotte Lawrence, Poppy Delevingne, Ellie Golding, Sara Bareilles, Bambi Northwood-Blyth, Barbara Palvin, Georgia Fowler, and Shanina Shaik. Henney's worked with major brands including Diane Von Furstenberg, Victoria's Secret, Chanel, Dior, Louis Vuitton, Miu Miu, L'Oréal Paris, Clinique, Maybelline, Nike, Anthropology, and Coach.
Celebrity news, beauty, fashion advice, and fascinating features, delivered straight to your inbox!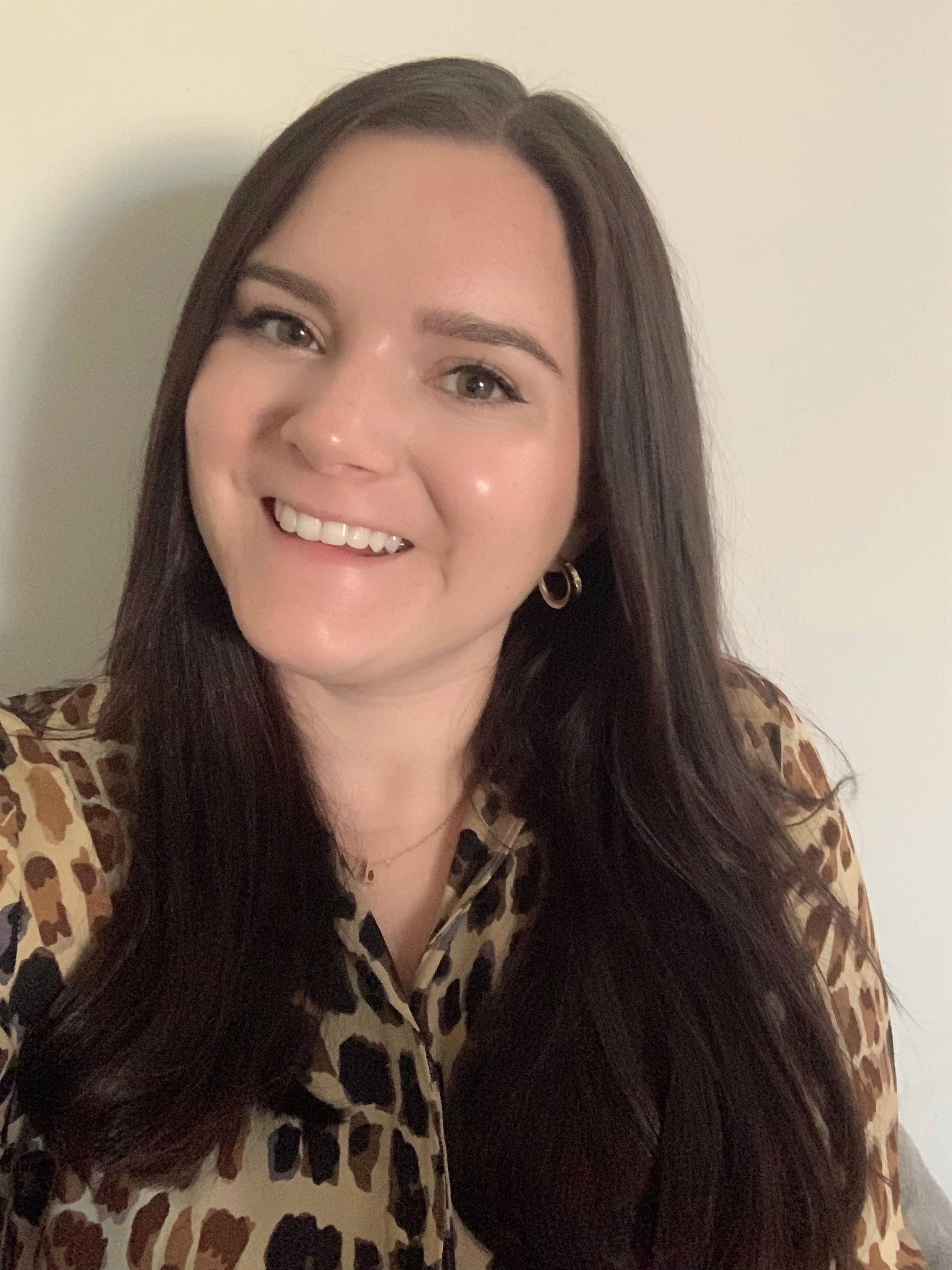 Brooke Knappenberger is Contributing Writer at Marie Claire, where she writes across the board from fashion and beauty to books and celebrities. As a pop culture junkie, Brooke obsessively consumes and writes about the latest movie releases, streaming TV shows, and celebrity scandals. She has over three years of experience writing on fashion, beauty, and entertainment and her work has appeared on Looper, NickiSwift, The Sun US, and Vox Magazine of Columbia, Missouri. Brooke obtained her Bachelor's Degree in Journalism from the University of Missouri's School of Journalism with an emphasis on Magazine Editing and has a minor in Textile and Apparel Management.