How to Make Your Hair Grow Faster, According to Experts
Long, thick, mermaid hair, here we come.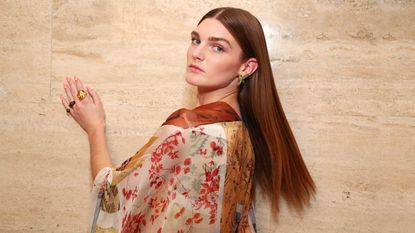 (Image credit: Getty Images)
Marie Claire Newsletter
Celebrity news, beauty, fashion advice, and fascinating features, delivered straight to your inbox!
Thank you for signing up to Marie Claire. You will receive a verification email shortly.
There was a problem. Please refresh the page and try again.
We've all been there: After an impulsive decision to chop off your hair, a short-lived desire for bangs, or a run-in with Covid or stress that triggered hair loss, you find yourself frantically researching ways to make your hair grow quickly. And while there is no miracle solution that will turn your bob into a waist-length mane overnight, finding the right products—like the right shampoos and conditioners (including shampoos made for hair growth), hair oils, hair growth oils, and leave-in treatments—is crucial to hair growth. Plus, there are a number of holistic, expert-backed health habits you can (and should!) adopt today to foster better, stronger hair from the inside out.
In a rush to grow your hair, or baffled about why it's taking so long? Dr. Peter Young, a board-certified dermatologist and the medical director for hair loss brand Keeps, explains, "The rate of hair growth varies from person to person, and throughout a person's life. Individual differences in the rate of hair growth from one person to another is based on genetics. In addition, each person's rate of hair growth varies throughout their lifetime. We grow hair relatively quickly during childhood, but this tends to slow down as we get older."
If you've noticed this slower pace in hair growth, or if you're simply looking to stay ahead of the curve and keep your hair growing steadily for years to come, check out our top six expert-approved tips and favorite hair growth products for how to make your hair grow longer, faster, and healthier. The mermaid hair of your dreams is just a few steps away.
Hair Growth Tip #1: Maintain a Healthy Diet
Yes, telling someone to be healthy when they want to grow out their hair out is the thunder-stealing equivalent of telling someone who's hungover to drink water. But still: It's effective. Hormonal changes, stress, prescription drugs, and illness can all impact hair growth and even lead to hair thinning. Therefore, if you want your hair to grow—or if you're noticing an increase in hair shedding or thinning—your first task is to eat healthier, drink more water, and exercise.
"Taking care of yourself with a healthy, well-balanced diet, exercising, getting plenty of sleep, and eliminating stresses in your life will help maintain proper functions of your body including hair growth," says Dr. Young. "If you're experiencing increased shedding, a blood test that checks your vitamin and nutrient levels would be a good way to determine deficiencies. Taking certain vitamins could curb that extra hair shedding if your levels are low."
Similarly, Pierre Michel Salon's style director Jerome Lordet points out, "Hair health comes from inside out, so you can put products to help it on the outside, but any growth is going to start from the inside out." To be specific, he recommends "eating healthy and drinking a lot of water—especially in the winter, so that your hair doesn't get dry. That will help with hair thinning."
If you want to supplement your healthy diet with vitamins that will also support hair health from the inside out, check out our guides to the very best hair growth vitamins and collagen powders, which include the options below.
The FDA-Approved Hair Growth Vitamin
Dr. Young recommends Finasteride (generic Propecia), which is an FDA-approved pill that blocks the creation of DHT (which is responsible for hair loss—particularly male pattern hair loss).
Pros: FDA-approved; dermatologist recommended
Cons: Because the causes of female pattern hair loss are unknown, this is only proven to be effective in treating male pattern hair loss
The Collage Powder - Vitamin Duo
Nutrafol Strengthening Hair Growth Duo
I started using this collagen powder daily after I experienced post-Covid hair shedding, and it's worked wonders. Multiple people have commented on the thickness of my hair, the growth of new baby hairs around my hairline, and I personally have observed less breakage and shedding when brushing my hair.
Pros: Thickening; decreases shedding; generous size
Cons: Expensive; slight aftertaste
Hair Growth Tip #2: Take Care of Your Scalp
Hair growth quite literally starts in your scalp, so it's of great importance to take care of this oft-forgotten expanse of skin. If you're experiencing issues with dry scalp or dandruff, check out our guide to the best scalp treatments, and consider scheduling an appointment with your dermatologist.
Otherwise, you can support your scalp's well-being daily by incorporating scalp massages into your routine. Lordet recommends this practice in order to stimulate blood circulation at the roots of your hair.
He also advises that you support hair growth by washing your hair regularly. "If you don't wash your hair, the natural oils can clog the roots of your hair and your hair can't grow." He compares this to being underwater and not being able to breathe: If your roots are clogged with product buildup, dirt, sweat, and pollution, how can they function?
If you want to take your scalp routine one step further, you can also consider a scalp scrub. These scrubs are designed to remove product buildup and exfoliate the scalp. Dr. Snehal Amin, MD, the co-founder and surgical director of MDCS Dermatology, adds that these scrubs also "invigorate hair follicles clogged by accumulation of dead cells, dirt, and debris. This helps alleviate dry scalp by allowing the hair and scalp's natural oils to come through. If you have dandruff, scalp scrubs are also helpful in removing overgrowth of yeast."
Below, some of our all-time favorite products for boosting scalp health so that your hair has an optimal ecosystem in which to grow.
The Clarifying Scalp Scrub
Christophe Robin Cleansing Purifying Scrub with Sea Salt
This scrub promises to be effective for both oily and dry scalps. Customers write that it's color-safe, produces fast results, effectively clarifies build-up and dandruff, and that "a little goes a long way."
Pros: Good for both oiliness and dryness; affordable; cruelty-free; works on all hair types; color-safe
Cons: Strong, so should only be used once a week or as-needed
The Luxury Scalp Serum
Sisley Paris Hair Rituel Revitalizing Fortifying Serum for Scalp
I love Sisley's skin and haircare products, and that applies to this serum, as well. Reviewers also swear by it, promising that it lasts long, is gentle enough for daily use, and has a pleasant but subtle scent. Per Jerome Lordet's advice, try massaging your scalp with this formula on your fingertips to stimulate blood flow to your roots.
Pros: Protein-infused; contains natural ingredients like castor oil; long-lasting; gentle enough for daily use
Cons: Expensive
Hair Growth Tip #3: Avoid Heat and Bleach
A critical component of encouraging hair growth is avoiding harmful practices. Houston-based hair stylist Trey Gillen explains that heat and bleach are two of the most harmful things you could do to your hair if you want to see some extra length. He adds that you should also avoid spending too much time in the sunlight, saltwater, or chlorine-treated pools.
Dr. Young also reminds patients that if they want their hair to grow longer quickly, they should consider adopting a heat-free routine. "After you wash your hair, you should let it air dry," he says. "But, if you don't have the time (or if you just hate the way it looks when it air dries), use the cool setting on your hair dryer. Also, try using a product, such as a spray or cream, that can protect your strands from the full effects of the hair dryer. The same goes if you're styling your hair with a tool, such as a straightening iron."
Below, products that can help you prevent and treat the consequences of heat and bleach exposure.
The Nourishing Hair Oil
Ceremonia Aceite de Moska
According to reviewers, this oil is not only effective for fostering hair growth, but it also helps reverse visible signs of heat damage.
Pros: Can be used on both hair and scalp; BIPOC-owned business; silicone-free; good for both dry and oily scalps; gender-neutral scent
Cons: High price for a small bottle
The High-Quality Heat Protection
Kevin Murphy Heated.Defense Leave-In Heat Protection
If you absolutely must use heat, Haiya Eliza specifically recommends Kevin Murphy products, saying that they work on all hair types, do not contain harmful ingredients, and nourish hair without leaving any nasty build-up. Customers also love this product, writing that since they started using it, they've observed noticeable improvements in how their hair holds up against heat.
Pros: Uses natural ingredients; stylist-approved
Cons: Strong smell; comes in spray form, which not all customers love
Hair Growth Tip #4: Combat Split Ends
When you're aiming for length, the last thing you want to do is chop your hair off. However, stylists agree that getting your hair trimmed regularly is the best thing you can do to retain length. Regular trims prevent split ends, and Lordet tells us that when your ends are blunt rather split, the whole strand ends up stronger.
"Naturally, we all get split ends," says Haiya Eliza, hairstylist and founder of HERcurls. "A strand will split into two, and that split will keep running up the strand until you stop it. What happens is you end up with a strand that's become two halves of a strand, and those two strands are just breaking off as you're brushing, detangling, and styling. So, while your hair is continually growing at the top, it's continually breaking along the strands, so you end up losing rather than retaining length."
The conclusion? "Keep up with your trims to maintain your length," Eliza summarizes.
Hair Growth Tip #5: Be Selective About Your Hair Products
Dr. Young says, "Washing your hair regularly won't do you any good if you're using a product that's harmful to your hair." In particular, he advises staying away from shampoos and other haircare products with coal tar dyes, DMDM hydantoin, Imidazolidinyl, parabens, phthalates, sodium lauryl sulfate (also known as sodium laureth sulfate), and triethanolamine.
Why, you ask? Haiya Eliza compares these common drugstore formulas to "feeding your body fast food. It's cheap and quick but not beneficial, so over time, you're going to feel the costs when it comes to your health, because you're not getting the right nutrients." She explains that ingredients like the aforementioned "accumulate into buildup that sits on top of your hair, and then your hair can't absorb anything, so over time it dries out. And when it dries out, it gets brittle, breaks, and leads to frizz."
The Gentle Shampoo
"Shampoos are often the culprit behind dry scalp," Dr. Amin reiterates. "Try switching to this super gentle formulation, which is free of fragrances, parabens, sulfates, and other harsh ingredients."
Pros: Paraben-free; gluten-free; affordable; dermatologist-recommended; sulfate-free; made for sensitive skin
Cons: Contains pentylene glycol, which can be a mild irritant for some
The Plumping Shampoo
Kevin Murphy Plumping.Wash Densifying Shampoo for Thinning Hair
"I'm able to use this on everyone, no matter the hair type," says Haiya Eliza, "because it nourishes your hair effectively, whether it's curly, wavy, or straight hair." I tried the shampoo myself, and was delighted to find my curls bouncier, shinier, and healthier-looking than I'd seen them in months.
Pros: Contains natural ingredients like aloe vera; fights hair thinning; stylist-approved
Cons: Expensive
Hair Growth Tip #6: Reduce Stress
If you're looking to grow your hair out, it's in your best interest to embrace a sense of calm. Dr. Young tells us that stress can lead to hair loss and increased shedding, which means that the best hair growth pill to take must just be a chill pill.
"There are various stressors we may experience throughout our lives which can cause hairs to have a shorter lifespan and fall out prematurely," Dr. Young explains. "These can be physical stressors, including severe illness or a crash diet, or emotional stressors, such as anxiety and depression."
But don't let the relationship between stress and hair loss bring you even more stress! Dr. Young reassures, "The good news is that when a hair falls out, the hair follicle itself usually stays alive and can continue to produce new hair."
Be Realistic
While hair growth is well within reach and taking these steps will undoubtedly improve your hair health. Experts remind us to be realistic.
"Hair grows about half an inch per month on average, and up to six inches per year," says Dr. Young. "Genetics plays a major role in the speed of hair growth in both men and women."
And if you're experiencing hair loss? "Hormonal factors and genetic predisposition are believed to contribute to female pattern hair loss," he explains, "but unlike male pattern hair loss, the exact cause of female pattern hair loss is not entirely clear." Therefore, if you're concerned about the rate at which your hair is growing (or shedding), contact your dermatologist.
Meet the Experts
Jerome Lordet is a hair stylist with over twenty years of experience. Initially trained by Bruno Pittini of Jacques Dessange in his native France, he has since styled a number of celebrities, including Bianca Jagger, Raquel Welch, Jessica Simpson, and more. He currently serves as the style and salon director of Pierre Michel Salon in New York City.
Peter C. Young, MD is the Keeps Medical Director and a board-certified dermatologist. Dr. Young had a distinguished career serving as a physician in the U.S. Army for nine years before going on to practice dermatology in Massachusetts for 22 years. In addition to his published medical articles, Dr. Young has also been a speaker at national medical meetings on teledermatology and is a fellow of the American Academy of Dermatology. Dr. Young is currently located in Estero, FL.
Dr. Snehal Amin is a board-certified dermatologic surgeon and dermatologist. He graduated from Harvard College, Albert Einstein College of Medicine, and Cornell-New York Hospital Dermatology Residency, and went on to serve as Director of Mohs, Laser and Dermatologic Surgery at New York Medical College. Since then, he has founded MDCS Dermatology: Medical Dermatology and Cosmetic Surgery in New York City and started teaching as a Clinical Assistant Professor of Dermatology at New York Presbyterian Hospital and Weill Cornell Medical College.
Trey Gillen is a hairstylist based in Houston, Texas. He has over ten years of experience, having styled for New York Fashion Week with designers such as Anna Sui, Ralph Lauren, Donna Karan, and Nicole Miller.
Haiya Eliza is a Cuban-Bolivian hairstylist and founder of HERcurls, a brand focused on educating curl-owners about how to best care for and style their hair. Originally from Miami, she is currently based in Dallas, Texas.
Celebrity news, beauty, fashion advice, and fascinating features, delivered straight to your inbox!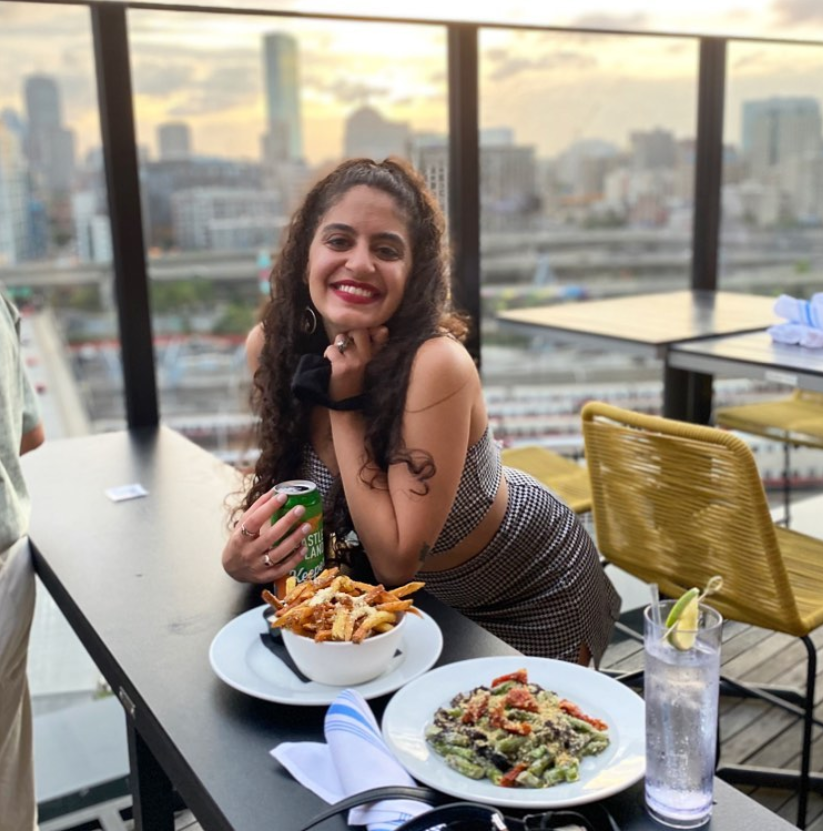 Gabrielle Ulubay is an E-Commerce Writer at Marie Claire and writes about all things beauty, sexual wellness, and fashion. She's also written about sex, gender, and politics for publications like The New York Times, Bustle, and HuffPost Personal since 2018. She has worked extensively in the e-commerce and sales spaces since 2020, including two years at Drizly, where she developed an expertise in finding the best, highest quality goods and experiences money can buy. As a film school graduate, she loves all things media and can be found making art when she's not busy writing.