Beauty Around the Clock: Lauren London
The 'You People' actress on her obsession with '90s beauty, healing baths, and the "desert island" skincare product she can't live without.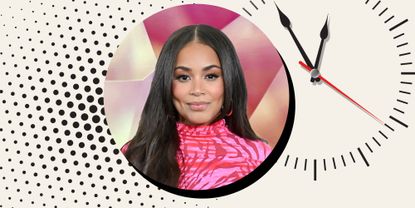 (Image credit: Future)
Marie Claire Newsletter
Celebrity news, beauty, fashion advice, and fascinating features, delivered straight to your inbox!
Thank you for signing up to Marie Claire. You will receive a verification email shortly.
There was a problem. Please refresh the page and try again.
Welcome to Beauty Around the Clock, Marie Claire's weekly peek into the daily lives of some of the most game-changing women in their industries. Ever wonder how they get it all done in a day? Here's your answer.
"I'm really simple with beauty," You People star Lauren London bluntly states. Sure, her skincare routine is pretty bare bones (it's three products max), but her obsession with '90s makeup gives her an experimental edge. "I grew up watching Living Single. I grew up watching Nia Long, Halle Berry, Lil' Kim, Mary J. Blige, and Jada Pinkett-Smith, whose looks were always different and transforming. Those were my beauty icons growing up. Watching how they did monochromatic looks and had hair and makeup matching their baby blue outfits—that fostered how I see beauty and how I want to express it." So, when London teams up with her makeup artist, Maria Vargas-Guzman, it's game over. Over-lined lips and glitter eyes are just the starting point (just take a peek at London's Instagram for reference).
During downtime though, glam takes a backseat to self-care. Meditation starts her day and healing baths followed by journaling and some Golden Girls end it. Here, the actress breaks down the habits, rituals, and products that make her day-to-day. And make sure to check out her new film, You People, on Netflix.
Rise & Shine
"I'm part of the five am club. I naturally would wake up at six, but I have to force five. It's an alarm that wakes me up. I wash my face, brush my teeth, and I make myself tea in the morning. Then, I do some meditating, I write, and I pray. I don't try to force a certain amount of time or do it a particular way. If my body feels like laying down and breathing—that's what I do. If my body feels like sitting up and stretching—that's another form of meditation. I love the Calm app, too. So sometimes I'll do a ten minute guided meditation. I also like to light a candle—I use Byredo Cotton Poplin or Le Labo Santal—because everything is still dark outside and that represents God's light for me.
I'll make my kids' lunches and snacks and get their backpacks ready and by the door. I'll wake them up, get them ready, and get all of us out the door. But I make myself a coffee, too because I *need* that for the ride. Tea is how I start the day, but coffee is what I need to stay up.
Morning Maintenance
I wash my face with this cleanser called Redefined. After that, I use this face oil called Calm Complexion from Purpl & Prosper, a female-owned boutique skincare line. Then I do the Soft Moisturizing Cream from La Mer. I'll also do some under eye cream to brighten up that area. That's my bottom line, fast and furious morning skincare routine when I'm running out at 6:30 in the morning.
Rodan + Fields Redefine Daily Clay Cleanser
Power Start
I do like to eat breakfast, but I normally don't on weekdays because I'm rushing to get the kids to school. It really depends, but I'll try to make a smoothie in the morning—or an acai bowl.
Fitness Fix
I love hot yoga—that's my go-to. I wish it was more of a priority for me, but it's not. I'm not even going to lie. I would like to go three times a week, but it's really more like once a month. I'm also a big walker. Not even fast walking or running; just a couple miles a day. That works best for me.
Signature Look
I usually do the Laura Mercier Tinted Moisturizer because I'm really not good with foundation and blending it out. I have to do my Giorgio Armani concealer—I'll put loose powder underneath to bake that because I crease a lot under my eyes. Blush is really important and I love blush. It makes you look like you're alive and the blood is flowing through. I have to do my eyebrows—that's the most important. I'll swipe on some lipstick and then I'm out.
If I'm working with my makeup artist Maria [Vargas-Guzman] though, I love glitter and I love color. If it's pink, I want it over the entire eyelid and up to my eyebrow. I'm really into '90s makeup—I think that's my favorite. I love a matte lip with darker liner. If we need to execute a look, it's always '90s-inspired.
Laura Mercier Tinted Moisturizer Natural Skin Perfector
Amani Beauty Luminous Silk Face and Under-Eye Concealer
Signature Scent
I would have to say If by Apothia.
Hair Help
Using oil on my scalp is my favorite. My friend makes this one called Hair Love by Dominique. It's another boutique brand that really works. She puts care and love in it and it's really helped to grow my hair.
Cheap-But-Chic
My desert island skincare product would be Vaseline. You can use it on your lips, your hair, your face—everywhere. It's like the best product to ever exist.
Self Care Ritual
I'm big on healing baths—a bath at night, with just some soothing music, me and my thoughts, some breathing, and just letting go.
Backup Career
I would be a therapist. I love psychology.
P.M. Routine
At night, I wash my face and put on the same oil that I do in the morning. I just skip the thick moisturizer.
Lights Out
Once the kids are in bed, I get to handle myself. I write down what I need to do the next day, things that happened that day, and write out my feelings and what I'm grateful for. I try to watch something that's very easy, like Golden Girls and go to sleep by nine.
Celebrity news, beauty, fashion advice, and fascinating features, delivered straight to your inbox!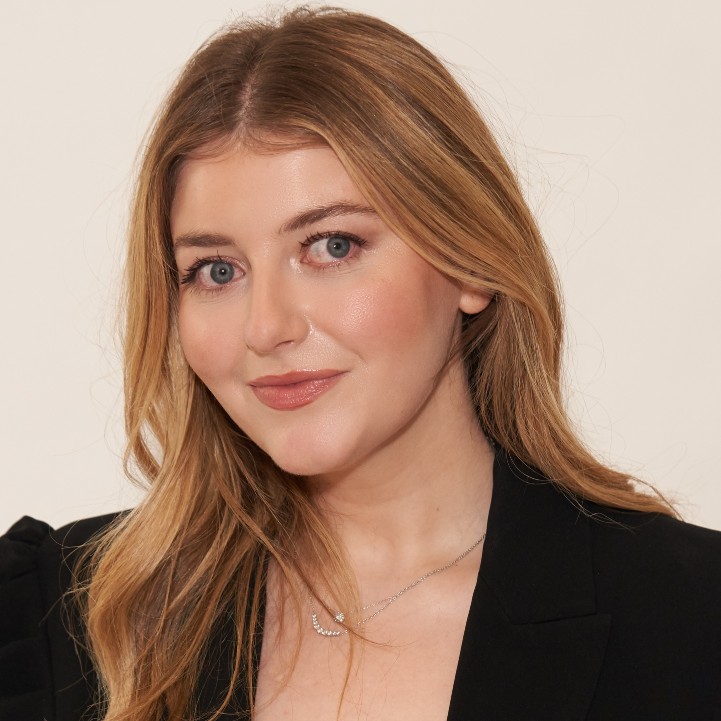 Samantha Holender is the Beauty Editor at Marie Claire, where she reports on the best new launches, dives into the science behind skincare, and keeps up with the latest trends in the beauty space. She has previously written for Us Weekly, Popsugar, Makeup.com, Skincare.com, and Philadelphia Wedding. Follow her on Instagram @samholender.