Beauty Around the Clock: Lionel Richie
The multiplatinum singer on his grooming favorites and the best beauty advice he received from Elizabeth Taylor.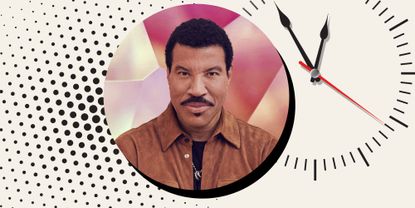 (Image credit: Future)
Marie Claire Newsletter
Celebrity news, beauty, fashion advice, and fascinating features, delivered straight to your inbox!
Thank you for signing up to Marie Claire. You will receive a verification email shortly.
There was a problem. Please refresh the page and try again.
Welcome to Beauty Around the Clock, Marie Claire's weekly peek into the daily lives of some of the most game-changing men and women in their industries. Ever wonder how they get it all done in a day? Here's your answer.
If you're too young to remember Lionel Richie as the co-lead singer for the musical band the Commodores, then you might recognize him as a judge on American Idol, and you probably spotted his larger-than-life smile behind the scenes at Sophie Richie's star-studded wedding. Either way, the musical icon gives major props to the funk and soul group because it was the "basic launching pad for the rest of his life," he reflects. "Everyone in the group could read music, and I couldn't. But they encouraged me to keep writing. I learned that as long as I have a cocoon that supports me, I can do anything."
Now, the 74-year-old is entering a new era of his life with fragrance creation and he's incredibly grateful for the support from Firmenich, a privately-owned fragrance company, who helped him discover that crafting scents is a natural extension of his career. Richie loves to embrace the similarities between songwriting and fragrance creation—the notes have to work together, he says. "I'm in the business of how a song makes you feel," he adds. "And in the fragrance world, it's all about how a fragrance makes you feel?"
Richie's latest fragrance, Easy Like Sunday Morning, is a unisex scent available on HSN. Here, the Grammy-winning artist shares his grooming favorites, including the best beauty advice he received from Elizabeth Taylor.
Rise & Shine
I wake up around 11 o'clock. And if I'm on the road, I stay up late and sleep basically all day, so I'm ready for the show at night.
I typically start my day with warm lemon water to flush my system. I always think of the stomach as being a refrigerator with the door open. So you want to make sure that you clean the palate before you start the next day. When I'm on the road, steak and eggs are it, or some kind of protein—chicken, fish, eggs, that kind of thing. I'll eat oatmeal to start, and then veggies. And then just before the show, or let's say an hour or two before the show, then I go to carbs.
When I'm on the road, carbs are my friend. When I'm off the road, carbs are not my friend, because it's all sugar. So I have to balance out the process of protein and carbs. When I need the fuel, I get the fuel. I'm one person on the road and another person off the road.
Morning Maintenance
My daily morning routine consists of a cleanser, exfoliant, and a great moisturizer. It's simple, but these are the things that work for me. Dr. Lancer and I have been friends for a very long time. I like to use his product because I have very sensitive skin.
Signature Look
Dr. Lancer's products are the ones that I use, because it fits with my whole skin regime, and I have sensitive skin, so I have to be very careful what I put on my skin. I love his moisturizers, sunblock and cleanser. So basically, it's a very simple routine. There's nothing where I have four or five things to do, but simple, every single day.
Fitness Fix
There is no substitute for being in shape when you're performing on stage almost every night on tour. Two hours of singing and moving is my life right now. Now, when I'm off tour, I do about 20 minutes of an elliptical. I have a physical therapist that comes in, we stretch, we do a lot of weight work, and more importantly, I have someone to rub me down just to make sure that all the toxins come out.
Signature Scent
People would always ask me, "What do you do for your fragrance?" And I would always go back and tell them, "Okay, so listen, stand by," because I really don't have a fragrance that I love.
So my dear friend over at Firmenich, came up to me and said, "Why don't you deal with us and find a nose here?" Before I thought you just put a couple of smells in the room, you mix them up, then here we go. And she said, "There are notes." And I said, "Like as in musical notes?" She said, "No, as in scent notes." And she went through the process of creating a fragrance with me.
I'm in the music business and I deal with 12 notes. Just 12 notes. In the fragrance world, there's an unlimited amount of variations. What I had to do is figure out how to put these notes into place, and then move them up, move them down, make them stronger, make them lighter. And I found that certain fragrances that I didn't like when mixed with a certain combination makes the fragrance even better. It enhances the scent.
Self-Care Ritual
I am a hopeless horticulturist. In other words, I'm a gardener. I'm scissor hands! I build lots of hedges around my property because I know I can cut, make noise, and just make a mess. I go into my yard in the afternoon and come out completely filthy. But from a meditative point of view, I am really in a great space.
Daily Playlist
I'll listen to any music that doesn't bring in a drummer. In other words, I am in the beats world. As soon as the drummer comes in, I start evaluating the music or I start creating. Everything in my world comes from a beat. I listen to classical guitarists and pianists and that cleanses the air for me. A good Oscar Peterson always works no matter where you are, it is just simplicity.
Hair Help
I've been using products around the world, but I'm into Oribe now. I like their moisturizer, conditioner, and shampoo. I'm laughing because when I was with the Commodores, the joke was, if you have anything you need for grooming, or skin issues, or a conditioner for your hair, you see Lionel. I was the go-to guy in case you needed to clean up.
Back in my early days, I was absolutely obsessed with my mustache. People would ask me all the time, "So tell me about your mustache." And I said, "What do you mean by my mustache?" And they said, "Well, how do you keep it groomed?" And I said, "Oh, that's easy! Most people like to cut their mustache. I like to tweeze mine."
Then they say, "Do you have that much time on your hands?" And the answer is, I spend so much time in a hotel room that part of my meditative process is tweezing.
Tweezing is relaxing, period. I stay in the house, stay out of trouble, and tweeze.
Beauty Icon
I had the pleasure of knowing Elizabeth Taylor, and I must tell you, in my life, I have never met a person more aware of herself in terms of beauty, in terms of her regime, her elegance, her grace. And the most important thing about it, she was as funny and engaging as ever.
When I first came to Hollywood, she found me. I didn't find her. Let me say it that way. And so she was a huge fan, but more importantly, she was a person I could talk to. So every time I would ask her, okay, so she says, "Lionel, have you tried this? Lionel, you need to try this, Lionel." Most people don't give you advice off the top of their head, but she offered the best cream, lotion, fragrances, makeup. And she had a great line that I loved, and that was, "You have to first of all feel like a star to be a star."
Every time you were around her, she'd look at your hair, she'd look at your skin, and said, "What are you doing for your skin, Lionel? What are you doing for your skin?" That kind of thing.
Backup Career
I'd have a gardening service that you would not believe. I would either be a horticulturalist or an architect. I love buildings and structures. When I'm in Europe and outside of America, I kind of relate to how the architecture fits into the modern day world that we're living in now.
The other thing is that I'm an art collector. Crazy how I got off into that. But I found that part of the creativity is being around other creative people. So in my world, great designers in fashion, great art, great music, architecture, and being out in nature, that's really my thing—I would be one of those.
Although I must admit, I knew I wasn't going to be a great architect because there was one part of the class that you take, it's called stress. You do the math to figure out how far you can make the stress happen on your structure. Well, my math, at that particular time, did not go along with my design. So everything I had fell to the ground. So I said, "Well, maybe architecture won't be my career."
PM Routine
My creative time collides with when I want to wind down. Ironically, what really helps me create is exhaustion. For me, the conscious mind is your worst nightmare when you're trying to write something, because it tells you, "that's not going to work. That's terrible. Why would you do that?" But, it's all in your head.
So part of my wind down is I just frustrate myself trying to create, a great glass of red wine will do it. Chamomile tea will sometimes do it. But more importantly, my brain just gets worn out. And from that, I now go into that world where I ask, do want to stay up and create, or do I want to go to bed? And so I've gotten to the point where I've made friends with myself now. Pinterest will take me all the way out, because I'll just start looking at pictures to the point where I just go to sleep, or I just sit still for a moment and meditate. And that will probably be the last of my evening, somewhere around 2:30 or 3 o'clock in the morning. If I can make it to 3:30a.m, then I'm pretty much down.
The creative world happens between one and six in the morning. For most of my life, one to six in the morning was studio time. And so that's the creative time. That's the time when God talks to me. Because everyone else is exhausted, all the lawyers, everybody who's put out a prayer, they're sleeping. And so you have a chance to kind of have a one-on-one with the universe. So I use that time of quiet. It's really a moment where the phones are not ringing and nothing's happening. That's my time.
Shop Lionel Richie's Favorites
Celebrity news, beauty, fashion advice, and fascinating features, delivered straight to your inbox!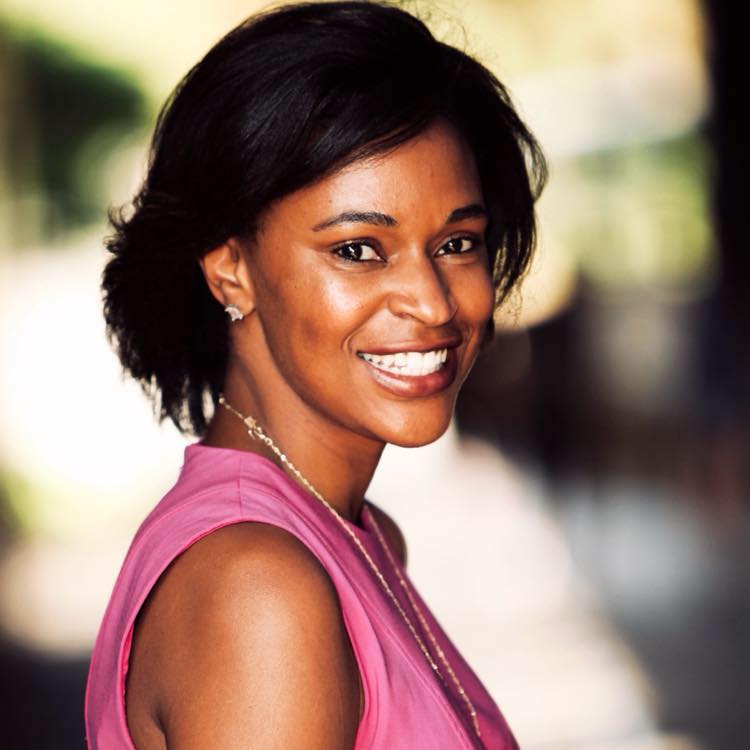 Deena Campbell is the Beauty Director of Marie Claire where she oversees beauty and health content on all platforms. Deena joined Marie Claire after a decade-long career as an editor in print and digital media. Before joining the brand, she managed editorial content for L'Oréal owned Makeup.com and Skincare.com. In 2015, she launched Essence.com's hair channel where she received Time Inc.'s Henry R. Luce Award, shortly before joining Allure.com's staff as Senior Beauty Editor. Along with her editorial positions, she also consulted on content and marketing strategies for beauty companies including DevaCurl and Dove, and has appeared at various speaking events and live television segments.