The Beauty Girl's Guide to Fighting Off Pollution
Because it *is* aging you.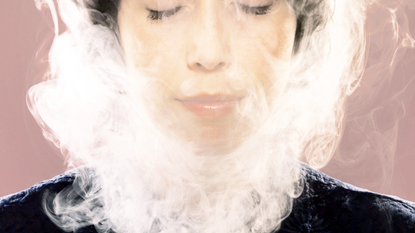 (Image credit: Archives)
Much like Carrie Bradshaw, many of us have dysfunctional relationships with our respective cities. The rent's too damn high, there are unsavory smells, dating prospects are, erm, challenging, and we've got round-the-clock racket disrupting our REM cycle. But, if you're a skincare buff, those problems pale in comparison when you consider that these urban metropolises are wreaking havoc on our complexions.
An inconvenient truth: 88% of the world's population live in cities that don't meet the World Health Organization's standards for air quality, which is detrimental to our bodies, inside and out. By nature, cities are overrun with pollution, like smoke or car exhaust. This activates free radicals that contain toxins, which greatly accelerates the process of aging, as well as damages the skin's barrier and elasticity, causing inflammation.
Furthermore, urban life predisposes us to dehydration, an often overlooked contributor to dry skin, impairment of skin barrier function, and pre-mature aging. "Individuals often underestimate the major impact of dehydration on skin health and the skin's ability to perform its vital function of environmental protection," says iS Clinical's Clinical Director Dr. Charlene DeHaven.
Before you book your one-way ticket to the 'burbs, rest assured that fighting back against city smog is, in fact, feasible. But, alas, proper daily cleansing, eating a healthy diet, regularly exercising, and drinking adequate amounts of water aren't going to cut it.
"Although healthy lifestyle measures are helpful and should be continued, the facts show that sharp increases in urban pollution overcome these healthy choices," explains DeHaven. "The occurrence of skin problems in the urban environment correlate very clearly with upticks in pollution and particulate indices."
As far as that extra, indispensable protection, what it comes down to is topical antioxidants, which adds to the skin's mantle of defense, and sun protection. For the former, look to super-concentrated, antioxidative creams and serums that repair and defend your skin against particulates. But keep in mind: it's not simply a matter of wearing them during the daytime—pollution never sleeps and it's essential to be on the free-radical defense at all times.
1. iS Clinical Reparative Moisture Emulsion, $85; skin1.com.

2. Clinique Super Rescue Antioxidant Night Moisturizer, $47; sephora.com.

3. Origins A Perfect World Antioxidant Moisturizer with White Tea, $41; sephora.com.
Another way to fight pollution's effect is by eating foods with protective antioxidants. "Many scientific studies document the effectiveness of 'nutraceutical foods' AKA colored fruits and vegetables in raising the body's protective antioxidant levels and decreasing blood levels of free radical damage," says DeHaven. "This reduces the risk of early disease onset, including skin diseases and aging."
For SPF, the American Academy of Dermatology recommends a *minimum* of SPF 30, which can be a superior quality sunscreen or a physical sunscreen active. The key is to look physical blockers such as zinc oxide because they are inert, not absorbed by the skin, and don't cause an inflammatory response of their own upon solar exposure, says DeHaven.
1. iS Clinical Extreme Protect SPF 30, $68; skin1.com.

2. Skin Ceuticals Ultimate Defense SPF 30, $40; skinceuticals.com.

3. Eucerin Daily Protection Moisturizing Face Lotion, SPF 30, $9.99; drugstore.com.
Lauren is the former beauty editor at Marie Claire. She love to while away the hours at coffee shops, hunt for vintage clothes, and bask in the rough-and-tumble beauty of NYC. She firmly believes that solitude can be a luxury if you've got the right soundtrack—that being the Rolling Stones, of course.