How The Women of Lost Stay Gorgeous
Just in time for the 100th episode of Lost, we talked to Emily Katz, Makeup Supervisor for the show, on some behind-the-scenes makeup tips.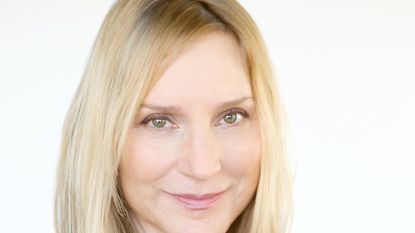 (Image credit: Archives)
The tanned and beautiful women on ABC's Lost make being stranded on an island look all too desirable. Just in time for their 100th episode, we talked to Emily Katz, Makeup Supervisor for the show, on some behind-the-scenes makeup tips:
Climate must be a huge issue for you. How do you deal?
EK:
It really is, so we need to keep it simple. The most they need is one coat of mascara when they're on the island, and a coat of Benefit She Laq. We found this is remarkable for the weather conditions we're dealing with. Sometimes we only use this instead of mascara to just enhance the lashes a little bit, and it stays put!
Do you use anything else on the eyes for that fresh look?
EK:
Not only are we dealing with weather, we're also dealing with a lot of people on set that have allergies! So to mitigate that, I'll use subtle eyeshadows that are hypoallergenic. That's why I love Clinique's Teddy Bear Quad. It has a lot of deep and neutral browns. It seems to work for the "no makeup" look.
I also use MAC eye kohl pencil in Powersurge. It's a bronzey-brown color that you just have to try! It works on a lot of skin tones. I've used it on women of all different complexions and it always looks breathtaking.
Have you switched it up at all for this season?
EK:
I'm always using new products. I just started using Clinique's Superfit on some of the actresses' bodies to get the perfect tan look. It has stood the test of endurance while filming and it stays put for hours. We love it. It absolutely works.
Best beauty advice you were ever given?
EK:
My grandmother, who I now know knew little to nothing about makeup, told me to always put your neck cream going up, from your collarbones and across your neck to your jaw. Lift! Who'd a thunk it, it really works!
OK so you're stuck on a desert island – what products do you have with you?
EK:
I guess I wouldn't care how I look if I'm deserted on a tropical island, though sunscreen and a stick lip balm are absolutely essential! If I could have only one piece of makeup, it'd be the Powersurge eye pencil. Why not go with what works, right?
Catch Lost every Wednesday at 9/8c on ABC.
Shyema also writes for her own beauty and food blog, Beauty and the Feast.
Marie Claire email subscribers get intel on fashion and beauty trends, hot-off-the-press celebrity news, and more. Sign up here.