Breaking Down the Mind-Bogglingly Rapid-Fire Hair Transformations of Kylie Jenner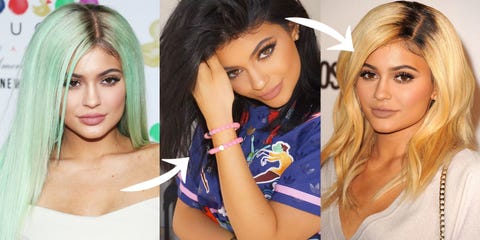 How, you may wonder, (or why), does one teen starlet don kajillions of new hairstyles in a matter of weeks? In a new interview with The New York Times, Kylie Jenner reveals that her constant lock shakeups can be attributed to one thing (well, two): over-bleaching her strands and then shaving half of her head on her 17th birthday. In the year since, she's tried extensions, wigs, lobs, pastel hair, and essentially everything in between—and sometimes as quickly as one day apart. Here, every single one of her looks over the past year.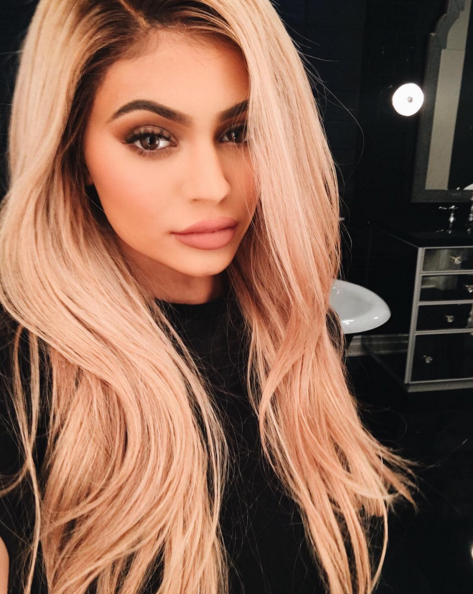 March 2016
Kylie is back at it again with the color-blocked blonde. This time opting for an edgy rose gold shade.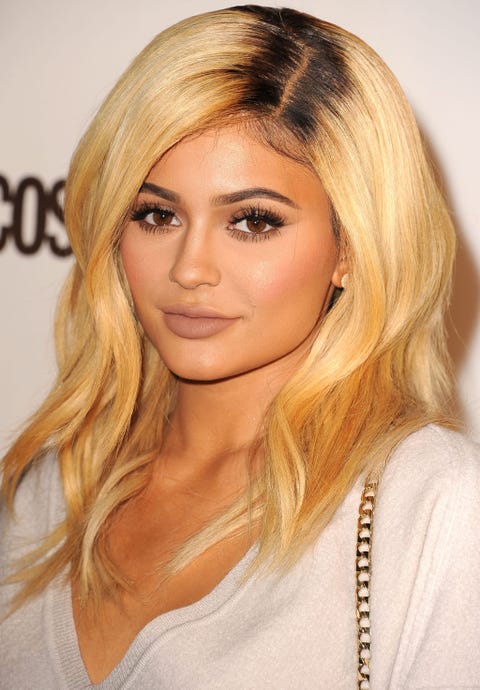 October 2015
Jenner decided to take a walk on the wild side, but "just for the night." While we love the golden platinum blonde and exposed roots look, we're partial to her natural, dark black shade.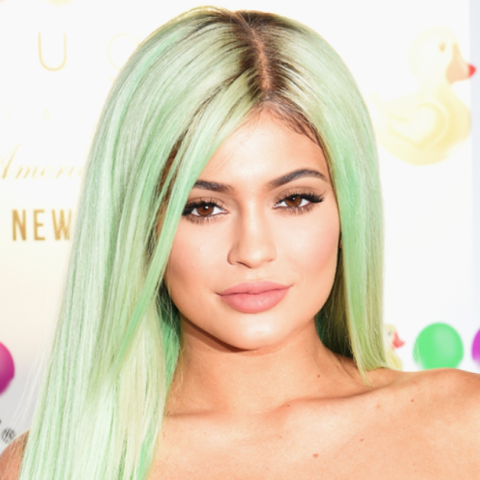 September 2015
Post-NYFW, she goes for an ethereal, sea foam green shade.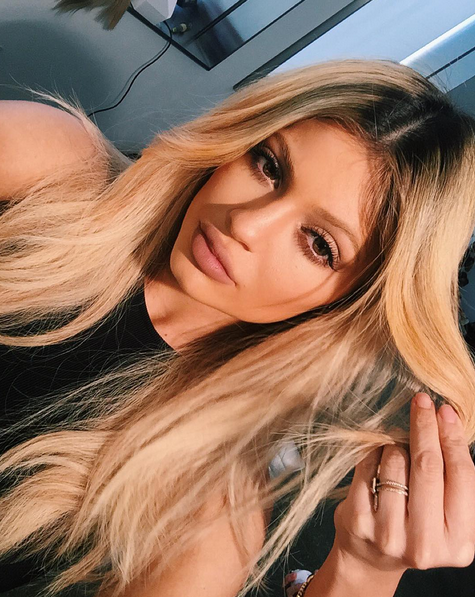 September 2015
Jenner throws matches bleached brows to her latest: a layered bronde style with color-blocked roots.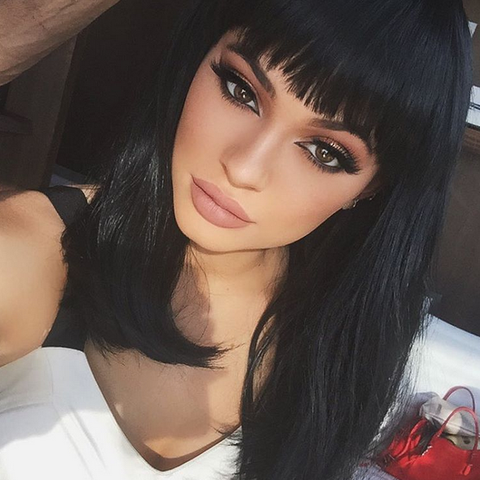 August 2015
Jenner's giving us serious Uma-Thurman-in-Pulp-Fiction vibes with this choppy black wig.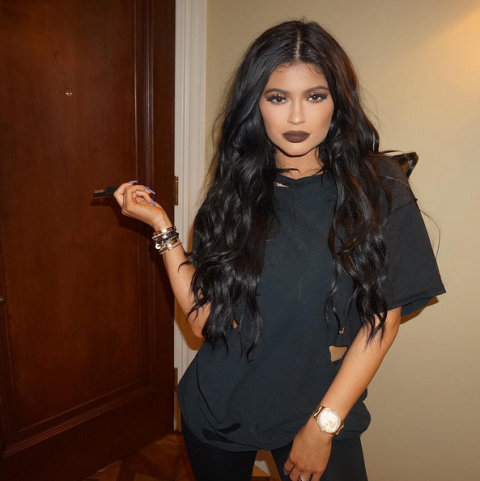 August 2015
Perhaps her longest strands ever, Jenner goes back to black with loose waves.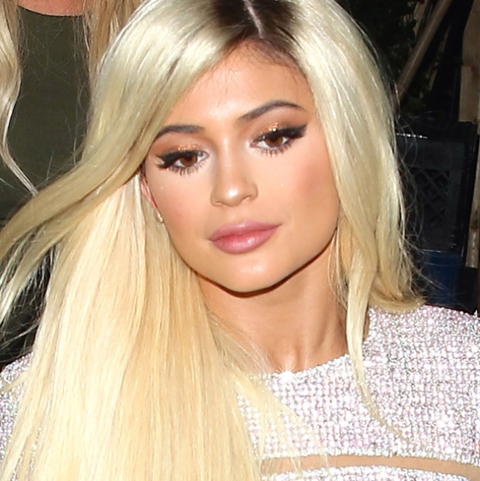 August 2015
Earlier that month, platinum blonde with dark roots.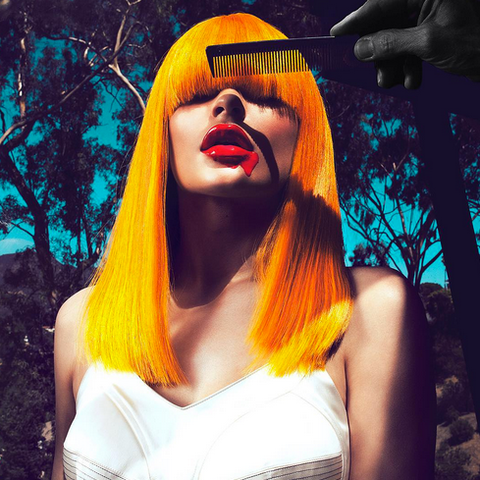 August 2015
For a photo shoot, a carrot-orange wig with eye-concealing bangs.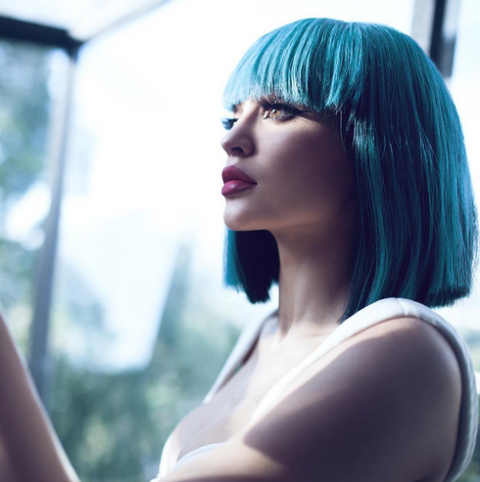 August 2015
Same day, different hair—it's like a microcosm of The Life of Kylie's Hair.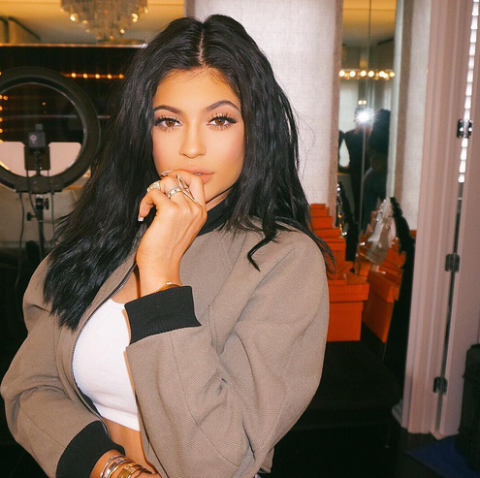 July 2015
These are likely hair extensions, considering...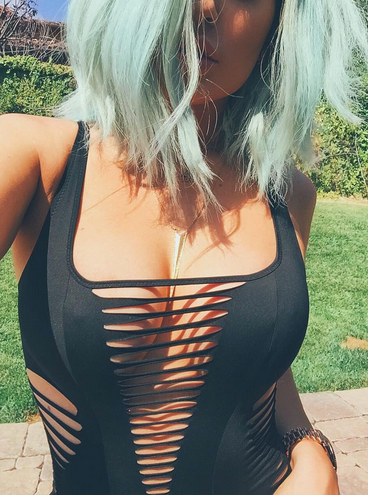 July 2015
...the month before, she looked like this.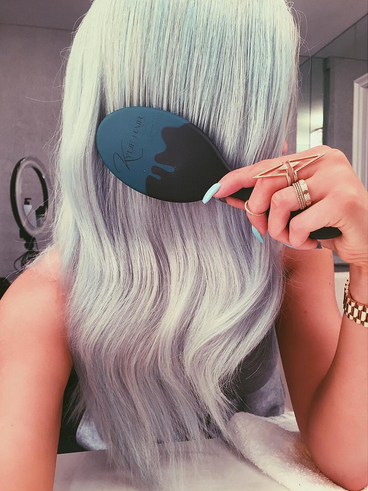 June 2015
Back another month and you get a longer, grayer version. (Looks kinda like opal hair, no?)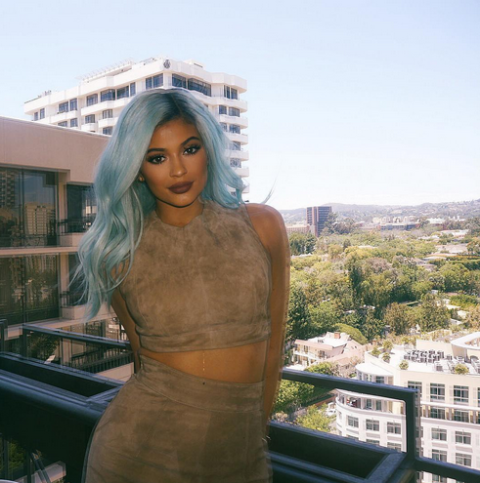 June 2015
Ah, the OG blue (well, from this latest blue streak) from the month before *that*.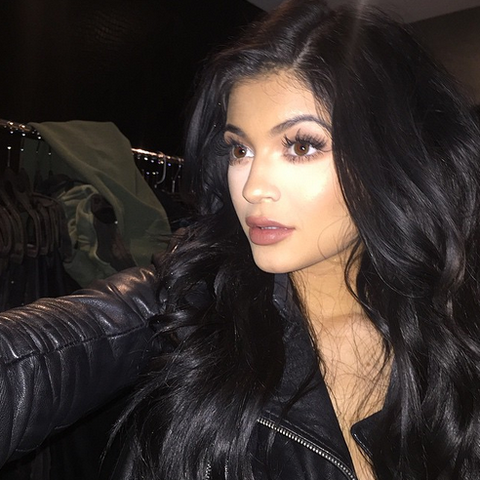 May 2015
A bit more of a natural hair hue here (though prooobably with extensions).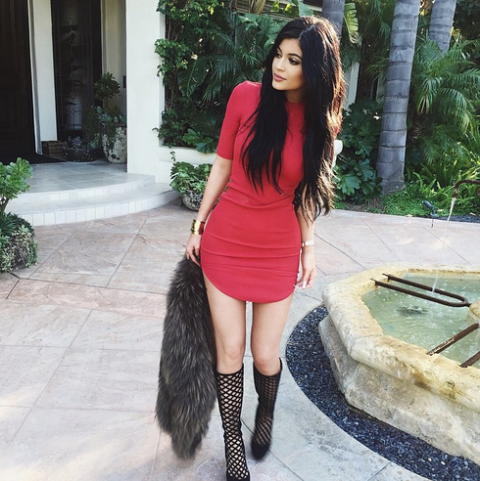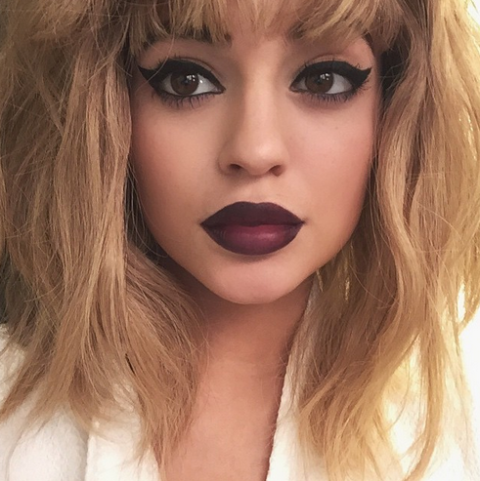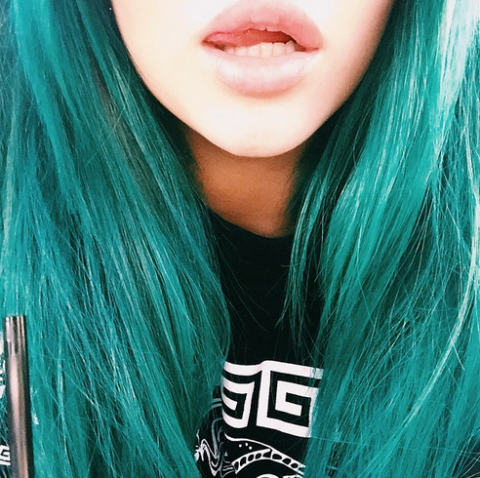 February 2015
Feeling especially blue, she goes full-on, monochrome teal.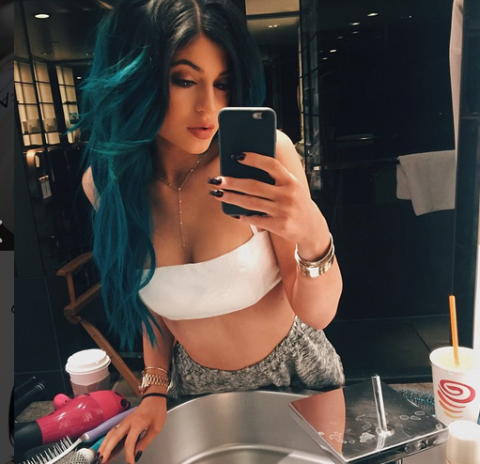 December 2014
Jenner wears a whole wig's worth of hair extensions in a deep turquoise hue.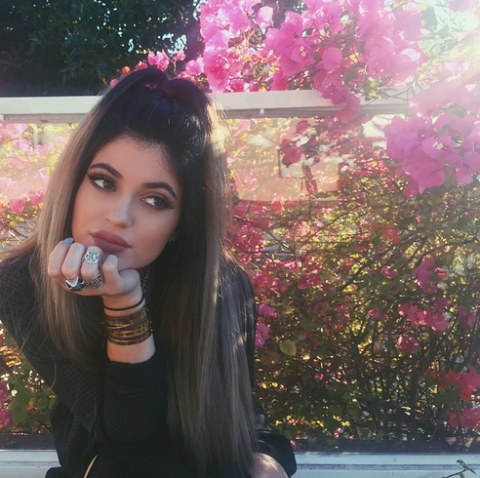 December 2014
Long black hair with highlights suits this fountain-style half-up '90s do.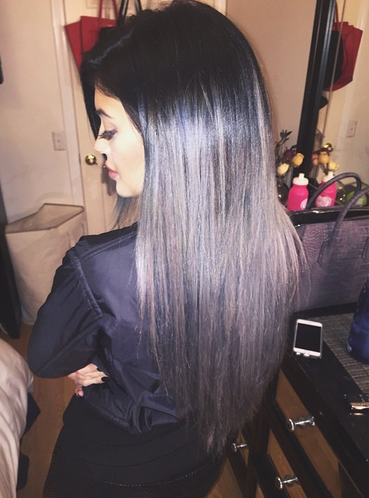 November 2014
Because you're never too young to go gray, Jenner dons a violet-hued silver.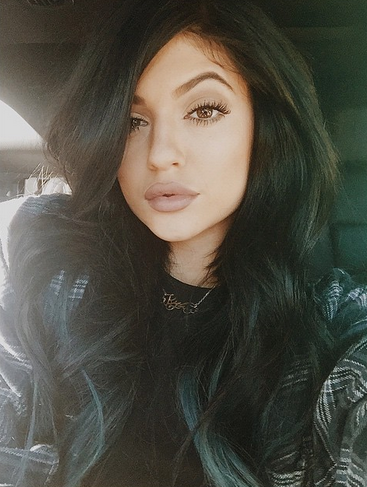 October 2014
Embracing the dip-dye trend, she goes for subtle aqua ombré streaks. (Can you see 'em?)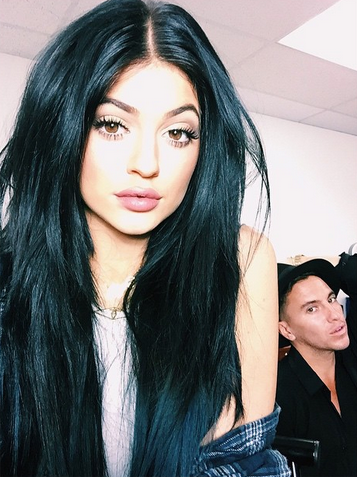 October 2014
Ah, Jenner's first foray into extension color play. Here, a silver-blueish tint.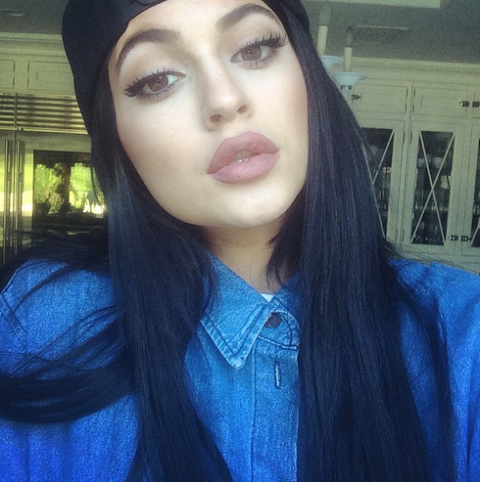 September 2014
Annnnd back to the long, black, and linear look.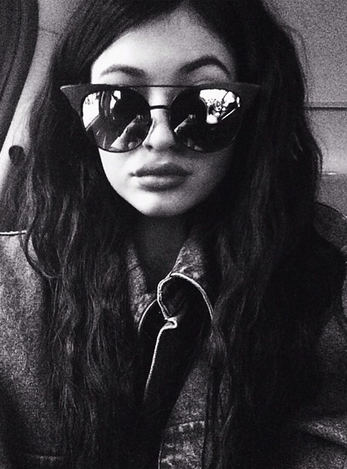 September 2014
A slightly shorter mermaid wave...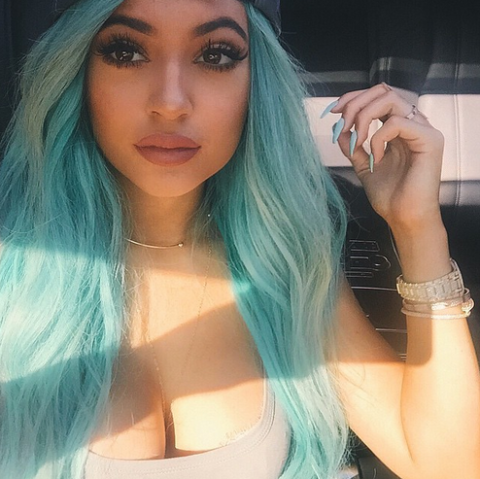 September 2014
More blue! Yes, you did the math right: three blue dye jobs in one year.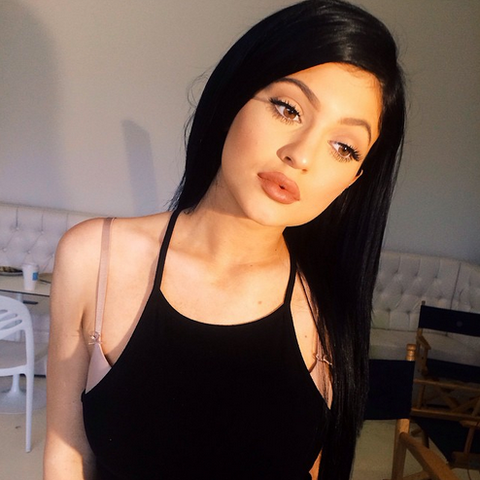 August 2014
After shaving half her head for her 17th birthday, Jenner kicks off her whirlwind hair year with a long, sleek black wig.
This content is created and maintained by a third party, and imported onto this page to help users provide their email addresses. You may be able to find more information about this and similar content at piano.io