Alanna Rutherford
The next Elena Kagan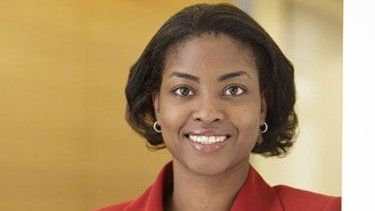 (Image credit: Marie Claire)
Alanna Rutherford, 34, partner, Boies, Schiller & Flexner LLP
Résumé: The youngest — and only African American — equity partner at her firm, Alanna Rutherford's CV is every pre-law student's fantasy. Negotiating billion-dollar settlements and challenging California's gay-marriage ban, as she may later this year, is all in a day's work for this legal diva.
Background check: "When I was 8, I wanted to be James Baker, the White House chief of staff; he worked behind the scenes. I never wanted to be president. I enjoy crisis management, which is what litigation is."
Big break: "Getting a record $4 billion for AmEx in its 2007 and 2008 settlements with Visa and MasterCard felt really good. I'd been working with them before they filed the lawsuit and saw the case through to the end."
Adrenaline junkie: "I do one thing every year that scares me. I've jumped off cliffs, skydived, and cut off all my hair. I also want to see 100 countries before I turn 40. I'm at 78 now, including Mongolia, Malaysia, and Zambia."