What We Know About Miley Cyrus and Her Rumored New Boyfriend Mike Will
It sounds pretty serious.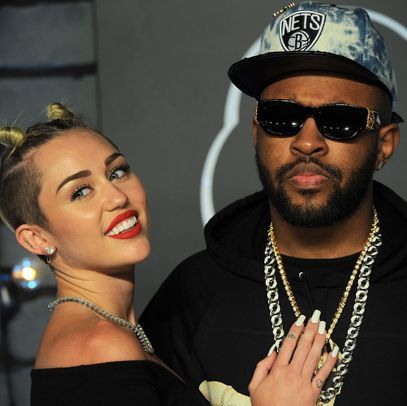 (Image credit: Archives)
Ever since her split from fiancé Liam Hemsworth (opens in new tab) back in September, Miley Cyrus' (opens in new tab) love life has been a thing of mystery. However, it seems the cat is out of the bag about her new flame.
According to Us Weekly (opens in new tab), multiple sources have revealed that Cyrus is dating her BANGERZ (opens in new tab) tour producer Mike Will Made-It. The report comes not long after a witness told Us Weekly the duo was "all over each other" at a BET Awards (opens in new tab) after-party back in June.
"Everybody in her circle knows they've been together this whole time," a source told the magazine.
It's rumored that the two started dating not long after she broke things off with Hemsworth and that they "talk and text all day, every day."
Apparently, Will has already gotten a nod of approval from Cyrus' mom Tish. "Tish says he's part of the family," the source also said.
Related Links:
Miley Cyrus and Flaming Lips' New Video Is Even Trippier Than You'd Imagine (opens in new tab)
Shailene Woodley Fiercely Defends Miley Cyrus (opens in new tab)