26 Things You Didn't Know About Cole Sprouse
These will make you love Jughead even more.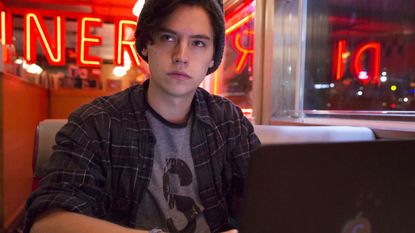 (Image credit: The CW)
Cole Sprouse is one of the breakout stars of The CW's Riverdale, but as anyone who even accidentally turned on Disney Channel in the mid-00s knows, it's far from his first acting gig. Cole is one half of twin acting powerhouse Cole and Dylan Sprouse, and he and his brother starred in Disney's The Suite Life of Zack & Cody and its spinoff The Suite Life on Deck. Iconic.
There's a lot more to the actor than bringing the moodiest incarnation of Jughead to life, though, so here are 26 things you didn't know about Cole Sprouse. You're welcome!
1. He wasn't born in the United States.
Cole (and his twin brother Dylan, obviously) was born in Arezzo, Italy. His parents were in Tuscany teaching English at the time, but moved back to California when he was four-months-old.
2. He's the younger twin.
By 15 minutes, because you know you were wondering.
3. But Dylan isn't the only Cole look-alike in the family.
The twins' dad Matthew looked just like them when he was younger—and Cole shared the proof with the world on Instagram.
4. He and Dylan started their career the Mary-Kate and Ashley way.
By sharing roles, that is. They played the same character in both the sitcom Grace Under Fire and the Adam Sandler movie Big Daddy.
5. But Cole went solo on Friends.
He landed the role of Ross' son Ben on the mega-hit sitcom in 2000.
6. And he crushed on his famous costar.
In an interview with the New York Post, Cole admitted that Jennifer Aniston was his first crush. "I had a really, really hard time working with Aniston because I was so in love with her...I was infatuated. I was speechless—I'd get all bubbly and forget my lines and completely blank. It was so difficult."
7. He credits his mom with his acting career.
In a Tumblr post, Cole admitted that his mom was the person behind his career—and admitted that he doesn't think he ever would have gotten into the business otherwise. "My brother and I were put into acting when we were eight-months-old by our mother because we needed the money. I never made the decision to join the arts, or acting specifically. It was never my passion. To be honest, if she never thrust me into it, I probably never would have thought of it as a career choice for myself."
8. But honestly, he's smart enough to do just about anything.
When he and Dylan took time off from acting to go to college, Cole designed his own major—focusing on humanities and archeology. He was also the president of the undergrad archeology club, which would have made his TV dad Ross Geller proud.
9. He and Dylan purposefully took a break from acting while they were in college.
"The goal for me to go to college, and my brother as well, was to fade out," he told WWD. "It's no new narrative to say that when people get out of child stardom, they oftentimes rebel in very serious ways. I didn't want to make that public spectacle. So part of the reason I went to college was that I wanted to fade out peacefully, show everybody I had gone through something that was quite challenging and difficult, but did so with grace and poise, and got an education."
10. They also pulled a Parent Trap move at their college graduation.
During an interview with Teen Vogue, Dylan admitted that they pulled the classic twin switcheroo at graduation and accepted each other's diplomas.
"We just decided, you know, there's no reason not to. No one's going to notice," Dylan explained.
11. And they famously roast each other on Twitter.
Warning: Sometimes the tweets are NSFW.
12. He's an amazing photographer.
When he's not acting or nerding out about archeology, Cole is an incredible photographer. He's shot other celebs (including his Riverdale castmates) and his work has appeared in numerous publications.
13. He also takes revenge photos of his fans.
In addition to his primary account, Cole has an amazing Instagram called @camera_duels, which—as he explains in the bio—is dedicated "to the people out there who secretly take photos of me, and how I take photos of them first. May the fastest camera win."
So, yeah—when Cole spots a fan trying to stealthily take his picture in public, he makes it his mission to beat them to the punch and put the proof on Instagram.
The account has 2.7 million followers and counts Yara Shahidi as a fan.
14. After college, Cole and Dylan were open to acting projects together.
But they were also looking at solo projects and even admitted to some friendly sibling rivalry as a result. "What's also funny about auditioning now is Dylan and I are looking to do things together, but also things apart," Cole said. "We have to come to terms with the fact that we're going to be put in competition with one another, which is both a healthy thing and an unhealthy thing for two twins who were always in competition."
15. But don't expect to ever see Dylan on Riverdale.
Fans are eager to see Cole and Dylan share the screen again, and Archie diehards point to Jughead's almost-identical cousin Souphead as the perfect opportunity. Cole, however, isn't into the idea. "We've had people talk about Souphead, or whatever his name is. That, to me, is also one of those things that one—I'm hard-pressed to think Dylan would ever say yes to and that I would ever approve of. And two—that wouldn't break fourth wall," Cole told E! News. "We live in this universe where if Dylan came on as an identical twin cousin to Jughead, people would be like, 'What does this have to do with [the show]?' It's just one of those things that it would be hard, but if it makes an appearance, who knows."
16. In fact, Cole doesn't even want Dylan to watch the show.
Cole admitted that he doesn't want his brother to watch his show—and he doesn't plan to watch anything Dylan does, either. "He supports the show…. I don't know if he enjoys it," he said. "This kind of programming has never really been our flavor of choice. I don't really want him to watch anything I do, and I don't really watch anything he'll do. We have a very easy time separating work and play and I wouldn't really care less if he watched or if he enjoyed it. I don't really have an easy time watching myself, so I guess I sort of imprint that upon my friends and family."
17. Cole actually admitted that he wasn't into Riverdale at first.
When his manager sent over the script for Riverdale, Cole was skeptical at best. "At first when I received the script for the Archie show, I was immediately turned off," he told WWD. "But in more recent years, Archie comics have tried to stray away from the 'golly, shucks Arch, let's go to the sock hop' thing."
18. And he was originally asked to audition for Archie.
We couldn't imagine anyone but Cole playing moody outsider Jughead, but the network wanted him to read for Archie. Lucky for all of us, Cole followed his instincts and went for Jughead instead. "He's very much an outsider," he explained."He has a pretty unique perspective because he's seeing the town, and the friendship, and the friendships that are forming from a more objective point of view. He eavesdrops, he listens, he's the guy with the camera, snooping, sleuthing, and in that way, he's distanced himself from a lot of the people in the town—through his own fear of being vulnerable and his inability to cope with people."
19. But the dark tone of the show won him over.
"By the time the audition process had ended, I was already pretty firm on what the show was going for," he told Vulture. "I talked to Roberto [Aguirre-Sacasa, the showrunner] about it in the very first audition. I was in a weird place and I had come off a binge of The Twilight Zone, so I had just come off this Rod Serling narration [in] every episode. I walked in and at first you're like, 'Okay, so how much of this 'Goll-ee, Arch!' stuff is this gonna be?' When I asked Roberto if I could read it like Rod Serling, he was like, 'Uh, yeah, of course!' I got a good idea of where we stood then. But when we shot the pilot I really knew where we stood in terms of the film noir elements and the darker tone. That's when I knew this was a show I was really excited to do. Because I had just come off a Disney background."
20. He fought against his popular onscreen romance with Betty (Lili Reinhart).
Fans love the Bughead pairing, but Cole wanted the character to be asexual, like he is in the comics. He said that he made a case for asexual Jughead to the show's producers, but ultimately, it was out of his hands.
"When we got the parts, the creative team sat down with the actors and asked how they saw each character. I had argued for a super faithful representation of Jughead as he lives in the comics, which inherently was also me arguing for the aromantic, asexual Jughead. But [they] are two very different versions of the same character in two very different universes."
"In this universe, we're all aware now that Jughead's not asexual. Or, at least, that narrative has not been explored," he explained. "But that doesn't reduce the importance of that happening in [comic writer Chip] Zdarsky's universe, at all. That kind of representation is more needed now than ever. I hope the comments upon Jughead's sexuality, which is a question I receive all the time, display an interest in that kind of representation—enough for it to reach a more mainstream platform."
21. But they're rumored to be dating IRL.
Although neither have confirmed it, fans are all-but-convinced that Lili and Cole are dating in real life.
Talking to Entertainment Weekly, Cole dodged the relationship question by making a general statement about fans shipping actors together:
"Since the show began, people have wanted Lili and I to be together. People have wanted Lili and Cami to be together. People have wanted KJ and I to be together. People have wanted every actor on this show to be in a union that they could make real and talk about. So I think that kind of discussion, especially because it's based so much on rumor and hearsay, needs to be taken with a grain of salt. We're all still human lives that are interacting with the source material. But, truthfully, it's very pleasing that people talk about Lili and I in that way because it means that we're resonating so strongly from our character perspective that people really want that to be true. I think as professional actors we can pat ourselves on the back for that and go, 'This was a success.' It was such a success that people want to see it in real life."
But all the evasiveness in world can't distract fans from things like this very casual handhold during an interview:
Or these Instagram Story posts that seem to indicate a romantic hot air balloon ride (because how many strictly-platonic hot air balloon rides are there, right?):
22. And he actually ships Betty and Archie anyway.
So there's that.
"I actually really ship Betty and Archie," he admitted. "When I would read the Archie comics when I was younger I was rooting for Betty and Archie way over any alternative. [I think I would have seen] that long-lived, childlike romance from two people knowing each other since youth as probably quite romantic. I am a sucker for that childhood romance narrative."
23. He's a self-declared feminist.
"Yes," he said when asked if he considered himself a feminist. "I think the core of that question is do you support equality for women, and of course. It's funny that it even becomes a touchy or sensitive thing for people to announce formally, it's kind of fucking ludicrous. There is not a question in my mind. There are, of course, places and spheres where I wish I would have done more to make those actions back up the title, but I think that's something that as I grow and I age and I get a little more agency within my society, I'll always try and work towards that."
24. And he called himself out on Twitter over a questionable quote he gave when he was 11.
Most epic subtweet of all time?
Do you ever stay up tormented by something you said a long time ago? Lol yeah me neither I was just asking #LookLikeALittleDutchGirl #Round pic.twitter.com/Fc0Y67GEP6March 24, 2017
See more
25. He's outspoken about his political beliefs.
This should not be surprising, since Cole is outspoken about all of his beliefs.
Your brand is not in jeopardy by public opposition to Trump. Your nation is in jeopardy without it.January 29, 2017
See more
26. His face was used for a random book cover and, of course, he called it out on Twitter.
On a lighter note, bookmark this immediately:
Shoutout to this publisher for using my face as the love interest of a romance. "A Heart Remedy From Mr Heartbreaker" in trashcans near you. pic.twitter.com/WChX0xycjaMarch 15, 2017
See more
Follow Marie Claire on Facebook for the latest celeb news, beauty tips, fascinating reads, livestream video, and more.
Marie Claire email subscribers get intel on fashion and beauty trends, hot-off-the-press celebrity news, and more. Sign up here.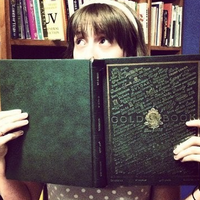 Kayleigh Roberts is a freelance writer and editor with more than 10 years of professional experience. Her byline has appeared in Marie Claire, Cosmopolitan, ELLE, Harper's Bazaar, The Atlantic, Allure, Entertainment Weekly, MTV, Bustle, Refinery29, Girls' Life Magazine, Just Jared, and Tiger Beat, among other publications. She's a graduate of the Medill School of Journalism at Northwestern University.