Bobbi Kristina Brown's Estate Files Wrongful Death Suit Against Her Boyfriend
Nick Gordon is under fire.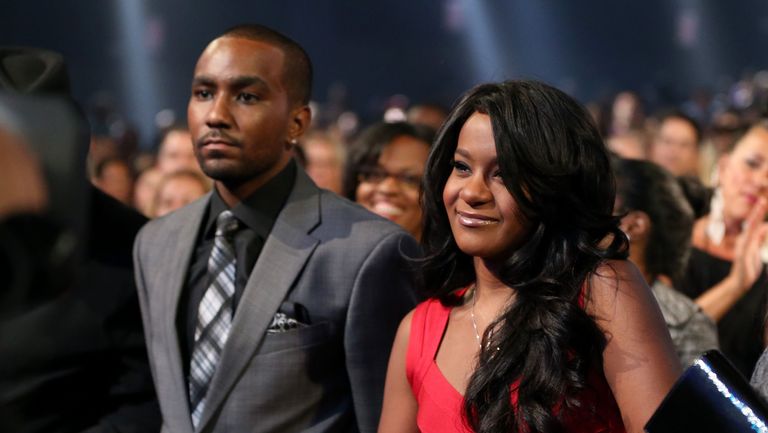 (Image credit: Archives)
Update, 8/9: Bobbi Kristina Brown's estate has filed a $10 million wrongful death lawsuit against her boyfriend, Nick Gordon, claiming that he is accountable for the injuries that led to her passing last month at just 22 years old.
The suit, which was filed on Friday, alleges Gordon, who lived with Brown in her Atlanta townhouse, hit her after a heated disagreement on Jan. 31, then gave her a "toxic cocktail" causing her to lose consciousness.
It goes on to say that he then placed her facedown in the bathtub where she was later found unresponsive. Gordon's legal team vehemently denies the claims, saying the suit is "slanderous and meritless."
"Nick has been heartbroken and destroyed over the loss of his love and it's shameful that such baseless allegations have presented publicly," his lawyers Joe Habachy and Jose Baez said in a statement. "Nick has engaged civil counsel and intends to defend the lawsuit vigorously and expose it for what it is: a fictitious assault against the person who loved Krissy most."
Update, 4:50 p.m.: Bobbi Kristina's father, Bobby Brown, has come forward with a gut-wrenching statement of his own. "I am completely numb at this time," he said in a statement via People. "My family must find a way to live with her in spirit and honor her memory. Our loss is unimaginable."
Update, 7/27: The Houston family has released a statement about Bobbi Kristina Brown's death on her late mother's Facebook page. "It is hard to say goodbye," the post reads, alongside a picture of Whitney holding Bobbi when she was a baby. "On Sunday, July 26, Bobbi Kristina Brown made her transition peacefully. The family thanks everyone for their loving thoughts and prayers. As Bobbi Kristina would say: 'The wind is behind me and the sun is in my face.'"
Update, 7/26: After seven months in a medically-induced coma, Bobbi Kristina Brown passed away today, with her family by her side.
"She is finally at peace in the arms of God," the Houston family said in a statement to E! News. "We want to again thank everyone for their tremendous amount of love and support during these last few months."
While the cause of the 22-year-old's health concerns are still unknown, her cousin, Jerod Brown, told E! News in January that he did not think it was drug or alcohol related—though he did remark that the timing was, painfully, close to the anniversary of Whitney Houston's death.
Our deepest condolences to the Houston family.
Update, 6/24: Bobbi Kristina Brown's health is deteriorating, according to a statement made by Brown's aunt, Pat Houston. According to E!, the daughter of Whitney Houston and Bobby Brown has been moved to hospice care.
"We thank everyone for their support and prayers," Pat Houston said in a statement to E!. "She is in God's hands now."
Update, 4/21: Following conflicting reports about Bobbi Kristina Brown's condition released Monday, Cissy Houston has stepped forward, revealing that her granddaughter has "irreversible brain damage."
In a statement to People, Houston said Brown is no longer in a medically induced coma but remains unresponsive. "Meeting with the doctors and understanding that she can live in this condition for a lifetime truly saddens me," Houston said.
Update, 4/20: Bobbi Kristina Brown is awake and off life support, according to her father Bobby Brown.
While onstage at a Frankie Beverly concert in Dallas on Sunday, Bobby Brown told the audience "I can say today Bobbi is awake. She's watching me."
According to Us Weekly, Bobbi Kristina's aunt Tina Brown confirmed the news Sunday in a Facebook post that has since been deleted, writing "So many messages,sorry can't answer them all right now but I will get to them later..Just allow me this time with my family,,yes,she woke up and is no longer on life support!!!!!:):)God is good!!thanks for your prayers,,still a process,but she is going to be ok:):):):)."
Another source tells People Bobbi Kristina has yet to awaken.
Update, 2/10 12:45 p.m.: Us Weekly has come out with a conflicting report, citing a Houston family source who says Bobbi Kristina won't be taken off life support. There is "no truth to it at all," the source said.
Update, 2/10: Bobbi Kristina Brown will be taken off life support Wednesday, the third anniversary of her mother Whitney Houston's death, TMZ reports. According to a Brown family source, the decision is a "symbolic way to keep the mother and daughter together for eternity." Police are reportedly investigating Brown's boyfriend Nick Gordon on suspicion of foul play.
Update, 2/3: According to a source speaking to People, Brown's brain swelling has gone down. While doctors say it's a good sign, the 21-year-old is still unresponsive and hasn't regained consciousness since she was found in her bathtub on Saturday. Family take turns visiting her bedside, and ask that the public pray for her recovery.
Update, 1/31: TMZ reports that doctors have stabilized Brown's breathing and moved her to the ICU. She is now reportedly in a medically induced coma for swelling of the brain.
Original post: CBS 46 is reporting that Bobbi Kristina Brown, daughter of Whitney Houston and Bobby Brown, was found unresponsive in her Atlanta home Saturday morning.
The 21-year-old's husband and friend found her in the bathtub just after 10 a.m. today, at which point they immediately started CPR and called 911. When officers arrived on the scene they began life-saving measures until EMS arrived and took her to Atlanta's North Fulton Hospital.